Celebrated on 5 June, the annual World Environment Day brings awareness to the need to conserve and restore our natural ecosystems. Given this year's theme 'Solutions to Plastic Pollution', the EIC Community presents three EIC-funded companies working on disruptive sustainable solutions to improve our lives and the planet. 
FibriTech: Natural fibres & New technologies to help the environment 
Plastic is one of the greatest threats to the sustainability of the environment. This is why FibriTech, a company from Poland, is coordinating the EIC-funded project called Technology for 3D fibrous eco materials. The goal of this innovative project is to develop a new technology to produce 3D fibre network materials. With it, natural fibres and additives from renewable, fossil-free sources can be used. The produced materials are sustainable, recyclable, and biodegradable when required. 
We spoke with Tomasz Ciamulski, CEO and President at FibriTech, that stated: "FibriTech answer to plastic pollution is switching to new eco-material production technologies which are fully based on renewable bio-resources. Moreover, the material processing must be limited in chemical modifications to remain environmentally friendly. This is a massive industrial shift into a new bio-based value chain where FibriTech is a new eco-material producer. 
FibriTech's materials are made of renewable bio-resources only, without any polluting chemical additives. In the final form, they remain natural, pleasant for people, fully recyclable and compostable when required. Our unique fibrous technology can utilise all types of fibres, also lower quality from waste and side streams to upscale their utilisation as an additive to 3D fibrous material structures. FibriTech new production process is clean and can be based fully on renewable energy sources. On all levels, we contribute to the elimination of fossil-based carbon as well as environmental pollutions". 
That's why, the "change to a new bio-based value chain requires massive movement and bio-community becomes ready with many pilots, demo installations, and first factories for further scaling of bio-economy. However, the existing industrial world will not shift itself from mature petroleum to new bio-based technologies, because initial costs are usually higher. When a new technology arrives, it is almost always at a systemic disadvantage. Regulatory support and upfront planning of these transitions are necessary. Now it is high time for massive change, with many eco-technologies ready for industrial scaling".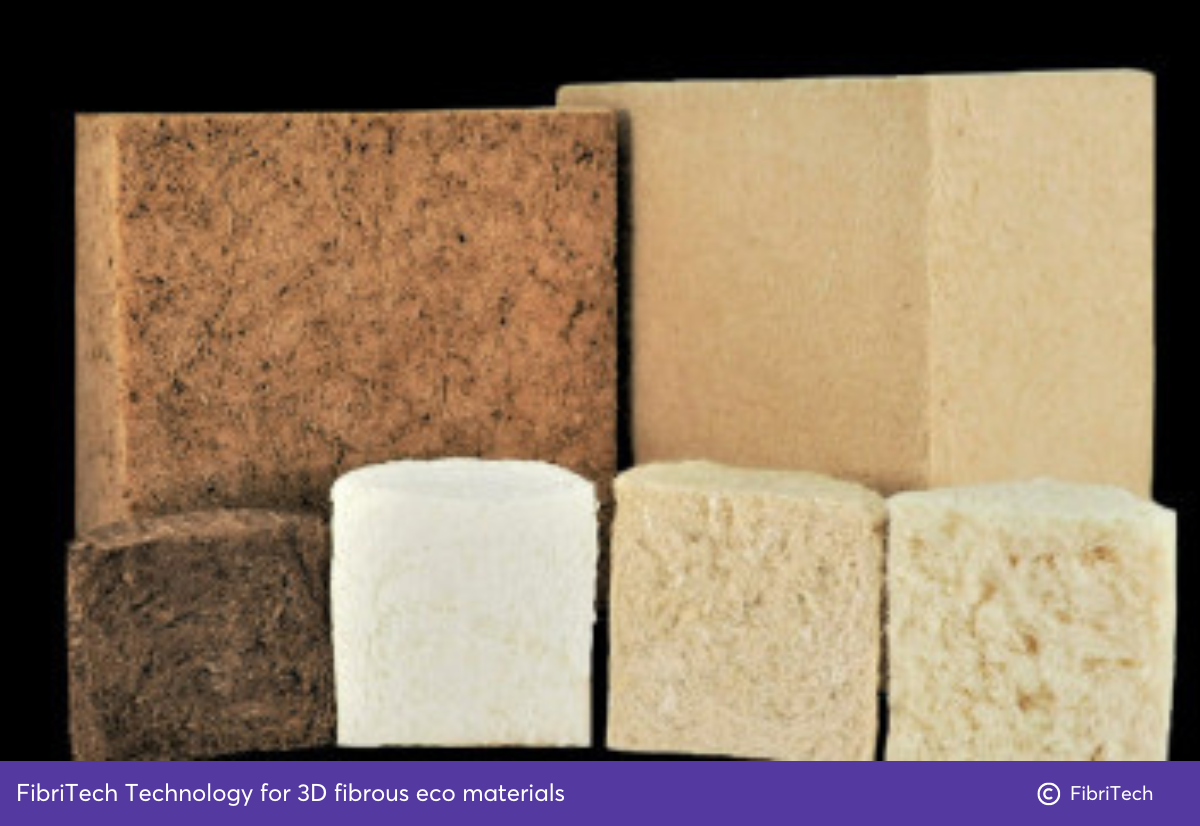 Releaf Paper: Manufacturing sustainable paper from fallen leaves 
Releaf Paper, a French company and the coordinator of the EIC-funded project named Releaf Paper - sustainable leave is making its contribution to the environment by being the first and only producer of cellulose from fallen leaves in the world with a patent for the technology based on a unique method of combining mechanical, chemical and thermal processes using standard equipment and a special drying procedure. This allows to obtain a solid, durable cellulose fibre for paper production without mass cutting trees for paper production and reduces CO2 emissions by 78% in comparison with traditional paper production. 
After speaking with Alexander Sobolenko, CEO at Releaf Paper, he reiterated that: "Our innovation is designed to resolve two global issues contemporaneously, (1) sustainably dispose of urban green wastes and (2) to replace the wood pulp with alternative fibres for the paper industry. Releaf Paper's technology is a more advanced alternative to composting green wastes which retain all absorbed CO2 in material and avoid carbon emission in the atmosphere. In addition, we do not charge cities for leaves they provided us for upcycling, making a significant impact on their budgets. Cooperation with cities is a mutually beneficial process: we receive raw materials; cities dispose of fallen leaves for free and in an ecologically friendly way". 
"It's a big responsibility for companies funded by the EIC to be a part of the Crusade against single-use plastic, reduction of carbon footprint and switching to sustainable alternatives in packaging and broader industries. Innovative SMEs around Europe create disruptive solutions to mitigate plastic pollution and it's great that the EIC cares about this and proves it financially. Environmental protection is worth new developments and investments. I'm pleased to see that more and more startups and SMEs work for environmentally oriented projects, and more investors are interested in funding their developments. I would also like to encourage brand owners and big corporations to be a part of this challenge as well: green innovations desperately need commercialisation. Uniting innovators and business will create a strong alliance in building a sustainable future.", Alexander added.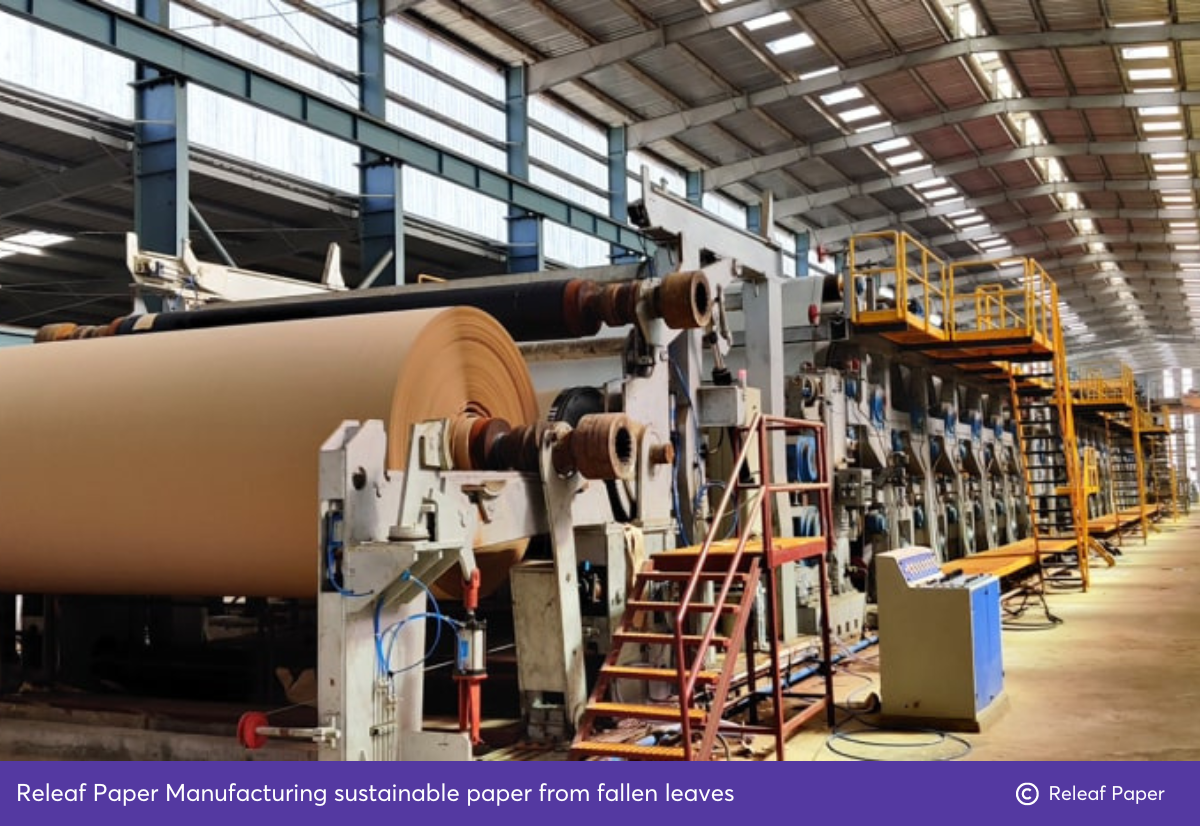 LAM'ON: Sustainably disrupting the printing and packing market 
LAM'ON is a Bulgarian-based company that created two highly innovative products for changing the printing and packaging markets. Currently coordinating the EIC-funded project named FOIL'ON, it entails developing and producing biodegradable and suitable for compost laminating film called LAM'ON and packaging foil PACK'ON, to lower plastic pollution. 
Gergana Stancheva, Co-founder at LAM'ON, shared the company's vision with us: "Our commitment extends beyond the production of bio-based and biodegradable foils. We actively engage in research and development to continuously improve our products, exploring new materials and processes that further enhance sustainability. By championing sustainable practices and advocating for the adoption of biodegradable alternatives, we inspire other companies to follow suit. We are proud to be part of a larger movement, one that is committed to preserving the environment, combating plastic pollution, and creating a better world for future generations. Furthermore, we are dedicated to minimising our carbon footprint throughout the entire supply chain. From sourcing raw materials responsibly to optimising production processes, we strive for energy efficiency, waste reduction, and responsible disposal". 
She continued, stating: "Plastic pollution has emerged as one of the most pressing challenges of our time, threatening ecosystems, wildlife, and human health. It demands urgent and innovative solutions, and we are proud to be part of the solution. Our bio-based and biodegradable foils offer a viable alternative to traditional plastics, reducing the environmental impact and providing a sustainable option for various industries. By utilising renewable resources and employing cutting-edge technology, we can manufacture foils that not only perform at par with conventional plastics but also break down naturally without leaving harmful residues behind. This not only addresses the plastic pollution crisis but also contributes to a circular economy, where resources are efficiently utilised, and waste is minimised. 
It's time for a 21st-century renaissance. Overexploitation of natural resources and unsustainable practices should be left behind as soon as possible for the sake of the environment".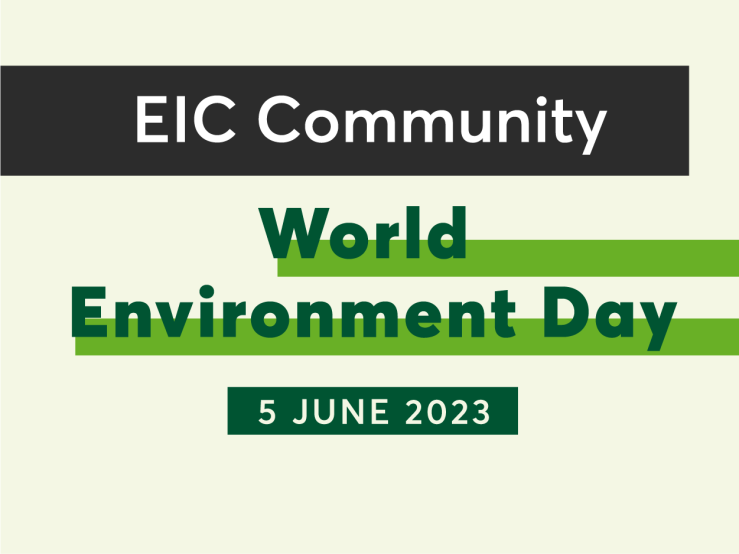 DISCLAIMER: This information is provided in the interest of knowledge sharing and should not be interpreted as the official view of the European Commission, or any other organisation.