EIC GHG Tool
Worried about the new climate laws affecting your company? Want to reduce your CO2 emissions to attract more customers? The EIC Greenhouse Gas Tool is the perfect starting point for your carbon neutral journey! 
Click

here

 to access the tool!
The EIC GHG tool allows you to: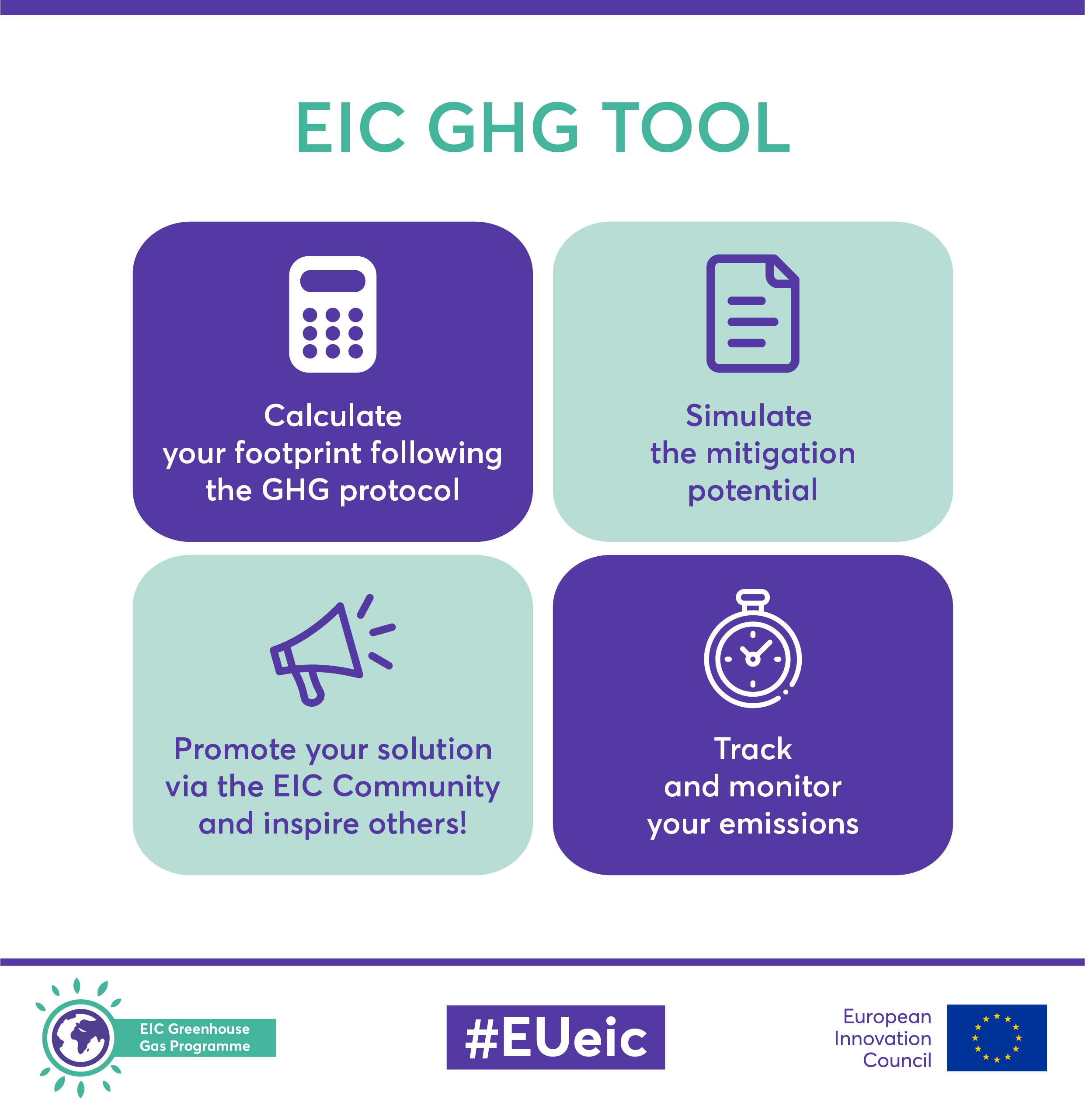 How to get started?
To start using the tool, simply get the PIC number of your company here and enter your EU login details. 
Click here to access the tool
Fill in your data and start your carbon neutral journey
In case of any questions, contact the EIC GHG Team at gg@eicbusinessaccelerationservices.zohodesk.eu 
More information 
The EIC GHG tool has been developed for SMEs of all sectors funded by the European Innovation Council (or its predecessor programmes) and is part of the EIC Greenhouse Gas Programme. Updates will be provided on a regular basis.