The European Innovation Council (EIC) invites all EIC innovators to join the online Multicorporate Day on ConTech on 15 June 2023. The objective of this initiative is to increase innovation in the construction sector. It also aims to promote collaboration and establish new partnerships between EIC beneficiaries and some of the largest European corporates: Holcim, Ferrovial, Saint Gobain, Sacyr, SFS and Heco. 
Applications are open until 21 April 2023! 
Based on previous successful initiatives of the EIC Corporate Partnership Programme such as EIC Planet.Tech, EIC Energy4Planet and EIC REPowerEU, the EIC Business Acceleration Services is co-organising this Multicorporate Day on ConTech initiative by bringing together the largest corporates in construction in Europe and the most innovative EIC startups from construction and supporting sectors (e.g., digital, materials, energy, etc.). The objective is to increase innovation in the construction sector and to build a future with zero carbon emissions and zero waste from the lifecycles of buildings and infrastructure. 
EIC Multicorporate Day on Construction – Core challenges 
Each of the 6 partner corporates has its own unique set of challenges, which are aligned with the following five core challenges for the construction sector: 
Change the way we design and engineer our buildings and infrastructure.  
Change the building materials we use and the source for our buildings and infrastructure.  
Change the way we fabricate and construct our buildings and infrastructure.  
Change the way we operate our buildings and infrastructure over their lifetime.  
Change the way we dispose of buildings & infrastructure and recycle our building materials.  
EIC x Multicorporate Day challenges 
Further information on each of the challenges can be found when clicking on the name of the corporation.  
Please note that you can apply to multiple challenges via the single application form. 
Selection Process & Expected Timeline 
This EIC Multicorporate Day will be a dedicated matchmaking day, taking place online on 15 June 2023. Each partner corporate will dedicate a team of experts to analyse the applications received from the EIC. They will select the EIC beneficiaries based on their needs and the highest possibilities to develop a business collaboration (Proof of Concept, pilot, MVP…). 
The kick-off event will comprise technical-business high-level panels, pitching sessions, 1-to-1 business meetings between corporates and EIC beneficiaries and the involvement of high representatives from the European Commission, and networking opportunities.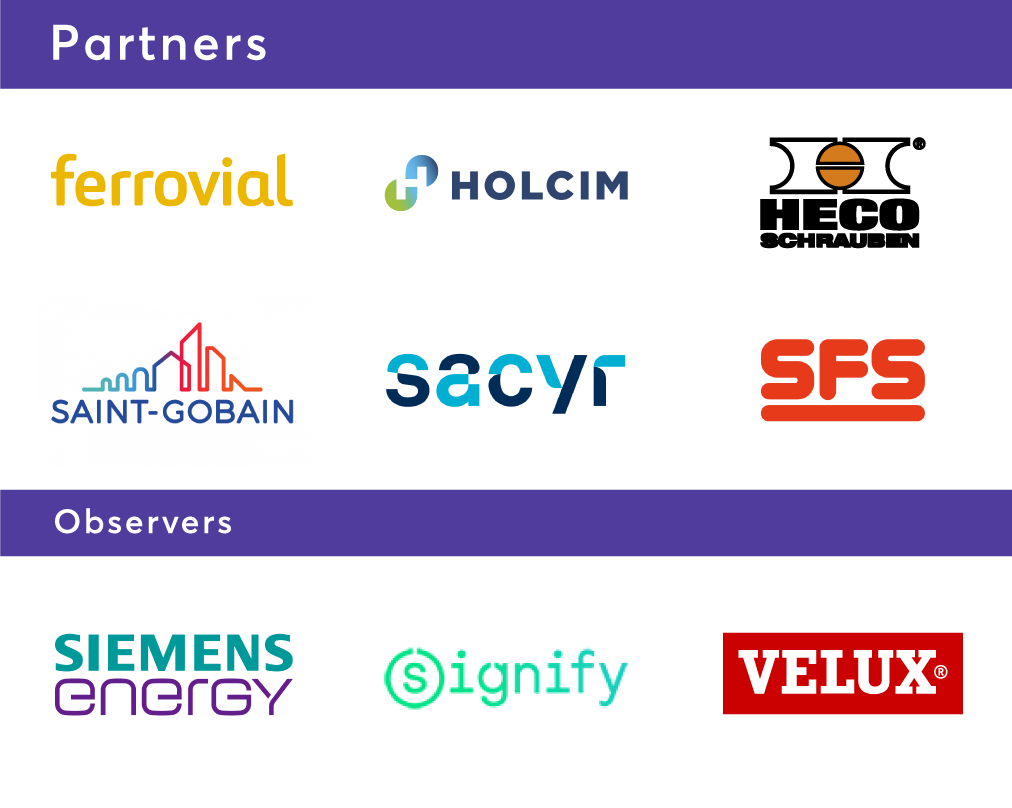 Observers 
In addition to the six challengers listed above, the following list of corporates will be attending the kick-off event on 15 June 2023 as observers: 
Please note that these corporates have not supplied any challenges for the EIC Multicorporate Day on ConTech initiative, meaning you cannot apply to them as such. They will be observing the pitches and could potentially engage with the selected EIC beneficiaries. 
Additional information 
About Holcim 
Holcim is a global leader in innovative and sustainable building solutions. Driven by its purpose to build progress for people and the planet, its 60,000 employees are on a mission to decarbonise building while improving living standards for all. The company empowers its customers across all regions to build better with less, with its broad range of low-carbon and circular solutions, from ECOPact to ECOPlanet. With its innovative systems, from Elevate's roofing to PRB's insulation, Holcim makes buildings more sustainable in use, driving energy efficiency and green retrofitting. With sustainability at the core of its strategy, Holcim is becoming a net-zero company with 1.5°C targets validated by SBTi. 
About Ferrovial 
Ferrovial is a global infrastructure operator committed to developing sustainable solutions. With sales of more than €6.7 billion, it focuses its activity on the United States, Canada, the United Kingdom, Spain and Poland. It is also exploring opportunities to generate value in other markets, such as Australia, France, Chile, Colombia and Peru. Ferrovial works are split into main businesses: Construction, Highways(Cintra), Airports and Energy, Mobility and Water. 
About Saint Gobain 
A worldwide leader in light and sustainable construction, Saint-Gobain designs, manufactures and distributes materials and services for the construction and industrial markets. Its integrated solutions for the renovation of public and private buildings, light construction and the decarbonization of construction and industry are developed through a continuous innovation process and provide sustainability and performance. The Group's commitment is guided by its purpose, "MAKING THE WORLD A BETTER HOME". 
About Sacyr 
Sacyr is an infrastructure concession Group with over 30 years of existence that is listed on the Spanish Ibex 35 index, structured in three business divisions: Concessions, Engineering and Infrastructures and Services. It operates in more than 20 countries -mainly Southern Europe, Latin America and strategic markets such as the United States, Canada, the UK and Australia. They are leaders in infrastructure development with a highly diversified portfolio and a clear focus on sustainability. They offer end-to-end project management, generating added value across all phases: design, construction, financing, operation and maintenance. 
About SFS 
SFS is the worldwide leader in fastening technology in the building envelope, timber fasteners, and quality hinges with high customer benefits. Its geographical focus is Europe and North America and they actively build relationships with the full range of construction sites' decision makers, OEMs, specifiers, fabricators, contractors, installers, engineers, associations, etc. To ensure the highest expertise, they operate through product lines, focusing on selected applications and are a strongly decentralised organization, to react quickly and flexibly to changing demands in the fragmented markets they are in. 
About Heco 
HECO-Schrauben is one of the most notable screw manufacturing companies in Germany. It was founded in 1888 and has grown slowly and healthily. The company's philosophy is still very much influenced by the values held dear by its founder, Karl Hettich: inventiveness, diligence, and quality awareness. While they are highly innovative, they have their feet planted firmly on the floor. The brand of HECO represents innovative products of high quality for more than 130 years. their strengths lie in the steady improvement over the years of their know-how in production, a distinct sense of quality, and a strong commitment to the region of Schramberg. 
EIC Business Acceleration Services 
All participants are expected to fill out a brief satisfaction survey shortly after the event and a business impact survey after six months. Failure to do so may lead to exclusion from future Business Acceleration Services. 
This opportunity is brought to you by the EIC Business Acceleration Services. To explore other opportunities to connect with corporates in Europe, keep an eye on our events page. 
Cancellation policy 
Cancellations will only be considered in duly documented cases of "force majeure". Unjustified cancellation can lead to exclusion in future EIC Business Acceleration Services events. 
Should you have any questions regarding the event or your eligibility, please contact us through our contact page (please choose "EIC Multicorporate Day on ConTech" as the subject).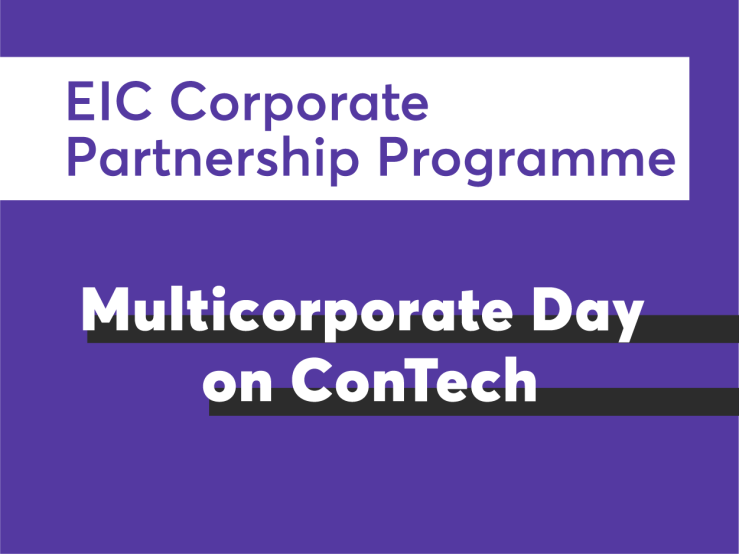 DISCLAIMER: This information is provided in the interest of knowledge sharing and should not be interpreted as the official view of the European Commission, or any other organisation.