The European Innovation Council Business Acceleration Services invite you to participate in the Energy4Planet-iniatitive, a successor to last year's Planet.tech- initiative. This is a great opportunity to enhance your cooperation with large corporates like EDP, Enel, ENGIE, Galp, Iberdrola and LafargeHolcim and co-create innovative solutions to a number of pre-determined challenges related to the European Green Deal and energy transition. 
Applications are open until 14 March 2021. 
(More info regarding  the application can be found in the section 'Energy4Planet Challenges' below). 
What is Energy4Planet?
The major energy transition challenges of the Green Deal and the associated goals will need close collaboration across value chains. It will also require concrete pilots with the best startups, knowledgeable corporates and technology institutes that the European ecosystem has to offer. On that account, the EIC is opening applications for the Energy4Planet, a brand-new initiative which is part of the EIC Corporate Programme. It builds upon the success of last year's EIC Planet.tech, where more than a dozen EIC-innovators got together with four large corporates (AB InBev, P&G, Nestle and Deme) to co-create solutions and start pilots and Proof of Concepts (PoC) together. After just a few months seven different pilots and partnerships were initiated and presented during the R&I Days in September 2020 (more info here).
With the Energy4Planet-initiative, the EIC Business Acceleration Services once again offers the opportunity to enhance your cooperation with large corporates and co-create innovative solutions to a number of pre-determined challenges in the field of energy transition. EIC- funded SMEs with innovative solutions to challenges posed by EDP, Enel, ENGIE, Galp, Iberdrola and LafargeHolcim are encouraged to apply (more info below).
Selection procedure and programme
The Energy4Planet-initiative is divided into three different phases:
Phase I: Each corporate will dedicate a team of experts to analyse the applications and select the SME's with the highest possibilities to develop a joint PoC or pilot around the challenges proposed (more info below). Those selected will be invited to a (digital) event, foreseen for 4 & 5 May 2021, to facilitate further collaboration between the selected SMEs and corporates.
Phase II: After the event, each respective corporate will select the best beneficiary(ies) to proceed for a POC, MVP or another form of collaboration. Those involved are encouraged to use 1 to 5 months to co-create and translate some of the propositions in an MVP or any other form of collaboration. This can include hands-on work, training webinars and support during the same period. 
Phase III: The Energy4Planet-iniatitive will culminate on a demo day happening at the Energy Week, taking place from 25-29 October 2021, in Brussels or digital (tbc), where both corporates and EIC beneficiaries will be invited to demonstrate their work.
Energy4Planet Challenges
Each participating corporate has their own unique set of challenges. A short overview of these challenges can be found below. Specifics about the challenges and the application form can be found on the dedicated corporate pages on the EIC Community (please click on the name of the corporate):


Please note that you can apply to multiple challenges, albeit via different applications forms. E.g. if you wish to apply to both EDP as well as Enel, please submit two separate applications.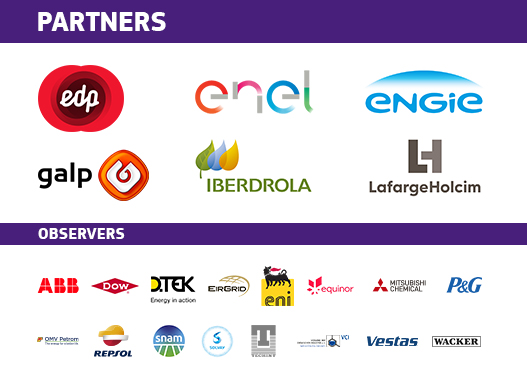 Observers
In addition to the six challengers listed above, the following list of corporates will be attending the kick-off event on 4 & 5 May 2021 as observers:
ABB
DTEK
EirGrid
Equinor
P&G
Shell
SNAM
TECHINT
Vestas
ENI
Versalis spa (ENI)
DOW
Wacker
Repsol
VCI
Mitsubishi Chemical Europe
OMV Petrom
Please note that these corporates have not supplied any challenges for the Energy4Planet-initiative, meaning you can not apply to them as such. They will be observing the pitches and could potentially engage with the selected EIC-startups. 
More EIC?
To explore other opportunities to connect with the largest corporates in Europe, keep an eye on our events page. Should you have any questions regarding the event, please refer to our helpdesk (please choose "Energy4Planet" as the subject).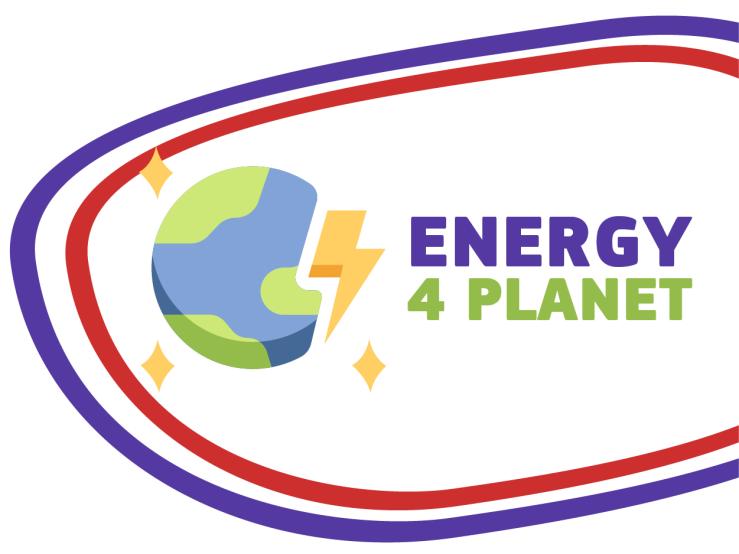 DISCLAIMER: This information is provided in the interest of knowledge sharing and should not be interpreted as the official view of the European Commission, or any other organisation.