Wondering how you can become an EIC Partner? The European Innovation Council is organizing an online info session on 24 May to clear up all your doubts on how to apply for the new EIC Partnership Open Calls. If you are an accelerator, incubator or research and technology institution, among others, this is your chance to learn about the partnerships that will grant you access to the EIC's portfolio of top-tier innovators.
Organizations can now apply for the ongoing Call for Partnerships under the EIC Ecosystem Partnerships and Co-Investment Support programme. This is your chance to start building unique opportunities within the European Innovation Ecosystem and help the best innovators in Europe scale up their solutions.
The upcoming info session will address the main points for prospective applicants, going into detail about the benefits for Partner organisations, as well as the eligibility criteria and the selection process. You will receive tips on how to prepare your application, from filling out the form to the service description, to the next steps of the programme and the initial partnership activities, and clear any additional doubts, we will also have a Q&A moment.
SIGN UP FOR THE MAY 24 INFO SESSION

 
Why should I become an EIC Partner?
As an EIC Partner, you will get to:
Promote your specialized services within the EIC portfolio.
Access a portfolio of +6000 innovation-driven start-ups and research teams.
Boost your visibility through the EIC Partner label.
Benefit from new interactions and Community events, which may open exciting opportunities for future deals.
Apply before June 22 to join the first cohort of EIC Partners, and gain added visibility from being amongst the pioneering organisations introduced to the community!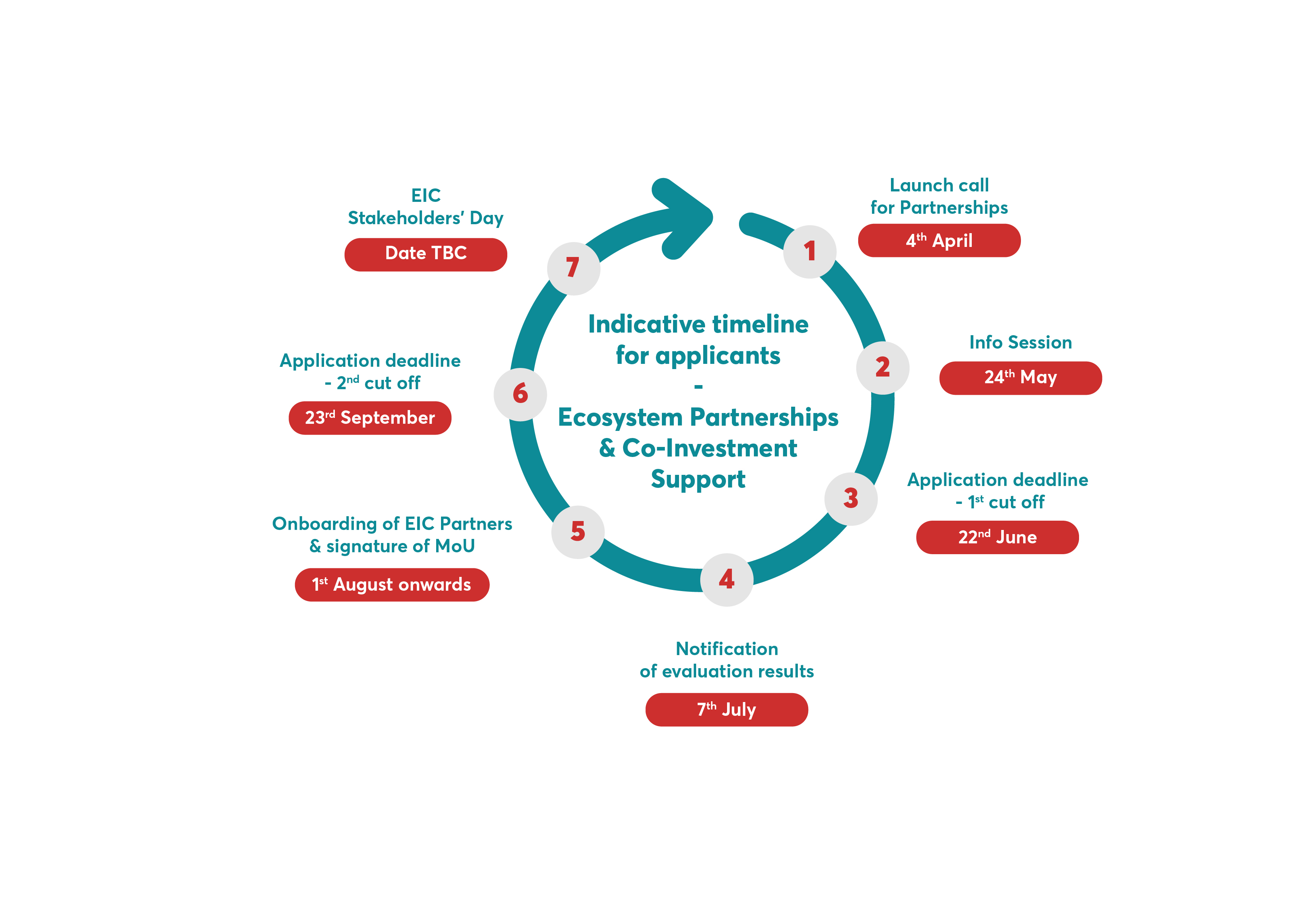 What sort of partners are we looking for?

Prospective EIC Partners are expected to be active in sectors and innovation areas that align with the majority of the EIC beneficiaries, such as:
New Deep-Tech and ICT
Health
Environment and Energy 
Space and Defence
You can learn more about what sort of organizations the EIC is looking for by reading the Call for Partnerships, as well as during the upcoming info session.

 
About the EIC Ecosystem Partnerships and Co-investment Support Programme
The EIC Ecosystem Partnerships and Co-Investment Support Programme expands the Business Acceleration Services by taking on two of the greatest challenges for EIC innovators: accessing specialized sector-focused services and attracting private investors.
Through a series of partnerships with key actors, the EIC will help its beneficiaries access specialized, sector-focused resources, facilities, and expertise to address their individual needs. The programme also focuses on promoting co-investment along the EIC Fund, namely by supporting and facilitating interactions between beneficiaries and investors.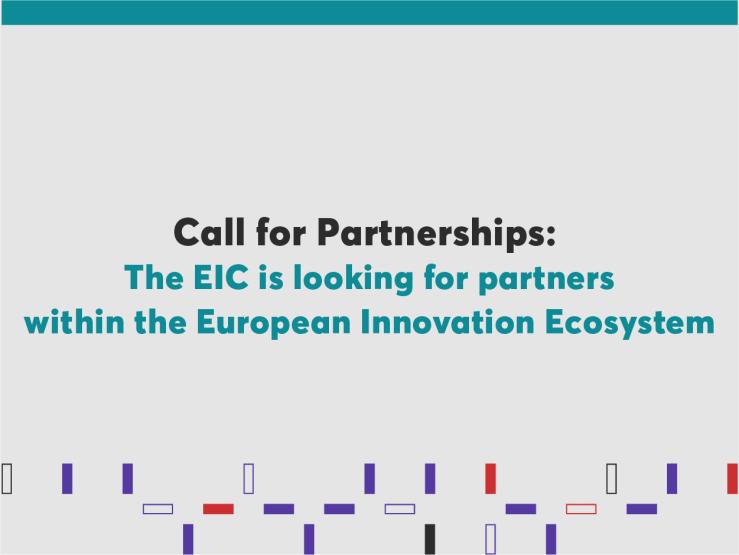 DISCLAIMER: This information is provided in the interest of knowledge sharing and should not be interpreted as the official view of the European Commission, or any other organisation.