Several industries are harnessing digital engagement to enhance user experiences and transform their traditional business models. The sports ecosystem is no different. One of the world's biggest industry is introducing innovative solutions to improve the experience of fans and athletes. Now players have technology at their disposal to prevent injuries, and with stadium attendances dwindling, spectators at home are having new digital experiences with live streams, virtual reality and online highlights. We took a closer look at 6 EIC tech startups working on new solutions in the sport industry.  
Analytics and artificial intelligence to track performance 
Sports analytics is redefining the prediction of decision-making. It allows team managers to improve winning percentages and fans thrive on having more information about a game they are watching. European Innovation Council pilot's funded company Angular Velocity Oy is measuring the sports performance: speeds, steps, angles, providing this information through a user application as well as the TV broadcast stream. The technology is capable to perform both 3D and 2D motion analysis, providing a detailed vision of the actions through real time data during the game. This opens a new possibility for its exploitation by customising the final experience to different audiences: players, coaches, fans, researchers or sports associations. 
The EIC-funded company Racefox is disrupting the personal coaching market by introducing a high-quality, low-price digital AI coach for running and cross-country skiing. Racefox is a combination of a wearable device worn across the chest, a smartphone app and a series of AI algorithms that analyse the position of an athlete's body in space and give real-time feedback on how to improve his/her skiing or running technique and prevent injuries. The company was formed in 2013 as a spin-off of the Swedish Institute of Computer Science (SICS) at KTH Royal Institute of Technology. The science behind Racefox combines biomechanics with data science and artificial intelligence and is the result of the founders' research at SICS. 
Reducing injuries
One of the most important technological advantages in sports training is that, thanks to different innovative solutions, injuries have been reduced. Embedded technology and smart solutions can significantly improve the level of protection in the event of a fall or an accident. Specialised in the engineering and industrialization of smart protection solutions, In&motion has already conceived 3 smart wearable airbag systems for skiers, riders and motorcyclists as well as a mechanical triggering system for horse riders. The French company developed a technology that is fully integrated into clothing, making it very convenient for the user.
Preventing injuries and accidents is not limited to high-risk activities like skiing and Moto GP. E-bikes are becoming increasingly more popular across Europe, with more than 3 million electric bikes sold in 2019 in the entire EU.  E-bike road accidents show that 60% of falls occur when braking, given the high speeds that electric bikes can reach. The Italian company Blubrake aims to create an absolutely safe and enjoyable cycling experience thanks to the lightest ABS (anti-lock braking system) available on the market. The innovative ABS, created by Blubrake, prevents the front wheels locking and thus facilitates controlled braking of e-bikes. This innovation is trying to deliver a safe experience for e-bikes users, from mountain bikes to city and trekking bikes. 
AI at the heart of closed-door broadcasts
For the millions of match-starved fans around the world, there won't be a quick fix to live match withdrawal symptoms once Coronavirus restrictions are lifted. Yet, there are opportunities for federations, leagues and broadcasters to transform and revolutionise the home viewing experience. Oz Sports broadcasting platform opens the doors for any fan anywhere to watch their team at their convenience for the first time ever. Thanks to its Oz Connect Package at sports venues worldwide, the Icelandic company is offering an outstanding fan experience with exceptional production, VAR, visual augmentations and player tracking.
Big sports federations dominate sponsored funding and the media. This leads to the isolation of minor sports events, which represent 95 % of European sports competitions. The EU-funded TiiVii project proposes a fully automated professional TV platform that allows any sports club, league or federation to create its scalable TV channels with live, on-demand content and at only 10% the cost of a traditionally televised sports organisation. The company uses artificial intelligence and mobile cameras to guide the fans during the matches and produce automatic TV quality broadcasts, including different angles, highlights and high-level cloud production. Last month, TiiVii was selected by the Spanish government to show the potential of its technology in broadcasting events under 5G networks.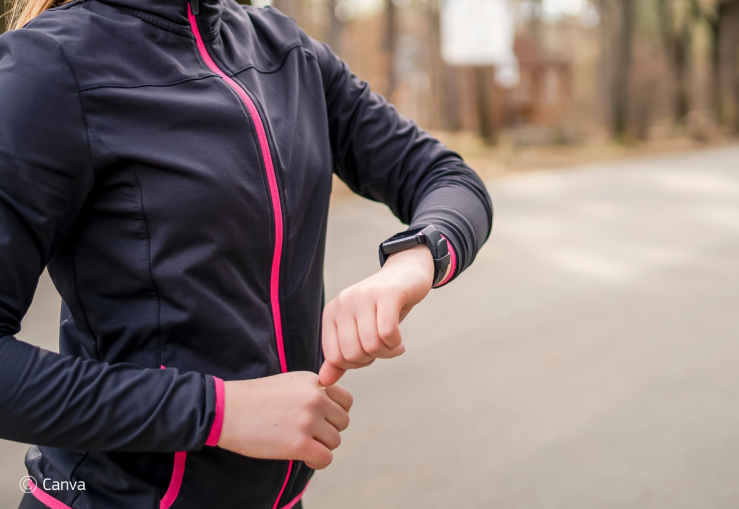 DISCLAIMER: This information is provided in the interest of knowledge sharing and should not be interpreted as the official view of the European Commission, or any other organisation.