The European Innovation Council Business Acceleration Services invites you to apply to an EIC Corporate Day on digitalization, taking place virtually on 26-30 April 2021. The event will bring together 11 different German innovation actors across many different sectors. Blackprint Booster, comdirect, Commerzbank, Bundeswehr Cyber Innovation Hub, DAK-Gesundheit, Hermes, IBM, Mediamarkt Saturn, signals (SIGNAL IDUNA), Vodafone UPLIFT and OTTO will join this corporate adventure and build new connections with EIC-funded innovators.
The European Commission (EC) has been a staunch supporter of digitalisation, working on a digital transformation that will benefit everyone. By putting people first and opening new opportunities for businesses all over Europe,  new technologies like Internet of Things (IoT), robotics, big data and cloud computing are pushing a new industrial revolution. This could lead to an added annual EU-wide revenue of over EUR 110 billion. One of the main pillars in this aspect is the ambition to enable a vibrant community of innovative and fast-growing SMEs to access finance and accelerate their business. In that light, the EIC is organising an EIC Corporate Day on digitalisation with 11 German partners on 26-30 April 2021. The 11 innovation actors come from a wide range of sectors, from defence to banking, from telecom to health, but all share a common goal: improving and strengthening digitalization in their respective fields.
Applications are open until 14 March 2021
EIC-beneficiaries selected to attend will have access to specific training, pitching, pre-arranged meetings with top decision-makers from the aforementioned corporates and the possibility to network with high-level partners and like-minded innovators in a dedicated online event (a detailed agenda will follow).
Who can apply?
Applications are open to EIC-funded SMEs working on innovations related to the challenges set out below. Please note that you will need to apply for a particular challenge & corporate. This does not exclude the possibility that you will be selected for one-to-one meetings by other corporates.
For more info on the corporate and their challenges, please click on the hyperlink of each challenge:
1. Blackprint Booster
Blackprint Booster is the network platform for digitalization, innovation and sustainability of the construction & real estate industry in Germany.
Challenge:
Blackprint Booster welcomes every innovative business model that provides a smart solution to a real-life problem in the construction & real estate industry. 
More info here.
2.comdirect 
comdirect – a brand of Commerzbank is one of the leading online banks for modern investors and one of the leading online brokers in Germany.
Challenges:
Challenge I Part 1: Explainable AI – Design approaches to be able to explain the results of machine learning algorithms.
Challenge I Part 2: Transfer Learning – Design procedures to refine existing AI models to domain-specific data sets using the smallest possible amount of annotated training data.
Challenge II: AI Fraud Detection Part 1 – Development of approaches for handling highly imbalanced and non-stationary data to determine true probabilities in binary classification problems
Challenge II: AI Fraud Detection Part 2 – Development of an online learning procedure for tree-based classification algorithms, which simultaneously performs a model update based on new incoming data.
Challenge III Part 1: Beyond Banking: shaping the future of banking
Challenge III Part 2: Digital Customer Management
More info here.
3. Commerzbank & comdirect
Commerzbank is a leading international commercial bank that offers a comprehensive portfolio of financial services to Private and Small Business Customers as well as Corporate Clients.
Comdirect – a brand of Commerzbank is one of the leading online banks for modern investors and one of the leading online brokers in Germany.
Challenge
Borders between finance and other industries are fading. Use Commerzbank APIs to create beyond banking solutions that have a cross-industry character. Combine existing possibilities of APIs with new technologies such as AI, Blockchain, etc. to help Commerzbank create new revenue streams and offer seamless customer journeys.
More info here.
4. Bundeswehr Cyber Innovation Hub
The Bundeswehr Cyber Innovation Hub (CIHBw) was founded in March 2017 to support the digital transformation of the Bundeswehr (German Armed Forces) as a "fast speed boat" and to act as an interface between the Armed Forces and the startup ecosystem.
Challenge:
How can technologies such as Big Data Analytics, Augmented Reality, Additive Manufacturing and Artificial Intelligence shape a "Smart Military City"?
More info here.
5. DAK-Gesundheit
DAK-Gesundheit  is one of Germany's largest statutory health insurance companies and is at the same time with over 230 years of experience one of the most traditional.
Challenges:
Challenge I - Rehabilitation: Rehabilitation at home is a key factor in treatment until full recovery for many diseases. Help DAK-Gesundheit to make their customer's life more easy by offering a digital service or product to secure independent, ambulant treatment. It shall be accompanied and supervised by a physio therapist or doctor.
Challenge II - Dermatology: Help DAK-Gesundheit customers treating their dermatological problems. Support them in monitoring and further actions in order to find and carry out the right treatment.
More info here.
6. Hermes Germany
Hermes Germany GmbH is one of the most successful logistics companies in Germany and Europe. The consumer logistics provider, headquartered in Hamburg, has become Germany's largest mail-independent delivery company to private customers in the B2C and C2C sectors. With more than 16,000 Hermes parcel shops in Germany, the company has the largest nationwide network of acceptance points for private parcel shipping in Europe.
Challenges:
Hermes Germany is looking for:
Challenge I: The use of innovative, digital technologies for customer-oriented logistics services
Challenge II: The use of digitisation for optimizations in the core logistics processes
Challenge III: The use of internal data and third-party data for data-based additional services for eCommerce companies
More info here.
7. IBM
IBM is the technology and transformation partner to develop IT solutions. IBM and its Business Partners supply clients with a complete range of innovative information technology products, from hardware, software and services to complex application solutions, and financing.
Challenge:
Responsible Computing:
To regain trust and awareness about responsible computing, innovative ideas and new approaches are needed. IBM is looking for solutions able to:
reduce CO2 emissions on data centres 
address the environmental, social and governance (ESG) aspects along the life cycle
reduce IT services waste 
deal with data in non-discriminative ways
More info here.
8. MediaMarktSaturn
The MediaMarktSaturn Retail Group is Europe's leading commerce company for consumer electronics and related services. We aim to be the customers' first choice as a trusted retailer for tailored solutions in a tech-driven world. 
Challenge:
Services for the consumer goods trade: MediaMarktSaturn is looking for ways to bring customers and services together in a clever way and, above all, to find further meaningful and value-creating services for their customers, not only at the time of purchase, but throughout the entire customer journey from initial inspiration to recycling.
More info here.
9. SIGNAL IDUNA
With roughly 10,000 employees, more than 100 years of experience and € 5.6 billion of revenue (generated from premiums) from more than 12 million customers, SIGNAL IDUNA is one of the largest insurance companies in Germany. Its product portfolio ranges from health to homeowner insurance, from disability to life insurance, from legal protection to travel insurance. The signals Startup Client supports to enable long-term relationships between startups and SIGNAL IDUNA.
Challenge 1: Enterprise architecture
SIGNAL IDUNA is looking for cutting-edge technologies to organize and standardize their IT infrastructure. (automation, efficiency, processes)
Challenge 2: Data Analytics
SIGNAL IDUNA is looking for startups in data preparation, data processing and evaluation.
Challenge 3: Customer solutions
SIGNAL IDUNA is looking for startups with innovative, value-added services for their 12 million customers in the fields of health insurance, property, casualty insurance, and  life insurance.
More info here. 
Website SIGNAL IDUNA: www.signals-iduna.de
Website signals Startup Client: signalsstartupclient.com
10.Vodafone UPLIFT
Vodafone Germany is the largest operating company of Vodafone Group, one of the world's largest telecommunications companies. Vodafone UPLIFT - as the start-up program of Vodafone Germany - scales market-ready IoT or cloud solutions with sales power, marketing and IT-Infrastructure. 
Challenge:
Challenge I: Drone as a Service: Vodafone is looking for new use cases and ideas for sensorial data capturing (e.g. object recognition/maintenance/supervision) by drones. In this challenge, the focus is on algorithms and systems - gathered by drones - to analyze and interpret captured data for new business applications. 
Challenge II: Digital Transformation: Vodafone is looking for innovative technological solutions that can take their customer service and IT Operations to the next level. This includes Big Data Platform/ Tool Optimization, Process Monitoring & Performance, Real-time Predictive Analytics and Natural Language Processing.
More info here.
11.OTTO
OTTO is one of the most successful e-commerce companies in Europe - and Germany's largest online retailer for furniture and home furnishing products. OTTO is continuing to develop their business model into a platform: In the future, OTTO's online shop, technology and customer access will be increasingly open to business partners – perhaps the most significant change for OTTO since the first steps towards e-commerce were taken in 1995. 
Sustainable economic activity has been incorporated into OTTO's corporate culture as a business objective for more than 30 years. 
Of course, their consumers want to know under which condition their clothing or their furniture for instance is manufactured, what materials they are made of and how these are produced. Transparent information regarding commitment to sustainability is extremely important to OTTO. 
Challenge 1: Help OTTO to support their customers in choosing sustainable products and accelerate sustainable consumption on our platform. 
Challenge 2: Help OTTO to develop tools for their platform to ensure that partners comply with their high sustainability standards and therefore strengthen the trust of customers in OTTO's platform.
More info here.
Opportunities for selected EIC-funded SMEs
Privileged access to world leading companies with the potential to initiate strategic partnerships along with increased visibility and possible access to new markets;
Networking opportunities with relevant business counterparts based on your company profile;
Personalised online training on pitching techniques and specifications before the event; 
Services related to support before, during and after the event.
Application
You can apply by clicking on the following link.  
After logging in with your EU-Login, please fill in the respective form.
In your application form, you should include the answer to the questions:
What is your business compliance with the event?
What are your expected specific synergies/outcomes for your potential business with the Corporation?
Please acknowledge the information you provide on the application form will be shared with all of the aforementioned partners to maximise potential benefits and ensure the effectiveness of meetings. The German partners, based on its business interests, will select the final participants among the applicants.
The Business Acceleration Services will contact all applicants once the selection process has been concluded. However, this contact does not include feedback or recommendations to those not selected.
Additional information
EIC Business Acceleration Services
This opportunity is brought to you by the EIC pilot Business Acceleration Services. Read our report on EIC Corporate Days and watch our EIC Corporate Day video to learn more about what we do and how we do it. To explore other opportunities to connect with the largest corporates in Europe, keep an eye on our events page. 
All participants are expected to fill out a brief satisfaction survey shortly after the event and a business impact survey after six months. Failure to do so may lead to exclusion from future Business Acceleration Services.
Cancellation policy
Cancellations will only be considered in duly documented cases of "force majeure". Unjustified cancellation can lead to exclusion in future Business Acceleration Services events. For additional information, please refer to our helpdesk: https://community-smei.easme-web.eu/contact (please choose "EVENT - EIC Multi-Corporate Day with German Giants" as the subject).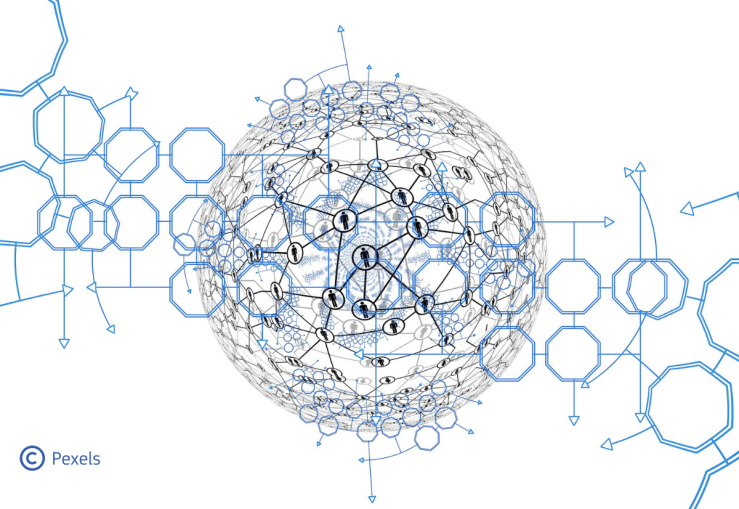 DISCLAIMER: This information is provided in the interest of knowledge sharing and should not be interpreted as the official view of the European Commission, or any other organisation.