On 3 and 4 June 2020 the European Innovation Council celebrated the launched of a brand-new initiative specifically focused on the EU Green Deal. The EIC Planet.tech brings together EIC-backed start-ups/scale-ups with four large corporates, namely AB inBev, DEME, Nestle and P&G, with the objective to develop a number of impactful Proof of Concepts (PoC).


The EIC Planet.tech initiative received more than 200 applications among the members of the EIC Community, of which 28 EIC companies from 13 countries were finally selected.
More than 40 high level representatives and experts of the four corporates met online with EIC-backedinnovators for reverse and elevator pitchings, business meetings and presentations, with the participation of Keith Sequira, Head of Unit of the EIC task force in charge of governance and coordination and members of the EIC advisory board Yousef Yousef and Jim Hagemann Snabe.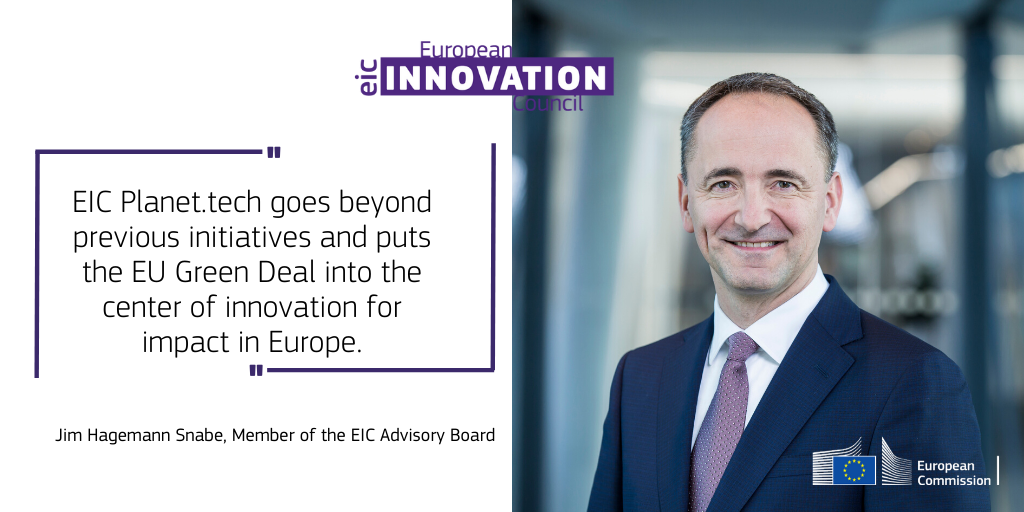 Andre Convents,  innovation leader at P&G, was pleased with the new EIC-initiative and looking forward to its outcomes: "Planet.tech is a first pilot to drive rapid multi-partner projects, from years to just some months, that address societal challenges that we cannot tackle alone. We are learning while doing to create positive disruption with the EIC as catalyst that reduce the friction and squeeze time. We are very excited about this initiative".
According to Veronica Savu, co-founder and CEO of Morphotonix, Planet.tech provided an efficient platform to interact with and understand the implementation needs of large corporates: "Our interlocutors were contact points within their organization even beyond the #EuGreenDeal specifically targeted challenges, with an open and engaged attitude to match external innovation to their internal group strategies".
In the upcoming weeks the EIC will post regular updates about the EIC Planet.tech challenges and go in-depth with the different corporates and SMEs. Keep your eyes on our EIC Community and social media.
Selected EIC Companies
3D Interactives Solutions S.L

AeroEnterprise GmbH

ALGAENERGY SA

Alternative Energy Innovations SL.

AVA BIOCHEM BSL AG

BOGEN Electronic GmbH

Composite Recycling Ltd

CREAPAPER GmbH

GR3N SAGL

GreenApes srl

HeatVentors Hoenergiatarolo Korlatolt Felelossegu Tarsasag

HOLLAND CONTAINER INNOVATIONS NEDERLAND B.V.

INNOVATIVE FILM SOLUTIONS SL

KRTKL LTD

Makersite GmbH

MANDRILADORA ALPESA, S.L.

minespider GmbH

Morphotonix

MY CHEMICAL MONITORING BV

NÜWIEL GmbH

Optea AB

Pharem Biotech AB

POINT PLASTIC SRL

RAY TECHNIQUES LTD

ROTOPRINT SOVRASTAMPA SRL

KEMICA COATINGS

ScanTrust SA

SettleMint NV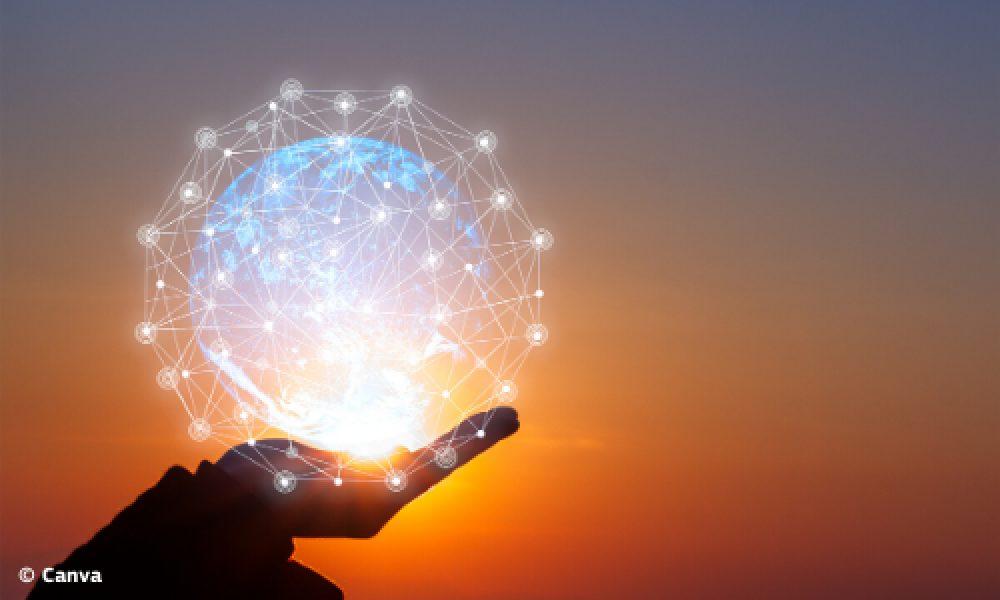 DISCLAIMER: This information is provided in the interest of knowledge sharing and should not be interpreted as the official view of the European Commission, or any other organisation.