Together with the European Commission, Dealflow.eu has selected the 12 most promising Innovation Radar projects to compete for the 2021 Innovation Radar Prize award of most promising EU-funded innovation. The e-pitching event will take place through a video conference on the 21st of October from 3h00-5h30 PM. Among the 12 selected companies, there are 3 EIC-funded projects with solutions ranging from IoT to Healtech innovations. Discover their profiles in the EIC Community and learn more about this e-pitching event below. 
This year's prize will present innovators from 3 distinct categories: 'Innovation in Sustainability Tech', 'Innovation in Health Tech' and 'Innovation in Disruptive Science'. An overall 'Grand Prix' prize will be awarded to the most impressive innovation of all those competing in the finals. The 'Grand Prix' winner will be featured by euronews in a programme about their innovation and plans to 'get to market'.
The award scheme attracted more than 200 applications from EU-funded innovators across Europe - SMEs and Universities/Research Institutes – developing a wide range of ground-breaking innovations. The final 12 innovators will have the chance to pitch their solutions to the audience and a jury of 3 highly knowledgeable professionals working in innovation and investment.
If you would like to attend the event, don't miss the call and sign-up here!
Below we present the 3 EIC-funded projects that will participate in the ePitching and compete for the 2021 IR Prize:
CYRIC : Better understanding how we move our bodies could reduce injuries and improve performance and well-being. Most systems that gauge this are costly and inaccurate. Insofeet is an insole that can accurately analyse our bodily motion in real time and cost-effectively. The innovation was set up to help prevent musculoskeletal disorders and injuries, propose load management strategies to improve safety, as well as increase workers' movement efficiency and bodily control.
EU support for the InsoFeet project helped the project host, CyRIC, develop a business plan for their prototype low-cost wearable insole and machine-learning software platform for gait analysis. The EIC-funded project from Cyprus is now competing in the "Disruptive tech" category of the Innovation Radar Prize award.
C2C – NewCap : The startup began at the IST Spin-off Community (University of Lisbon), ranked among Europe's top 11 engineering schools. C2C-NewCap is committed to providing a sustainable default solution as a new alternative to lead-acid batteries for high-power applications.
The Portuguese startup develops electric energy storage solutions and manufactures pilot-scale supercapacitor modules based on a proprietary electrode technology. The EIC-funded company is competing in the "Sustainable Tech" category of the Innovation Radar Prize award.
React4Life : React4life  helps scientists in the field of cancer research. The Italian company has been involved in several EU-funded projects: B2B, a Future and Emerging Technologies (FET) project and MOOD, which benefited from the European Innovation Council (EIC) Accelerator. The company produces and manufactures an organ-on-chip solution to improve the development of new drugs and reduce the use of animals for trials.
The EIC-funded company is competing in the "Health Tech" category of the Innovation Radar Prize award.
About Innovation Radar
The Innovation Radar is a European Commission initiative to identify high potential innovations and innovators in EU-funded research and innovation projects. Its goal is to allow every citizen, public official, professional and businessperson to discover the outputs of EU innovation funding and give them a chance to seek out innovators who could follow in the footsteps of companies such as Skype, TomTom, ARM Holdings, all of whom received EU funding in their early days.
About Dealflow.eu
Supported by the European Commission, Dealflow.eu is a venture builder, using an advanced big-data platform to discover and support the most promising EU-funded and connect them with relevant investors and corporates. The initiative was launched to help promising innovations secure funding needed for their future commercialization by offering them tailored support and matchmaking services
.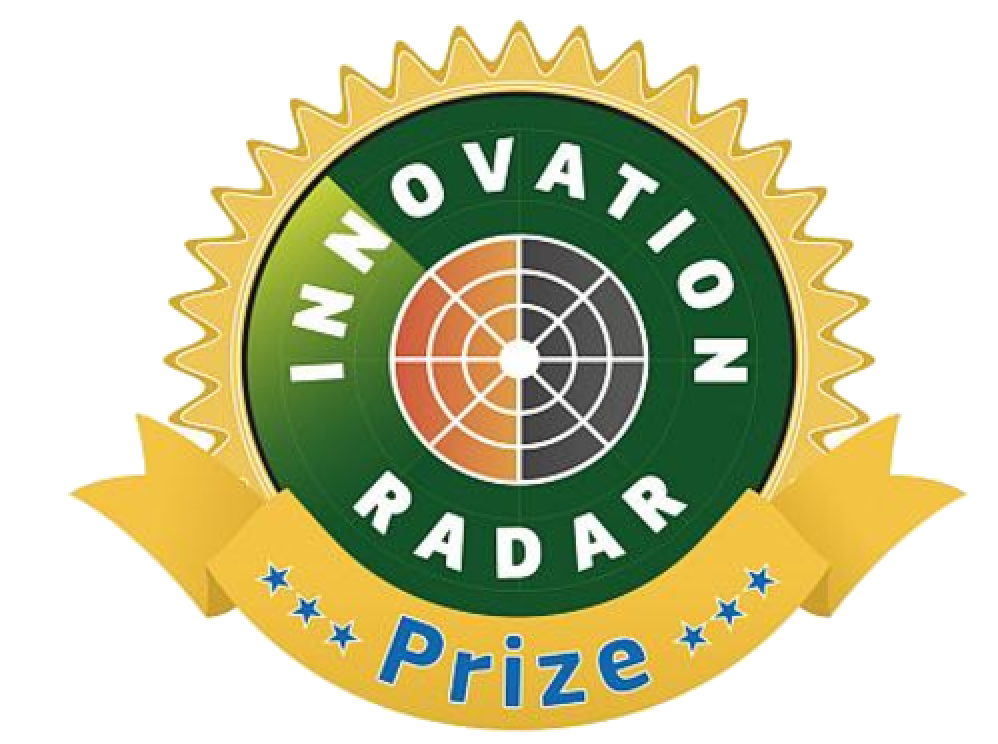 DISCLAIMER: This information is provided in the interest of knowledge sharing and should not be interpreted as the official view of the European Commission, or any other organisation.