The European Innovation Council (EIC) brought together some of its most promising sustainability startups to Paris, on June 14, for an unmissable day of networking with 110+ corporates and investors, featuring high-level speakers, policy discussions and much more. 
Organised with the support of Euroquity-Bpifrance and under the high patronage of the French Presidency of the European Union, the "Scaling Up with the EIC" event selected 24 highly promising companies and promoted more than 300 networking meetings between these EIC-backed innovators and the investors/partners present at the full-day event. 
The attending innovators were chosen under the framework of the EIC ScalingUp and the EIC Ecosystem Partnerships and Co-investment Support programmes. The event also provided a detailed look at the upcoming EIC Scale Up 100 initiative.
Scaling up and moving towards a riskier investment culture
To Jean-David Malo, Director of the EISMEA, this was a rare occasion for startups, investors and facilitators to meet, particularly after the pandemic crisis. "We know by experience that it's in these events that this kind of first contact, the first relationship can emerge" between companies and capital holders.
A thought shared by Stéphane Ouaki, Head of Department in EISMEA, who stresses that the crucial point of the event was to bring together stakeholders that can help deliver the EIC's objectives and to allow EIC portfolio companies to meet investors. "We are trying to achieve results", he stresses, to help companies "achieve the scale-up process, as that's what they came to the EIC for".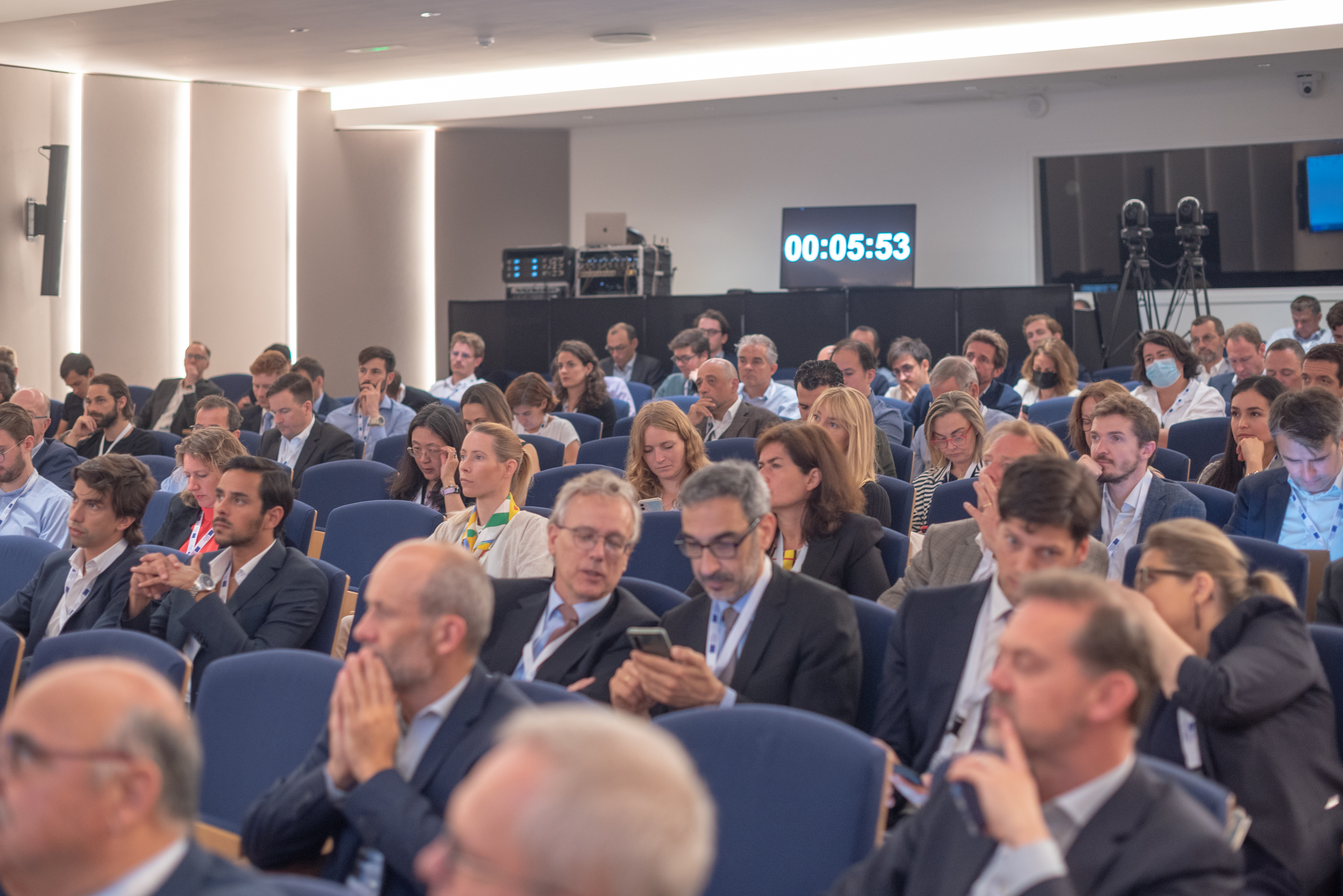 With the presentation of the EIC Scale Up 100 call, the EIC also hopes to attract a variety of actors to join this upcoming initiative, which will identify the 100 most promising deep tech companies in Europe and help them become the leaders of tomorrow.
This event was also about the investors: "This is the raison d'etre of the European Innovation Council", explains Malo, "to attract investors in this segment where companies are not attractive or not yet attractive enough".
In normal circumstances, EIC-supported companies might not be bankable, as they would be too risky for usual investment. But by supporting these innovators, the EIC is mitigating that risk and providing investors with the opportunity to back these highly-innovative solutions early on
"We have to move more and more to a riskier culture, to accept a culture also of failure, because it is by failing and redoing and trying again that you can ultimately develop something that becomes successful", said Jean-David Malo | Director of the European Innovation Council and SMEs Executive Agency. 
"If you are one of the first investors, you can be one of the biggest winners when the company succeeds.", added. Stephane Ouaki further states that the EIC has a "great portfolio, great companies that are the future of Europe and tomorrow, if not already today".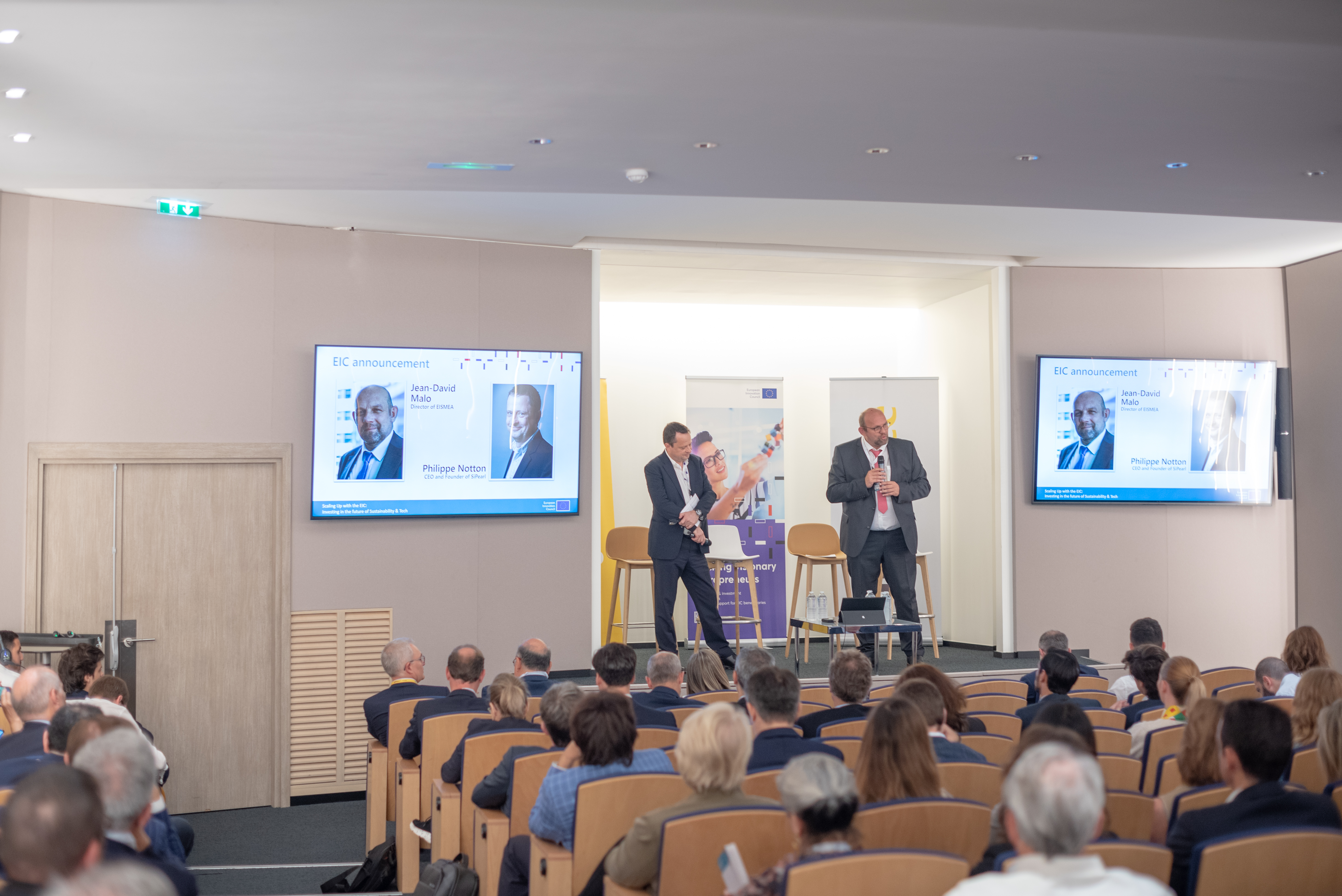 A chance to meet top European Innovators
For investors, the event provided the opportunity to meet European innovators working on global and pressing issues with highly unique and innovative solutions.
"What I find interesting about the companies here is that they are coached to get a kind of European and global mindset to grow their solutions, that is often quite unique", said Vincent Ruinet | Future Positive Capital.
Cristina Moyano de Navascués, from Amadeus Ventures, brings up past collaborations with the EIC and how they lead to meeting relevant corporates, investors and startups. The main draw is to "be able to see more European startups and to be able to make more investments in Europe rather than the US, which has been the default investment focus".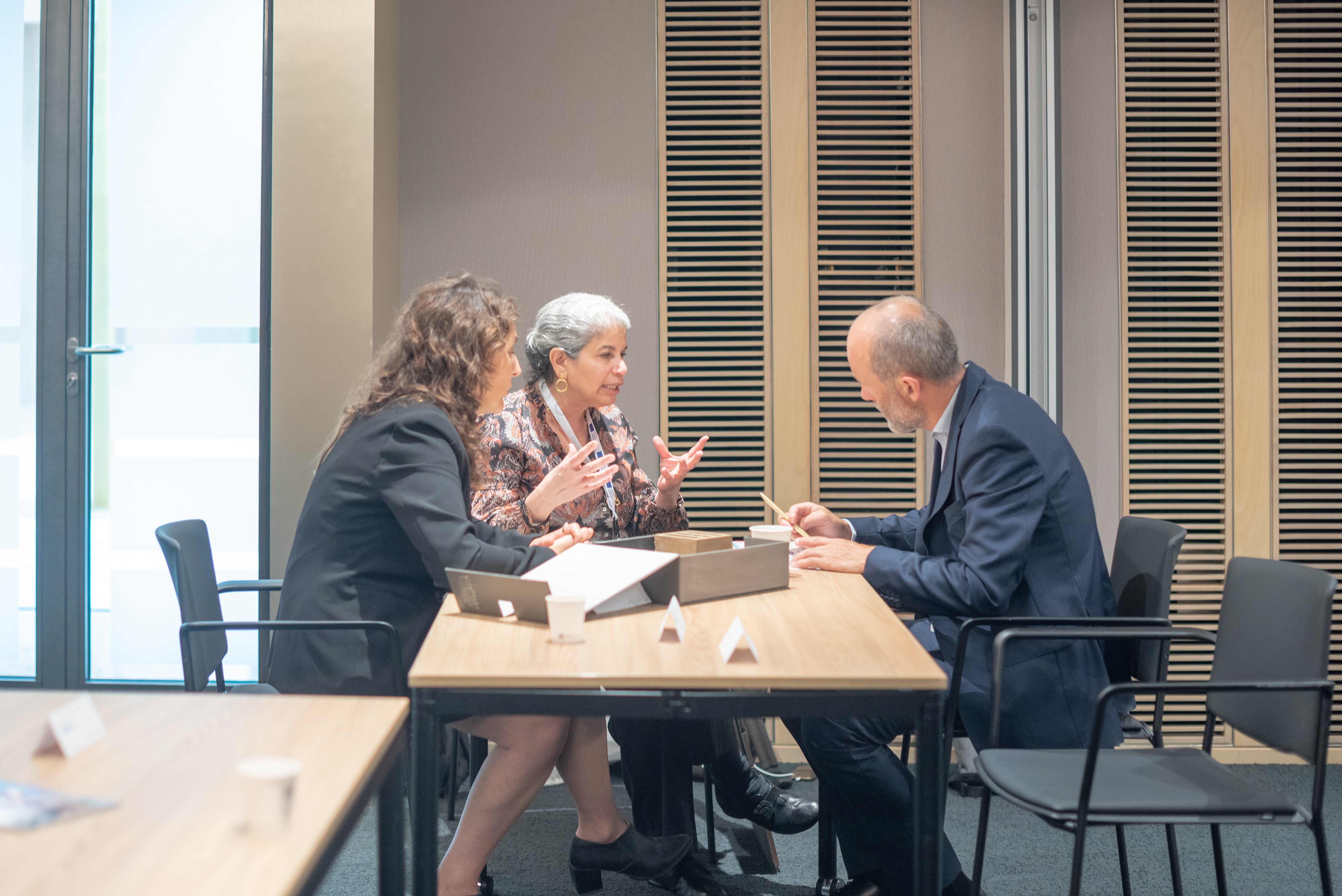 As for Ellen Smeele from SET Ventures, she saw the event as an excellent opportunity to meet investors and companies geared toward sustainability and tech. The pitching companies tackled key sustainability issues and presented high-impact technologies.
"We are really looking for companies that can scale, as the core product of these companies makes a lot of impact. If these companies scale, the impact is also a lot bigger, so we look for technologies and teams that can grow" Ellen Smeele | SET Ventures testimony
Ruinet also reveals that, as an exploration, this sort of event is always helpful for investors. And as for the deals? "We'll see", he says, "I had a couple of good discussions so far."
Reaching out to investors and joining a community
For the EIC innovators selected to pitch, this was an unmissable opportunity to reach out to qualified capital providers and immerse themselves in a community of innovation-oriented projects, corporates and investors.
Yun Luo is the CEO of ROSI SAS, a French deep tech startup engaged in the circular economy for the photovoltaic industry. To her, attending the event was about joining forces to bring visibility to the needs of the deep tech market.
"We animated relationships with the investors we were already in contact with, talked to new investors and met many startups with a similar mindset. It's like a community", said Yun Luo | ROSI SAS.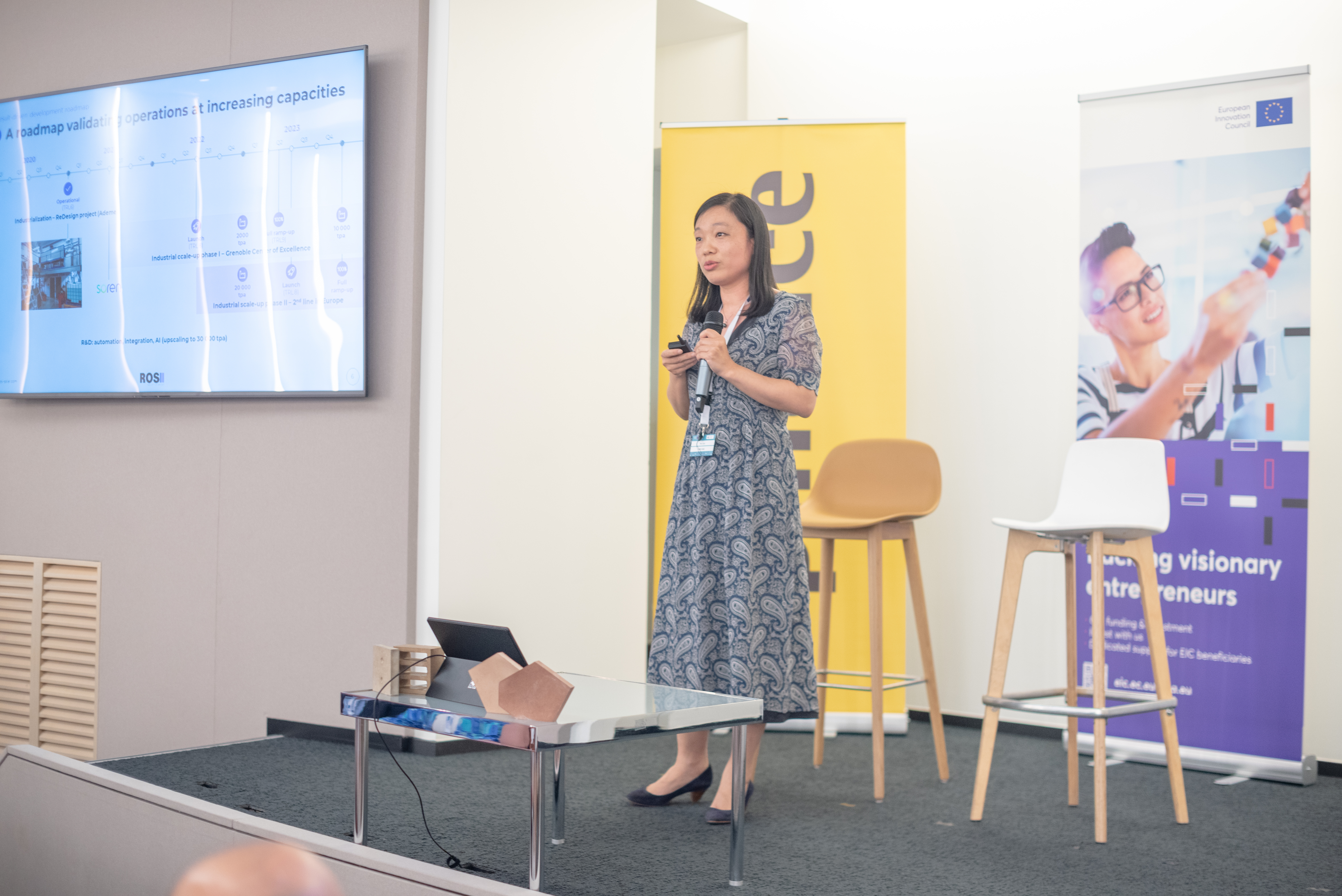 Sensoneo, represented by CEO and Co-Founder Martin Basila, has its next investment round scheduled for next year. The company presented its smart waste management solution, which aims to provide digitalisation to municipalities, factories and even countries.
With some time to find qualified investors, they are focusing on finding proper partners for the future. EIC matchmaking events, Basila suggests, provide excellent filters. "Until now, I met only very qualified investors, so I'm very happy to be here", he revealed during the event.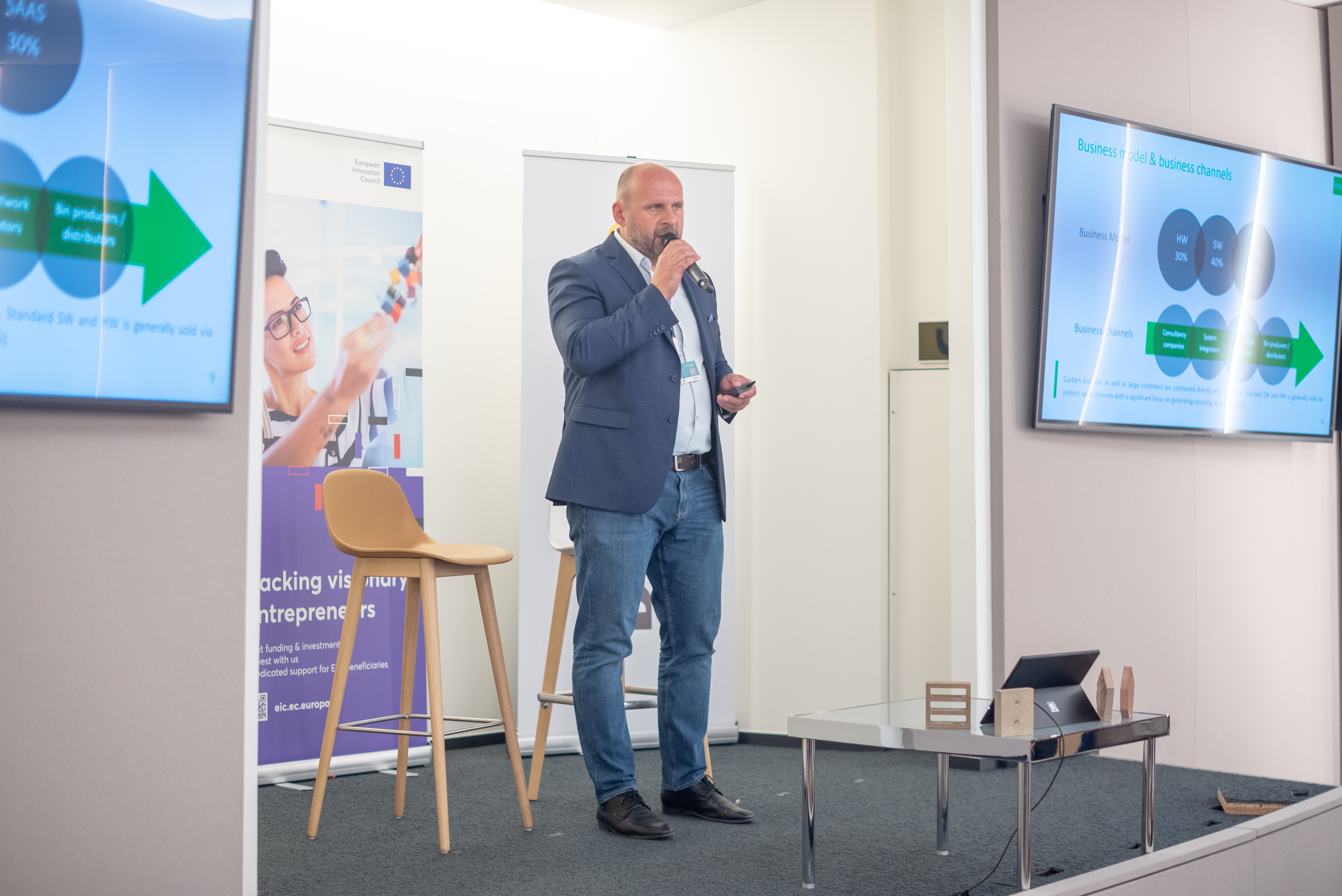 Another of the attending companies drawing interest from investors was Plant-e. The Dutch company developed a technology to generate electricity from living plants, which they use to power IoT devices. Marjolein Helder, CEO and founder of the company, explained that they are currently looking for investors to support them during the grant and scale-up phases.
The event allowed Plant-e to reactivate some previous contacts and meet new investors interested in their technology. "I got some genuine interest from investors today, which was really helpful. I also had the opportunity to meet people from the EIC in person, interact with other startups working in sustainability, and it was a very fruitful event for me."
The EIC calendar of matchmaking events is busy, and the next ePitching event on Medtech is already taking place next month, on July 7. The EIC is looking for qualified investors, with a history of backing MedTech solutions. Venture Capitalists, Corporate VC Funds, Family Offices, Angel Investors and others are encouraged to apply. For more information, you can read our Call for Investors available here.
About the EIC Ecosystem Partnerships and Co-Investment Support Programme 
The new Ecosystem Partnerships and Co-Investment Support Programme is expanding the EIC's Business Acceleration Services (BAS) by creating a network of specialised, sector-focused partners that can help innovators access the services they need. It is also dedicated to promoting co-investment along with the EIC Fund, by preparing beneficiaries to interact with investors and connecting them through matchmaking and dedicated events.
To learn all about the latest opportunities for investors under this programme, make sure you register in the EIC Co-Investment Platform.
About the EIC ScalingUp
EIC ScalingUp is a Horizon 2020 project funded by the EIC, focusing on series B and series C companies.
The programme supports 30 EIC beneficiaries with their series B or series C investment rounds by strengthening the business and investment proposition, as well as connecting them with target investors and partners, using their notable network and connections.
The programme is running from 2021 to 2023, and is deployed by BCG, Bpifrance, Deepwave Ventures and TechTour.
For further information, please visit the website.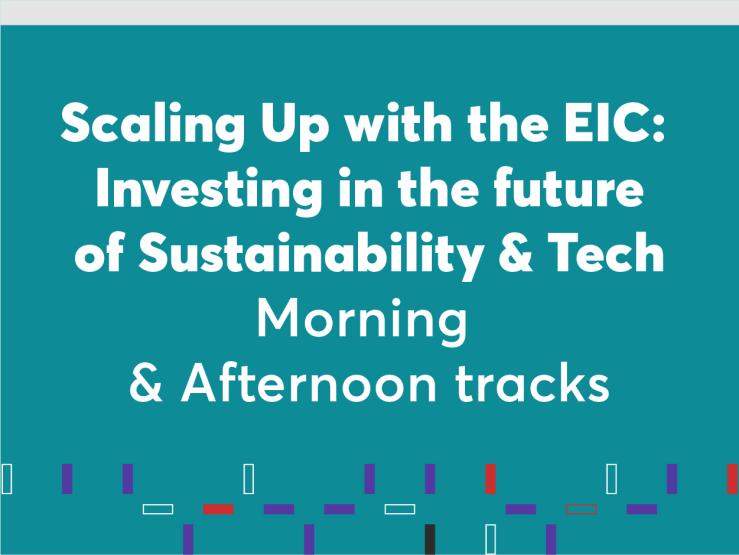 DISCLAIMER: This information is provided in the interest of knowledge sharing and should not be interpreted as the official view of the European Commission, or any other organisation.