The European Innovation Council (EIC) is offering investors a unique opportunity to access the most promising green innovators in its portfolio with the "Scaling Up with the EIC: Investing in the Future of Sustainability and Tech" event, taking place in Paris on Tuesday, June 14, 2022. Organized with the support of Bpifrance and under the high patronage of the French Presidency of the European Union, this event is the fruit of a unique collaboration between the most prominent European leaders.
If you register to our event, you will grab the chance to hear from the most promising sustainability companies and start investing in the innovators leading Europe through the green transition!
This conference aims to highlight the best sustainability startups selected out of 3000+ in the framework of major European Innovation Council projects. It will represent an unmissable opportunity for investors to get to know unique investment opportunities, as well as address the financing and industrial partnership needs of European companies.
What you can expect: several pitch sessions with selected, high potential startups, high-level insights and panels with C-level speakers from Fortune 500 companies and unicorns, 150+ qualified investors and corporate representatives, networking sessions with the opportunity to book one-on-one meetings, and expert roundtables.
 
Spaces are limited so we encourage you to apply early!
For applications, please contact: euroquity@bpifrance.fr. 
Who can apply?
The EIC is looking for qualified investors within the Sustainability/Tech areas. Venture Capitalists, Angel Investors and others are encouraged to apply and hear from the growing companies already hand-picked by the EIC.
Which investors will be taking part?
"Scaling Up with the EIC: Investing in the Future of Sustainability and Tech" will count on an impressive jury, featuring representatives of some of the most promising European Venture Capital firms. 
Get to know the jury members:
Interested investors can send an email to euroquity@bpifrance.fr. 
Which companies will be featured? 
The 25 featured startups were drawn out of over 3000+ as part of two major European programmes, the EIC Ecosystem Partnerships and Co-Investment Support and the Investment growth | EIC Scaling Up. 
You can see the full list of the 25 companies pitching at the event here, and a selection of them here. You can read further about some of the selected companies below, but note that this list might still be subject to changes:
 

AVILOO is an Austrian company seeking to revolutionize the used car market for electric vehicles through the AVILOO Battery Test. By using this product, customers can get a more accurate idea of the health of a vehicle's battery, which renders the process of purchasing and selling used electric cars much more transparent. AVILOO is on a series B fundraising stage, looking for EUR 5M.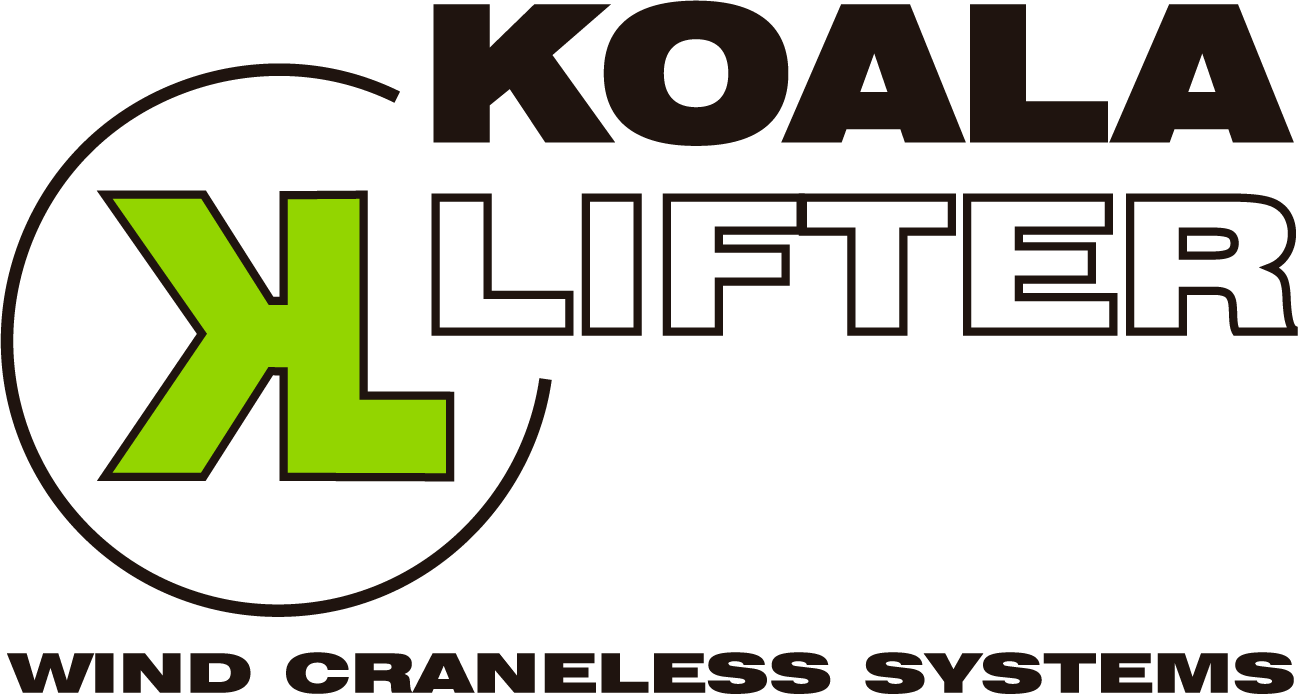 KoalaLifter is a Spanish Engineering company focused on designing systems for the maintenance and erection of wind turbines with no use of heavy cranes. Due to its adaptability and simplicity, it is considered the most efficient and flexible wind craneless system of the industry. KoalaLifter currently offers different variants for maintenance: KL-B20 (system to exchange blades up to 20 tons), KL-N30 (system to exchange components of the nacelle up to 30 tons). And also the variant for erection: KL-Castor (system to install the complete turbine able to load 150 tons). KoalaLifte is on a series B fundraising stage, looking for EUR 10M.

Sesoneo is a Slovak smart waste management company. Their services and systems help cities and businesses manage the waste lifecycle and improve the environment and human well-being, through automation of critical daily operations and data-driven decision making. This results in transparent waste streams, optimization of waste collection routes, frequencies, and vehicle loads, and the ability to easily introduce 'Pay as you throw' programmes. Sensoneo is on a series A fundraising stage, looking for EUR 10M to EUR 15M.

Nanogence provides nanotechnology materials and process technologies that raise the durability of concrete, improve performance, and reduce carbon emissions in the cement industry. The Swiss company develops environmentally friendly chemicals and additives for the construction industry, which increased the binding efficiency of cement and concrete structures while cutting down their carbon emission by half. Nanogence is on a growth round of USD 60M, still looking for around USD 50M.

Cascade, a French SME, has developed LIGHT CASCADES, which shifts a portion of the sunlight spectrum, little used by plants, into the wavelengths most efficiently used for photosynthesis and plant development. This technology can be incorporated into the greenhouse film covering high-tunnels, low-tunnels, and glasshouses, ultimately benefiting growers. The results are boosted yields and more sustainable growing of food, by significantly reducing water, fertilizer, and pesticide use. Cascade is on is looking for EUR 2.5M from a EUR 5M fundraising stage.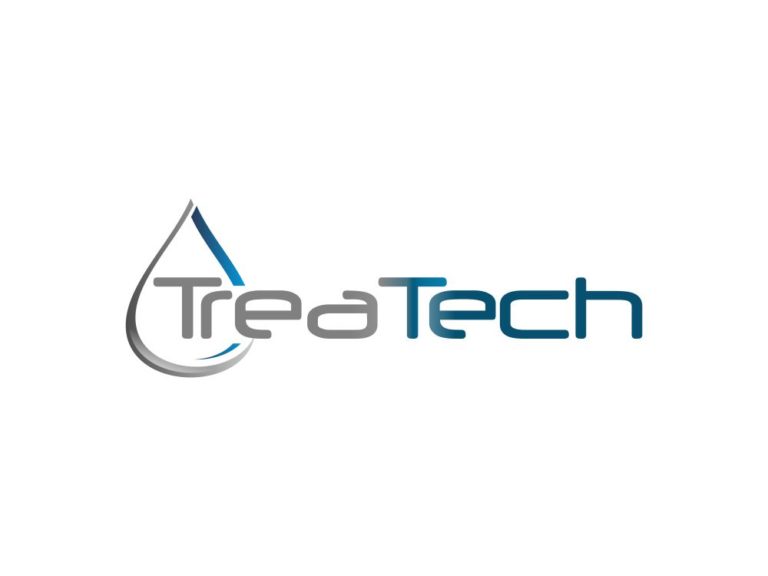 TreaTech wants to reinvent the liquid waste disposal process. The Swiss company's solution is a catalytic hydrothermal gasification system developed for the disposal of different types of liquid waste, such as sewage sludge, that are usually incinerated or landfilled. This technology turns them into by-products such as biogas, clean water, and mineral salts instead, and these can be further upgraded into phosphorus products, enabling clients to access eco-friendly treatment of wastewater while recycling its by-products, as well as clean water. The company is on a series A fundraising stage, looking for EUR 6M.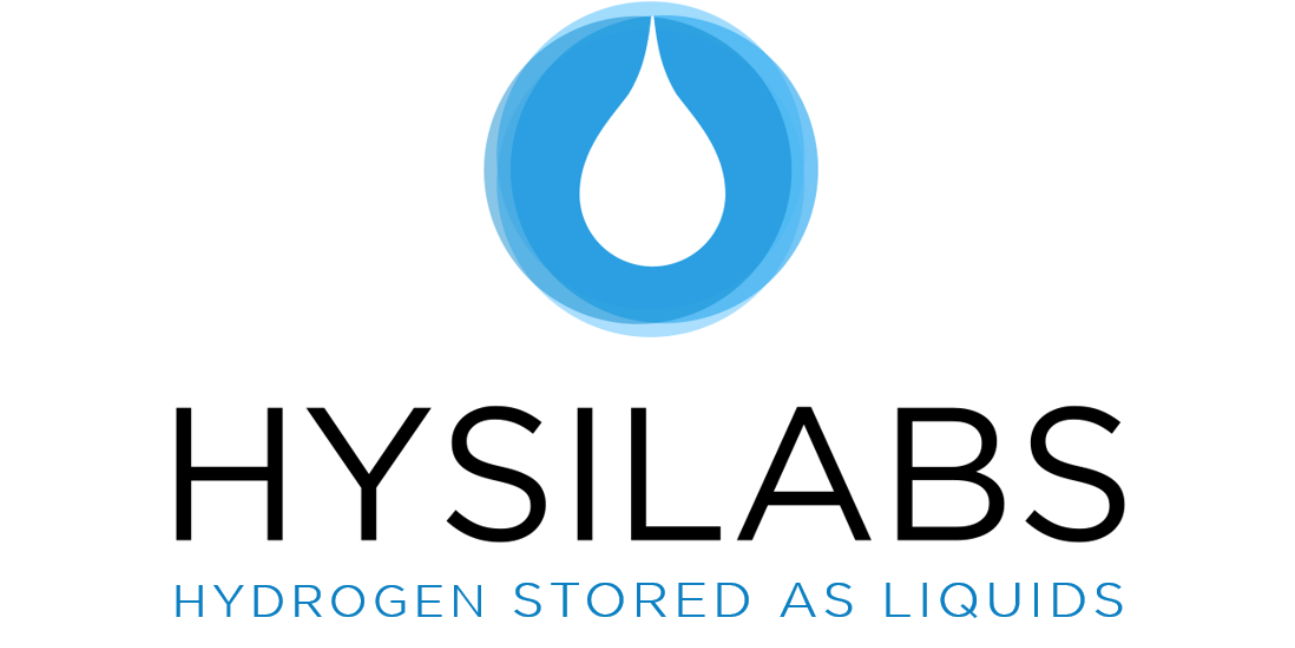 Hysilabs has designed the first way to store and transport hydrogen as a conventional liquid. The French company's product offers hydrogen-based liquid fuel which is stable, non-toxic, non-explosive, generates no emissions, and can be stored, enabling customers to use it with a fuel cell that produces electricity for various applications such as cars, generating sets, portable devices.The company is on a series A fundraising stage, looking for EUR 10M.

DazeTechnology is elevating electric and sustainable mobility. Ailing from Italy, the star-up has developed DazePlug, the first totally autonomous conductive charging system to automate recharge for Electric Vehicles and offers other solutions for the public and private sectors. DazeTechnology is on a series A fundraising, looking for EUR 4M of a total of EUR 8.2M.

Demeta is a French manufacturer of chemical catalysts that can produce high added value ingredients and high-performance polymers. The company identifies complex, costly, and polluting industrial processes and develops specialty chemicals with applications in the polymers, lubricants and cosmetic fields. These solutions are cost-effective and environmentally friendly. Demeta is on a series A fundrasing stage, looking for EUR 8M.

TiHive developed an imaging and sensing system that detects product defects during in-line production. The French company's product includes features such as contaminant and defect detection, monitoring, analysis, and report generation. TiHive's solution can be applied in several industries and is liable to be used in any production step and machine width, thus helping industries save money and efficiently use raw materials.

ROSI Solar developed a technology that recycles and revalorizes raw materials in the photovoltaic modules (PV) industry. From the industrial waste generated during the solar wafer slicing process and the silicon fine particles lost from the PV-silicon production process, the French company reappropriates high-quality silicon. This enables clients to produce PV modules sustainably and at a lower cost. ROSI Solar is on a series A funding round of EUR 8M, EUR 4M of which is secured by the EIC.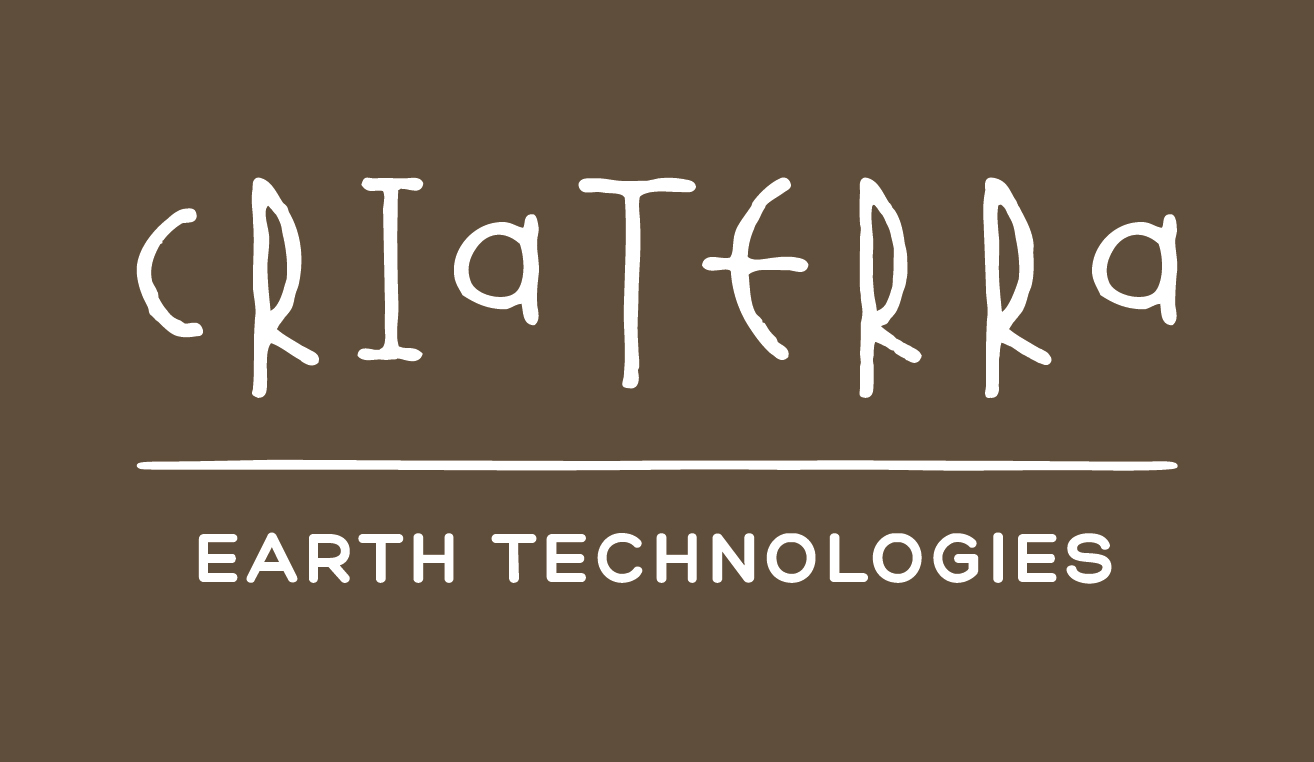 Criaterra targets one of the biggest and most urgent climate challenges:  the process of kiln firing required in the manufacture of cement and ceramic products for buildings, a process that makes the building industry one of the biggest carbon emitters. Criaterra's patented technology enables 90% energy savings, 92% CO2e emissions saving for tiles, and over 80% savings for masonry blocks, zero fossil fuel dependence, zero waste generation for tiles, blocks and other precast products. Criaterra products are designed to be highly functional, economical and fully circular ecological solutions. They provide 6x the insulation of concrete blocks, significantly reducing the energy required to heat and cool buildings, and are fully circular products. Criaterra is raising EUR 3M to complete a series A fundraising of EUR 8M.

Plant-e hails from the Netherlands and develops products in which living plants generate electricity through Plant Microbial Fuel Cell (P-MFC) technology, of which the company is the patent holder. P-MFC technology ensures that the electrons released as a waste product during the production of organic material through photosynthesis can be used as electricity. Plant-e is on a series A fundraising stage, looking for EUR 6M split into tranches of EUR 2M.

Blue Heart Energy has developed a new sustainable technology to radically improve the performance of heat pumps. The company uses thermo acoustics, a technique that creates sound waves in a closed circuit to generate heat and cold. This technology, which has been tried for industrial purposes, will be used for the first time to power heat pumps in residential buildings. 
About the EIC Ecosystem Partnerships and Co-Investment Support Programme 
The new Ecosystem Partnerships and Co-Investment Support Programme is expanding the EIC's Business Acceleration Services (BAS) by creating a network of specialized, sector-focused partners that can help innovators access the services they need. It is also dedicated to promoting co-investment along with the EIC Fund, by preparing beneficiaries to interact with investors and connecting them through matchmaking and dedicated events.
To learn all about the latest opportunities for investors under this programme, make sure you register in the EIC Co-Investment Platform.
 
About the EIC ScalingUp
EIC ScalingUp is a Horizon 2020 project funded by the EIC, focusing on series B and series C companies.
The programme supports 30 EIC beneficiaries with their series B or series C investment rounds by strengthening the business and investment proposition, as well as connecting them with target investors and partners, using their notable network and connections.
The programme is running from 2021 to 2023, and is deployed by BCG, Bpifrance, Deepwave Ventures and TechTour.
For further information, please visit the website.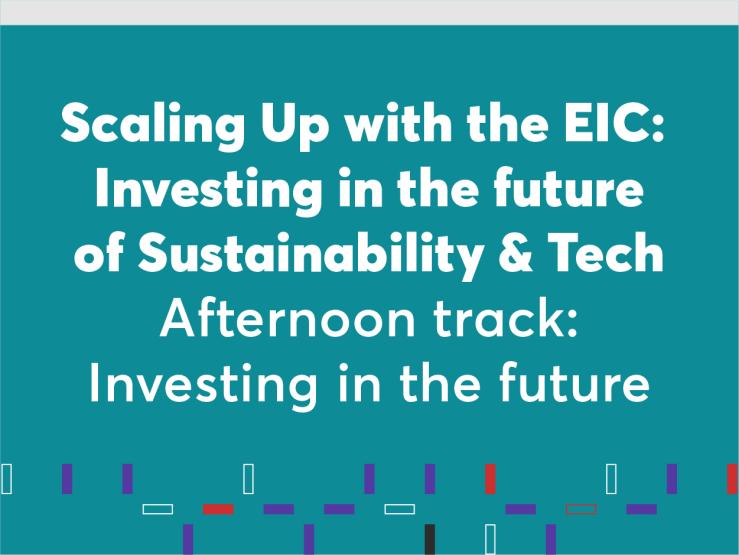 DISCLAIMER: This information is provided in the interest of knowledge sharing and should not be interpreted as the official view of the European Commission, or any other organisation.