On 3 June 2022, the European Innovation Council (EIC) partnered up with Euronext for an Investor Day dedicated to the ICT/technology and Life Science/Biotech & MedTech sectors. During this matchmaking event between EIC beneficiaries and investors, seventeen EIC-backed SMEs presented their innovative solutions related to these matters while focusing on revolutionary and efficient solutions.
Owning the objective to find innovative solutions related to ICT/technology and Life Science/Biotech & MedTech, the EIC and Euronext challenged the participating SMEs to present their scalable and pioneering ideas for these areas. To achieve these goals, this event allowed some of the most innovative SMEs to step in and showcase their value.
During the event, we met with Alexander Voorham (Listing Account Manager at Euronext) to explain to us the motivations for joining forces with the EIC for this initiative: "Partnering with the EIC is a natural fit. The EIC doesn't only provide financing, but additional services, such as coaching, and access to industry experts. We notice that companies that work with the EIC tend to be of very high quality, scale quickly and reach their target market quicker." In addition, because the EIC is supporting young companies, while at Euronext we focus on a later stage, we can finance the entire value chain."
When asked about his thoughts on the event itself and the level of the participating SMEs, he added: "The event was of a very high level. Not only the companies pitching but also the investors that were present. Regarding the companies, what we saw within the pitches, were companies that could articulate their business model very well, they showed their potential market and growth, as well as their financial figures, which allows us to understand their potential. We're joined today by several investors that can support companies in their next stage of growth. We've seen a multitude of companies from the EIC portfolio accessing the Euronext market to raise further capital. Today we see quite a lot of companies that share that potential."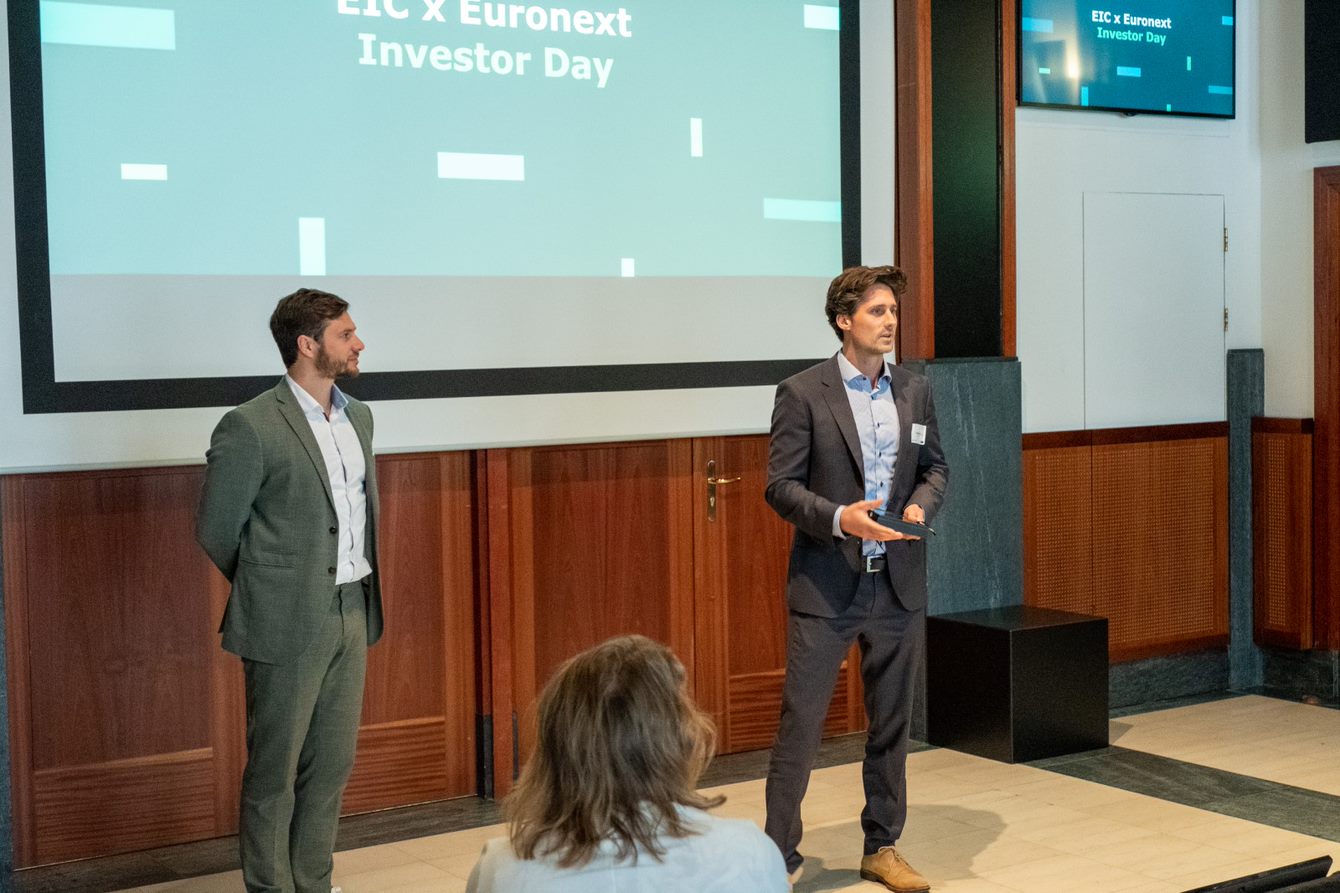 Additionally, Euronext aims to provide young companies with pivotal knowledge that is useful and makes a difference. An example of such is their TechShare programme which is a pre-IPO educational training programme that helps Tech entrepreneurs to familiarise themselves with capital markets. Thus far, the programme has had the support of 75 partners from the financial industry, and more than 400 tech companies have been trained since its launch in 2015.
Marjolein Helder (CEO of Plant-e and EIC Ambassador present at the event) also reiterated the benefits of this initiative. She said: "The EIC is a fantastic platform and the three pillars of the EIC – grant, investments and services – really add to the start-up ecosystem in Europe. It still needs to kick-off after the initial delays in the execution of the program, but the backbone is there to really help startups accelerate. I think the event of today showed the added value of the networking services the EIC provides."
The attending investors shared the same feelings. We sat down with Martina Barabas (Investment Vice-president at Deeptech Equity NL) and Wolfgang Nestel (Investment Manager at Evonik), and both reiterated the positive and constructive aspects of these types of initiatives.
Martina said: "The EIC has a tremendous network of European SMEs, and that can be leveraged not only by us (investors) but also for them (SMEs). Especially in deeptech, it's all about collaboration, building an ecosystem, and helping one another. That's why it's amazing to be present during these initiatives and meet the EIC representatives and scout for potential SMEs."
As for Wolfgang, his opinion on this was also clear: "As an investment director at Evonik, being present at this initiative means trying to find good opportunities to invest in. The fact it's an event surveyed by the EIC is helpful for us, given it saves us time and enables us to locate quality SMEs to potentially invest in. It's beneficial to have a 'third-party' opinion when it comes to evaluating the excellence and variety of such companies in advance, right before we step in."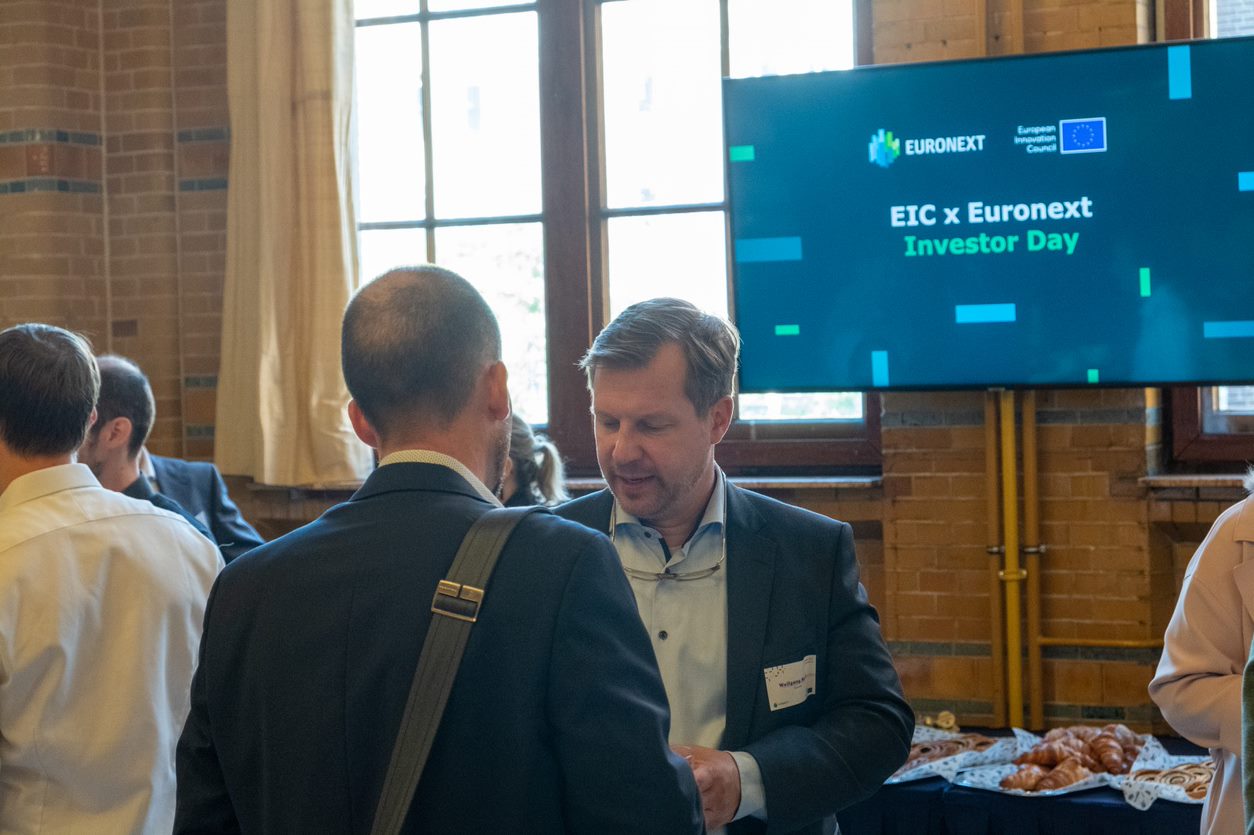 On the SME's side, we met with Samuel Hess (CEO at UniSieve), winner of the ICT pitching session, that saw this as a valuable opportunity to present the company solution. He explained to us:

 
"These matchmaking opportunities between SMEs and international investors are great. The same applies to the EIC partnership. When we entered the covid phase, we were fundraising, and it was a time of high uncertainty. So, the funding gave us a boost, attracted further funding, and enabled us to speed up our production – thereby bringing our mission of reducing the energy for separation processes a significant step closer."
The second winner of the day, Jordi Martorell (CEO at Aortyx), this time of the HealthTech pitching session, shared the same views. He stated: "It's very exciting to meet European startups that meet the same challenges and development stages. Not to mention, also interesting and fun to share the pains and the gains. In our case, given we just got EIC funding approval, being present at this first event is crucial. We need better interaction with European investors and the EIC can be the perfect platform for that. In Spain, there's only a handful of investors and you need to be backed by one of them to get through to the rest of Europe. Being backed by the EIC increases our chances to have broader international investors' support."
As to separate this match-making event from others, he mentioned: "It's great to be in touch with investors, very up close and personal. Which is different from big events with 100s of investors and SMEs." 
About the EIC Business Acceleration Services – Investor Programme 
This opportunity is brought to you by the EIC Business Acceleration Services. The EIC Business Acceleration Services – Investor Programme is connecting EIC beneficiaries with the most prominent European Business Angels, VCs, and CVCs. EIC beneficiaries can participate in monthly ePitching events or larger EIC Investor Day with the opportunity to showcase their innovations in pitching competitions and meet investors in private one-to-one meetings. To explore other opportunities to connect with investors in Europe, keep an eye on our events page.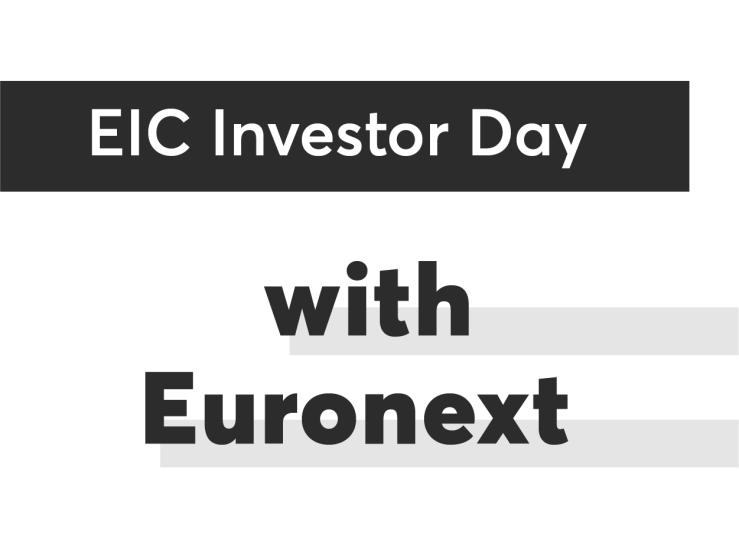 DISCLAIMER: This information is provided in the interest of knowledge sharing and should not be interpreted as the official view of the European Commission, or any other organisation.