ATLANT 3D Nanosystems, a nanotechnology company from Denmark, was founded in 2018 to enable on-demand microelectronics manufacturing on Earth and Space. In 2020, the Danish startup received a request from NASA to develop their first atomic layer 3D printing compact machine for micro and zero gravity. ATLANT 3D presented this new concept and, thanks to their "ATLANT 3D Nanofabricator 0G", secured the US Space Agency as one of their clients.
It all started with the first meeting with NASA's team. ATLANT 3D presented the idea of adapting their technology for micro and zero gravity and kicked off the preparation of a highly customised machine with unique solutions. The ATLANT 3D Nanofabricator 0G is a direct Atomic Layer Deposition (ALD) machine able to work at micro and zero gravity and deposit ALD quality films and patterns in harsh conditions. 
Dr Maksym Plakhotnyuk, CEO & founder of ATLANT 3D, describes their technology as a combination of Atomic Layer Deposition and advanced manufacturing technology. "Advanced manufacturing and 3D printing have been receiving more and more attention for in-Space applications, as they would allow versatile and simple manufacturing either on stations orbiting Earth or for in-Space exploration further in the future. We approached NASA with our technology, and they quickly found a relevant application for it within their many projects.". 
The Danish EIC-funded company realised that their new 3D printer could also have applications on Earth, creating the Nanofabricator Lite, a versatile tool for the R&D market. The compact selective area direct ALD 3D printer can efficiently serve the needs of innovators, material scientists or engineers. The reduced form factor will allow placing the machine in controlled inert environments such as a glovebox.
According to Dr Maksym Plakhotnyuk, Nanofabricator Lite presents new possibilities. "It is the first machine of its kind, able to perform direct patterning of materials one atomic layer at a time, all within a glovebox. This solution will enable Nanofabricator Lite users to perform selective materials deposition in inert environments, which is extremely useful for researching devices or materials that are sensitive to air. The reduced form factor also means that Nanofabricator Lite can contain fewer gas receptacles at a time and that its printing area and printing speed are reduced, compared to our Nanofabricators 1 or 2.".
ATLANT 3D integrated a Fast Track to Innovation and Phase 1 project from the European Innovation Council. Both grants supported the company's efforts to reach full-scale commercialisation of their high-resolution 3D printing machine.
Are you looking for an investment in the Aerospace area?
Space is a hot topic: from billionaires flying into space to the EU establishing the new EU space programme (2021 to 2027). The next EIC ePitching with Investors is focused on Aerospace and will take place on 19 October 2021 (applications are open until 3 September). Stay tuned to our events calendar and apply today to grab the opportunity to take your business to the next level.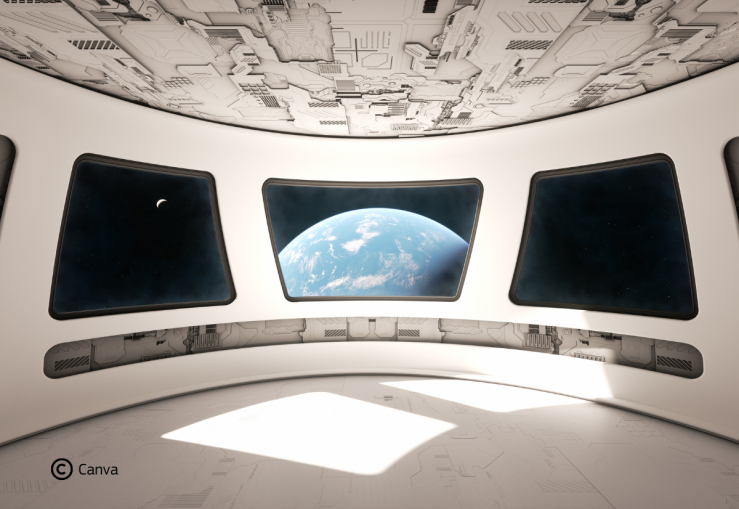 DISCLAIMER: This information is provided in the interest of knowledge sharing and should not be interpreted as the official view of the European Commission, or any other organisation.