Part of the European Innovation Council (EIC), the GHG initiative entails solidifying the phrase "climate action is a business case" and aiming to lower the carbon footprint of Europe's most innovative startups and scaleups in conjunction with Europe's largest community of innovators and researchers. This green journey also means having the chance of using a dedicated EIC GHG Tool to track, monitor and assess your carbon emissions. So, save the date: on January 26, 2022, from 10:00 to 11:00 (CET), we'll run a tool demonstration to showcase the many useful features the GHG Tool possesses that are beneficial for your business.
Applications are open until January 19, 2022 (first come, first served).
Make sure to apply here!
As the European Commission made clear its ambition to become Climate Neutral by 2050, it becomes paramount for companies operating in Europe to understand what their company carbon footprint looks like and how they can reduce it and promote their environmental commitment to their future clients. That's where the GHG Tool comes in.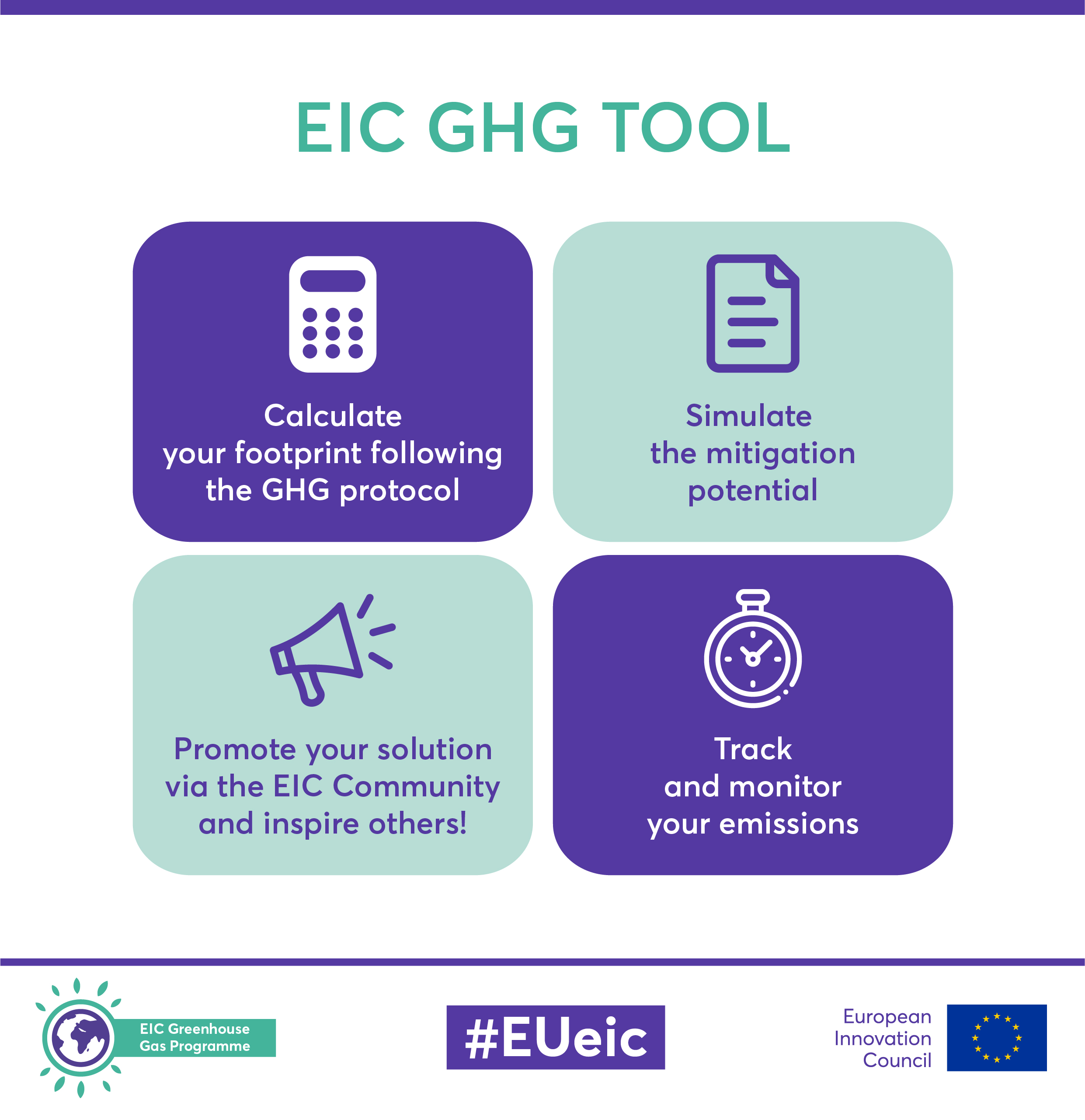 All questions are valuable, so feel free to bring them to us! Don't hesitate to register and try the tool before the demonstration - it's already available here, with a video tutorial here.
The EIC GHG programme offers EIC beneficiaries the chance to assess, track and reduce their carbon footprint. The programme entails several different aspects, including a dedicated GHG tool to help you to quantify and measure your carbon footprint, monthly thematic and sectorial webinars, and other specific resources to support you with trustworthy mitigation measures further.
So, take note: happening on January 26, 2022, from 10:00 to 11:00 (CET), this GHG Tool demonstration webinar is meant to solidify your knowledge on how the tool works, plus demonstrate the benefits it can bring to your company.
The agenda will entail a 45min presentation followed by a 15min Q&A session, and will include:
A short introduction on the importance of carbon mitigation

The benefits for European companies in calculating and reducing their carbon footprint

A live commented walkthrough of the Tool main features
Remember: With limited places, the applications are on a first-come, first-served basis. Don't wait up, and make sure to join the EIC on this journey towards a carbon-neutral Europe!
About the EIC Business Acceleration Services  
This opportunity is brought to you by the EIC Business Acceleration Services. To explore other opportunities to connect with the largest corporates in Europe, keep an eye on our events page.   
About the EIC GHG programme  
With the EIC GHG programme, part of the Business Acceleration Services, the EIC offers its beneficiaries the support and expertise needed to assess, track and efficiently reduce their carbon footprint through the use of a dedicated GHG tool, monthly webinars and further resources.
In addition, co-creation activities with corporates, industrial associations, regions in carbon transition and other EIC beneficiaries are planned. More information on the EIC GHG programme can be found here.  
Need help?  
For additional information, please refer to our helpdesk (please choose 'EIC GHG Webinar: Tool' as the subject).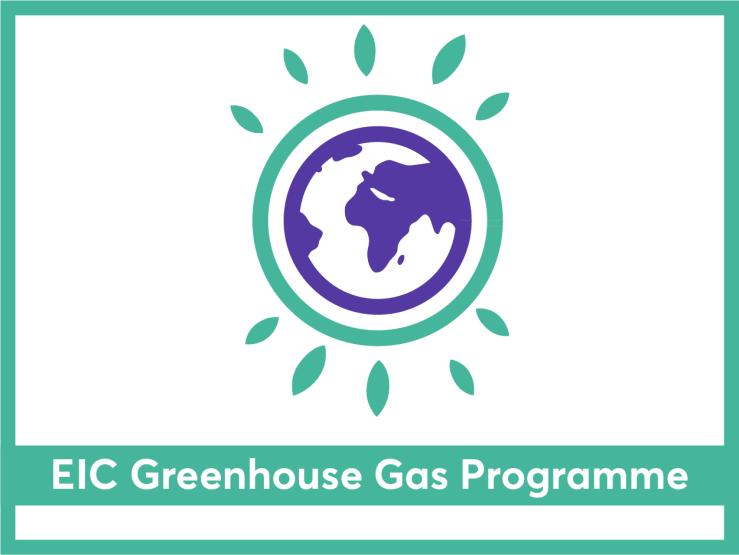 DISCLAIMER: This information is provided in the interest of knowledge sharing and should not be interpreted as the official view of the European Commission, or any other organisation.