European corporates, regions and industrial organisations are taking action to reduce their climate impacts. The European Innovation Council (EIC), within the scope of the Greenhouse Gas (GHG) Programme, offers co-creation opportunities to our EIC beneficiaries that allow them to develop key partnerships. The EIC and Goriška Region invite you to apply to our joint EIC GHG Co-creation initiative.
Submit your application until 20 May 2022.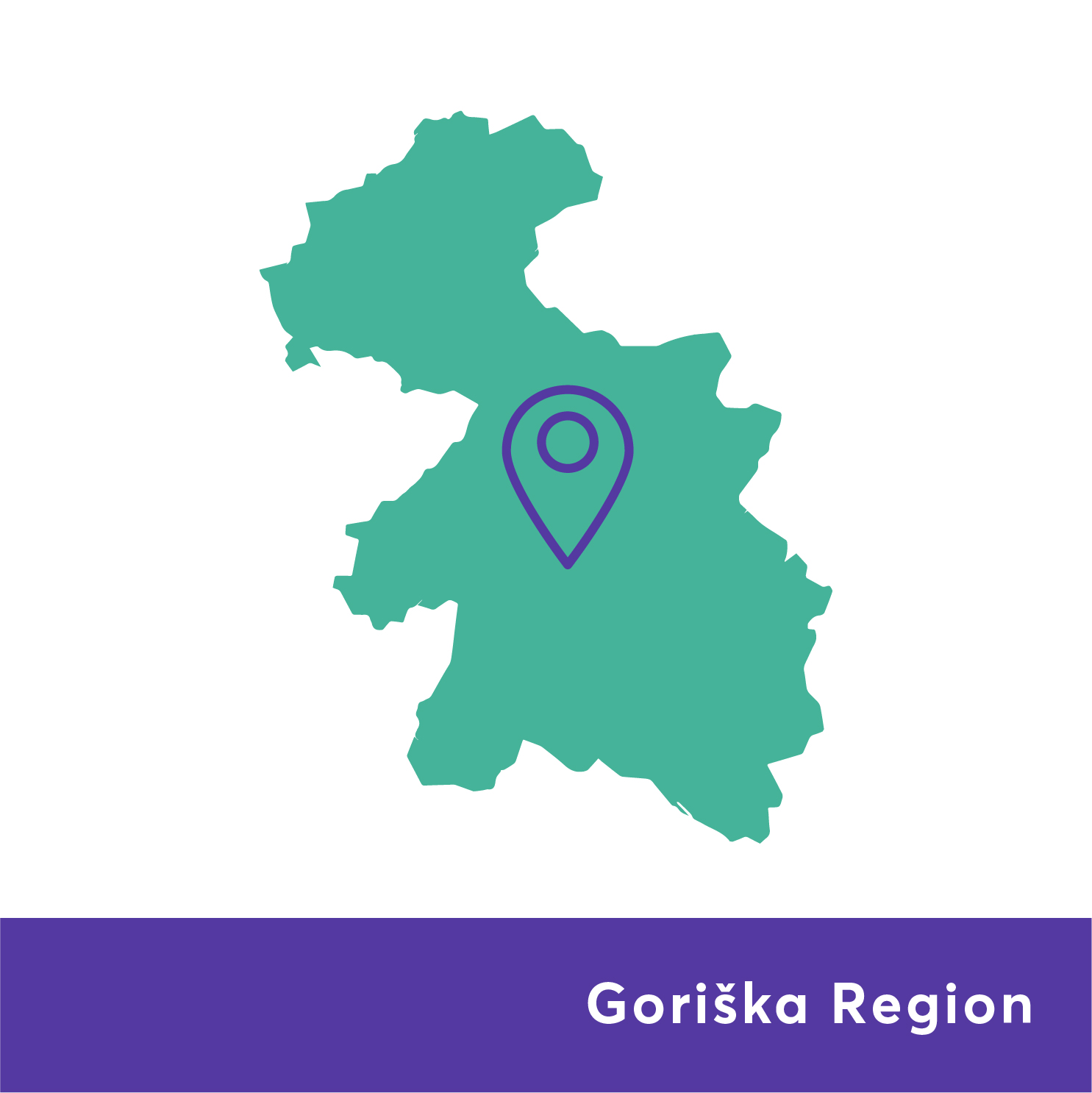 To make sustainable living a reality, the Region of Goriška – and more specifically the Regional Development Agency of ROD Ajdovščina – is looking to develop synergies with different stakeholders to support and promote its development. Located in the western part of Slovenia, it's characterised by having fertile soil, strong influences of the Mediterranean climate, rich water resources and a favourable traffic position. Thus, creating perfect conditions for the development of agriculture, industry, and entrepreneurship (high-tech innovations and green development). They aim to address pivotal matters that influence their rapid growth to prevent burdening the environment and continue working towards a greener commonplace (read about their challenges below). So, save the date: this co-creation journey with Goriška Region kicks off with an event on 21, 22 & 23 June 2022. 
Why should you join the EIC GHG Co-creation initiative? 
Explore how your solutions and capabilities can be sustainable
Network and collaborate with Goriška Region, and like-minded innovators 
Build a roadmap of market entry with Goriška Region 
Closely work with partners on solutions that can best fit the market 
Find potential partners and customers in the industry
Get access to experts from the EIC
Challenges
Goriška Region is exploring new innovative technologies that can assist with their green transition journey. More specifically, they are looking for solutions for the following matters: 
Challenge 1 – Alternative solutions for sludge treatment
The existing treatment plant is reaching its maximum capacity, so they are looking for solutions to ensure that the sludge that comes to the treatment plant has already been cleaned beforehand. After secondary filtration on the treatment plant, they encountered the problem of the resulting biological sludge. They are looking for solutions that address:
Pre-filtration at the specific site where the increased amount of sludge is produced and/or at the location of the largest "pollutants" (Industrial area; biopharmaceutical and food production) so that the sludge is already fairly purified/processed before the point of entry to the wastewater treatment plant in Ajdovščina.
An alternative to incineration of biological sludge from municipal wastewater treatment plants. This should help avoid overreaching the capacity of the plant.
Challenge 2 – Solution for circular economy of mixed construction waste
Due to the increasing economic growth, the municipality of Ajdovščina is expanding extremely rapidly, producing large amounts of construction & demolition waste. Waste such as mixed construction waste, concrete, soil, brick, etc., ends up untreated in a landfill of non-hazardous waste. The challenge they would like to address is the circular economy of construction waste. They are looking for solutions to:
Separate mixed construction waste
Recycle mixed/separated construction waste
Reuse mixed/separated construction waste
Challenge 3 – Low-impact development solutions for urban flood and rainwater management
The combined sewer system that runs in urbanised areas cannot be increased dimensionally/cost-efficiently. Due to the surface area and urbanisation, the catch-up area of meteoric waters is increasing. The challenge is to prevent and reduce the impact of flooding and the discharge of meteoric waters during extreme precipitations. They are looking for solutions:
That are low-impact to implement, for example in Slejkoti-Bizjaki, that can involve:

Rainwater harvesting and reuse systems for buildings/houses
Bioretention solutions
Green roofs
Constructed wetlands, and/or others
Challenge 4 – Innovative wind energy harvesting solutions for strong and inconstant wind conditions
A high share of the Goriška region is subject to a strong seasonal and inconstant wind called "burja", whose gusts can exceed 200 km/h. The main obstacle to the exploitation of wind energy is the environmental aspect - which prohibits the setting of conventional large wind farms. The challenge is to exploit wind potential in an environmental-friendly frame. They are looking for an alternative solution for:
Classic wind farms to exploit wind power (that is strong and inconstant)
Challenge 5 – Energy-neutral and environmentally–friendly irrigation system
The municipality of Ajdovščina is in the first phase of planning a large irrigation system (2,500 ha). The irrigation water will be stored in the accumulating lake Vogršček nearby, which lies at a lower altitude than most of the irrigation fields. They would like to find a cost-efficient solution to overcome the difference in altitude and make the irrigation system energy-neutral and environmental-friendly. They are looking for a solution that is:
Energy-neutral and cost-efficient to address the irrigation system matter, and use the accumulating water in lake Vogršček for irrigation of the agricultural fields in Vipava Valley
Your co-creation journey
The EIC GHG Co-creation with Goriška Region is an entirely virtual service following the journey below. 

Applications 
To apply to the EIC GHG Co-creation with Goriška Region, you are invited to fill out the application form available here by 20 May 2022.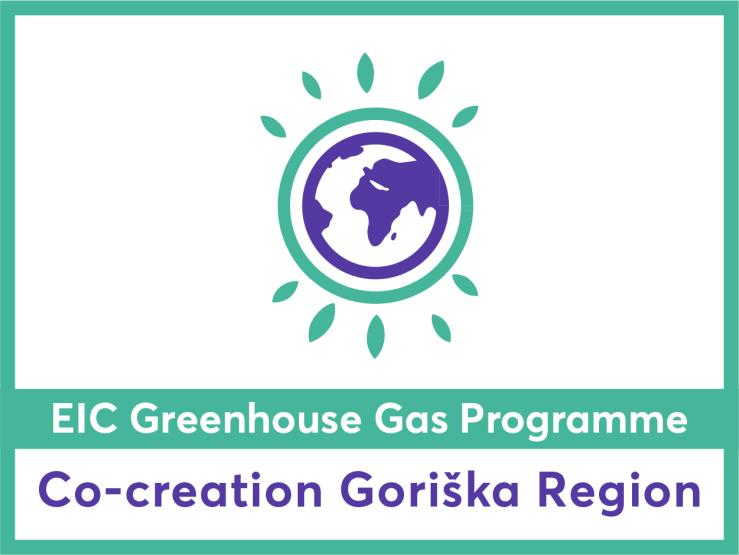 DISCLAIMER: This information is provided in the interest of knowledge sharing and should not be interpreted as the official view of the European Commission, or any other organisation.