On 4th March 2021, the "Research Meets Industry" event will bring together the best European researchers and spinoffs working on future technologies in the Energy and Environment field. 14 exciting Future and Emerging Technology/EIC Pathfinder projects funded by the European Commission will present breakthrough innovations in Energy Storage and Conversion, Solar Fuel and Energy Harvesting to corporates, companies, and VCs. If you are a company or VC working in Energy, Chemistry, Battery and automotive, this is the right platform for you. Don't miss the call and register here!
The event is the right occasion for innovative businesses to discover technology that might disrupt the energy industry and build future cooperation. It offers an exclusive opportunity for both business and the science community to meet and start conversations in order to boost their innovation potential.
Corporates, companies and researchers will furthermore have the chance to meet the new EIC Programme Managers, in charge of defining the new EIC challenges in Energy and Environment and understand which cooperation and funding opportunities within the European Commission are open for consortia of science and business. Participation in the event is open to anyone interested in the topic, and it is free of charge.
You can check the full program and register via this link: Research Meets Industry – 4th March, 2021. 
The event is organized by the FET BRIEFING project funded by the European Commission. FET BRIEFING's mission is to bridge the FET innovation gap by bringing business, stakeholders, and researchers together to explore the innovation potential of their research.
For any questions, please contact info@fetbriefing.eu.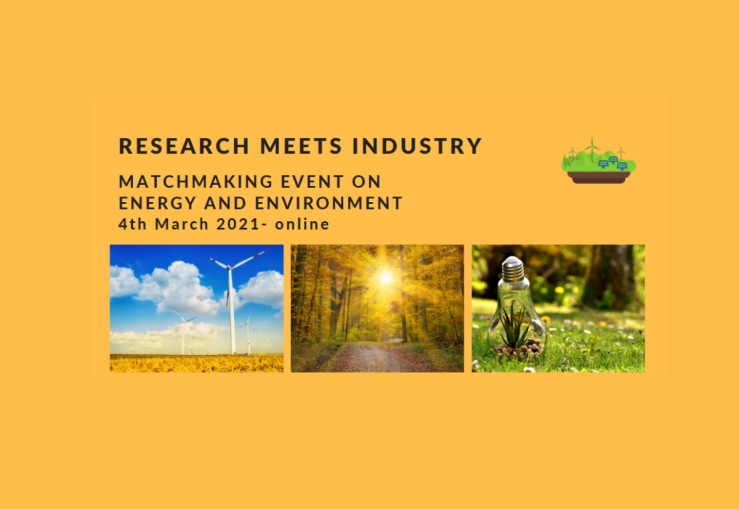 DISCLAIMER: This information is provided in the interest of knowledge sharing and should not be interpreted as the official view of the European Commission, or any other organisation.