The pandemic made it crystal clear. Ventilation is key to make workplaces safer. Amid the Coronavirus outbreak, air cleaners and filtration became part of the plan to reduce the potential for airborne transmission of COVID-19 and started changing the future of public spaces. To help industries clean up their workplaces, the tech company Is CLEAN AIR Italia took their water-based air-purifying IoT system to new markets, and the innovation is now reducing air contaminants by more than 90% in multiple environments. As its name suggests, the EIC company is helping various sectors to clear the air with a unique and sustainable filterless air pollution abatement system. Discover their Green Innovation in the EIC Community. 
Over recent years, air pollution started to be recognized as an environmental issue and a problem affecting health and well-being. Can you please tell us how APA is unique and disruptive to address this environmental challenge? 
We can abate particles and chemicals simultaneously; both airborne particle matters, several times smaller than virus size, chemical/gaseous pollutants (CO, VOC, SOx, NOx) and even heavy metals with a single technology. Independent tests and third-party validations have proven that our APA technology can also sequester/absorb up to 20% CO2 present in the air while removing other pollutants, all using simple water. Specifically, our APA devices for industrial and urban applications have been designed to work with low resource/energy consumptions and use as much as possible recyclable materials (like steel and aluminium). The main component to abate pollution is simple WATER, 100% natural and reusable. We are also improving both the industrialization processes and the components and materials of each APA system, multi-shapes, and multi-functions/multi-purposes. APA technology is very different from the others because is versatile and competitor technologies mainly rely on filters, which are very carbon-intensive and more expensive to run, and have strong limits in terms of scalability and flexibility. Our APA technology uses reusable water that has been certified to be comparable to rainfall water after its use. Hence, it can be managed and disposed into the normal sewage in many applications. 
Your technology became particularly important during the pandemic since your water-based air-purifying IoT system can reduce air contaminants by more than 90%. Did COVID already change your revenue and approach? 
Before COVID, our main customers were industrial and large businesses dealing with high pollution levels both at source and in large indoor spaces. We also performed special projects and initiatives in urban areas and made test at plants and experimentations in transportation hubs. The pandemic has allowed us to re-think beyond the air pollution abatement and re-design our business model, priorities, and mindset to develop new and additional business lines. IsCleanAir has been able to seize new opportunities and solutions thanks to the versatility of APA enabling the detection of contamination risks, through sampling its water, in all the application spaces, including the virus detection of COVID-19 itself. Having received certification as medical device ,  we want to support detection of virus spread and reduce the risk of infections from industrial areas to urban spaces, from offices to buildings and working sites.

With the multinational giant Eni Gas & Luce, one of the largest companies worldwide, we have just launched an important co-investment project to create new solutions to ensure the extensive sanitization of workspaces. We are also involved in different initiatives with other large corporates, research entities and Universities to develop new implementations in multiple and varied environments. 
Another main advantage of APA is that it uses 7–10 times less electricity than conventional filter-based systems, supporting more sustainable management. What is your main objective in terms of the environment? Are you also trying to be a green company with a green business model and products? 
So far, we have run many deployments and APA applications (>150) and have many others in the pipeline. The water we use is safe and certified to be discharged in the sewage system as rainfall water, even after months of operation. We make APA devices from recyclable material in compliance with Circular Economy and Environmental, Social, and Corporate Governance (ESG) principles, and we were recently awarded the Solar Impulse Global Award. Our goal is to become a global leader in ambient air cleaning and pollution reduction, acting at the service of human's health, companies and governments and the environment, following the circular economy and the ESG principles.                    
In what way has IsCleanAir benefited from the EIC pilot funding?
The EIC funding has enabled IsCleanAir to accelerate some programmes, receive validations, provided training and financial support, generated new patents and know-how, strengthen our network, experiences and aspirations to serve better the customers and develop new business models. Thanks to the EIC pilot, IsCleanAir has clearly understood the great opportunity to define its "go-to-market strategy". Further, under the Green Deal and GHG Programme, now we have new and substantial opportunities to cooperate even with large companies and public authorities. 
What advice can you give to people who are currently playing with the idea of starting a green innovation and becoming entrepreneurs?
The «costs of inaction» and the financial impacts are enormous and often linked to the poor air quality in our cities and workplaces. We need new integrated and multidisciplinary enabling technologies, to fight against climate change, at the service of people's health and the environment. We trust that many other businesses and companies can also take this step and move with us in co-developments and co-creations. We believe that we can finally develop jointly new solutions to mitigate and repair the wrong actions of the past decades with unity.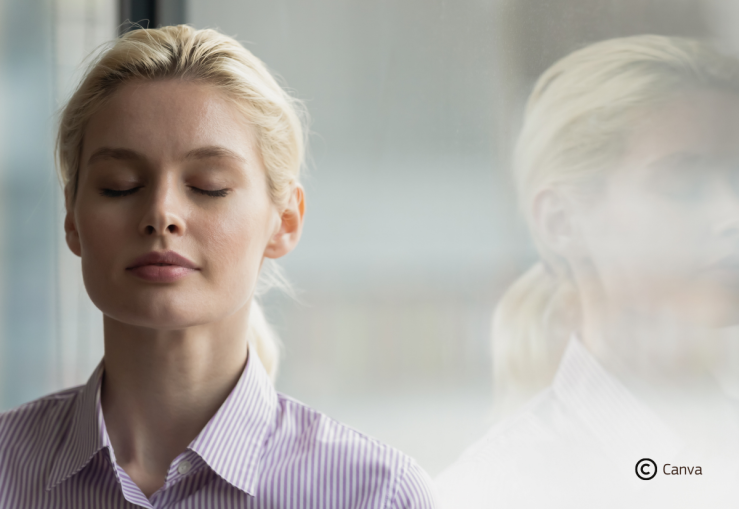 DISCLAIMER: This information is provided in the interest of knowledge sharing and should not be interpreted as the official view of the European Commission, or any other organisation.