The European Innovation Council (EIC) joins forces with Plug and Play, the world's largest startup accelerator and innovation platform, to extend an extraordinary opportunity exclusively to EIC awardees (SMEs and startups) to immerse in the US ecosystem through the soft landing Program. This unique program will include a 1-week acceleration week (from the 4th to the 8th of December 2023) at Plug and Play headquarters in Silicon Valley and San Francisco, the heart of innovation.
The EIC in collaboration with Plug and Play will unlock the doors to the American market through a curated program that combines expertise, connections, and experience. Guided by renowned professionals, the selected EIC awardees will take part in a transformative experience that will include engaging workshops, mentorship sessions, networking events, participation in Plug and Play's prestigious Winter Summit, as well as immersive visits to tech giants like Google, Nvidia, Autodesk, Meta and more, and an unwavering focus on cleantech innovation, the core of our program.
Plug and Play, with a network of 70,000 startups, 500+ world-leading corporations, and hundreds of venture capital firms, universities, and government agencies across the globe, will be your US market gateway.
Applications are open until 24 September 2023
What is in for you?
The selected EIC SMEs and startups, to attend the Soft Landing in Silicon Valley this winter, will get access to high-level mentoring sessions for holistic growth, tailored workshops that refine their US market approach, and expert guidance that will pave their path to success.
Furthermore, the experience in Silicon Valley will allow them to attend Plug and Play's Winter Summit, a hub for innovation; connect directly with potential investors, fueling their expansion; and navigate lucrative possibilities for commercial agreements and partnerships. They will also gain access to bespoke business services, including pitching; and expert mentoring services to elevate their impact.
Cost Responsibility
Please note that selected EIC Awardees will be responsible for covering their own trip and accommodation expenses for the duration of the program. Nevertheless, the EIC and Plug and Play will facilitate these services for them and assist in any possible way.
Criteria for application
The EIC US Soft Landing with Plug and Play is looking for SMEs and startups from the EIC Community who have a special focus on the cleantech sector.
Please consider that a maximum of two representatives from each of the chosen EIC awardees will engage in the program, with the optimal composition being one C-level executive and one focused on sales or business development.
Application process
Complete the application form, and answer all the questions meticulously.
Your application will be evaluated based on the following criteria:
Your plan to enter the US market.

The expected impact of your participation in the US Soft Landing.

The fit of your innovative products and services with the US market needs.

Your commitment of financial and human resources for participation in the US Soft Landing.
Experts will evaluate applications.
The selection outcome will be communicated in the beginning of October.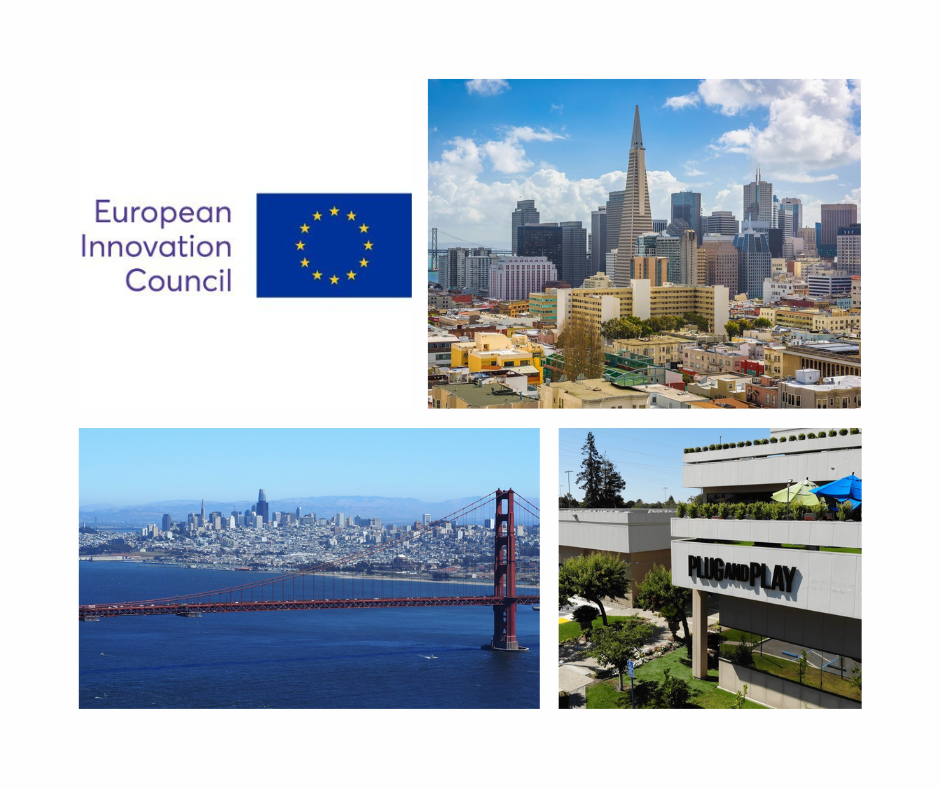 --
About the EIC US Soft Landing with Plug and Play
Experience the convergence of innovation ecosystems. This program represents an unparalleled opportunity for EIC beneficiaries to leap forward in the US market. Embrace the transformative potential, unlock doors, and redefine your global journey.
For inquiries, connect through the EIC Community Helpdesk or reach out to government@pnptc.com.
Mark your calendars, seize the moment, and journey with us to Silicon Valley from December 4th to 8th, 2023.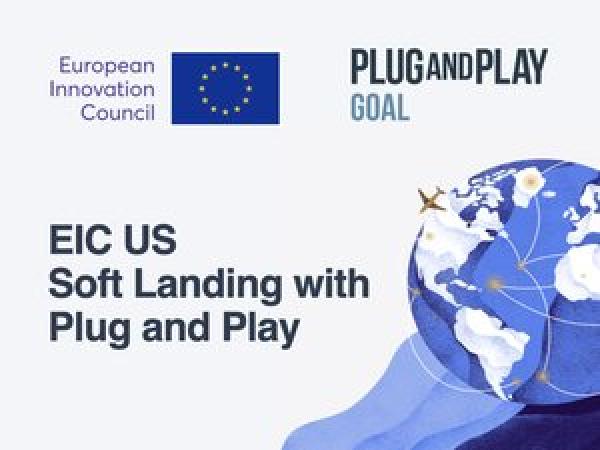 DISCLAIMER: This information is provided in the interest of knowledge sharing and should not be interpreted as the official view of the European Commission, or any other organisation.