On 29 September 2021, the European Innovation Council (EIC) and its Greenhouse Gas initiative offered a webinar on Green Electricity meant to shed a more in-depth view on the most important aspects and benefits of green electricity and how it's affecting the planet positively. With the mission to lower the carbon footprint of Europe's most innovative startups and scaleups, the online participants had the opportunity to hear first-hand about the state of things. 
The session began with welcoming remarks from Bence Börcsök (Project Coordinator at the EIC) who reiterated the enthusiasm with this initiative: "Europe and the European Commission are taking the Green Deal very seriously, and we have ambitious targets namely to achieve carbon neutrality across Europe by 2050". Knowing this is an arduous task to achieve just now because new technologies and innovations are needed, he added that "the EIC is one of the most important parts of this green transition".
With this mindset, the EIC started the GHG programme, and more specifically, this Green Electricity webinar to help beneficiaries transition to that much-desired carbon neutrality. Divided into two main parts, the first one to help reduce the carbon footprint (with the assistance of this webinar on advising how to use green electricity or other tricks that could potentially cut your emissions), and a carbon footprint online tool that helps to access emissions (which can be filled out with your designated data and estimate the carbon footprint of your company and commit to reduction measures that will aid you in this quest). "Because we believe that becoming a greener company isn't just good for the environment, but for your company as well", Bence Börcsök added. 
It's no secret that customers and regulators pose a burden on companies that aren't low carbon ones, therefore this initiative is meant to prepare them for that and the future. This brings us to the second part of this initiative. That is bringing other beneficiaries and business partners (corporates, industry associates and regions in green transitions) together and offer solutions that will not only benefit them but the wider society too. 
This specific webinar revolved around matters concerning: 
Introduction & Context 
Renewable energy milestones 
Reaching 20% of energy from renewable sources in 2020 

GHG emissions related to energy supply and its specificities in different countries 

Case study: Belgium 
Business case & Global initiatives 
Renewable energy = zero CO2? 
Case study: PV panel 

Location-based vs Market-based 

Example of Renewable Energy journey 
How to start your renewable energy journey 
Green tariffs & Unbundled EACs 
Specific case of "EU EACs" (such as EECS – European Energy Certificate System) 

What is an EAC+? 

What is a Corporate PPA? 
For a more detailed view about these topics related to green electricity, please click on the following link for the recording of the event:
Are you interested in more key initiatives for success when it comes to saving the planet? More EIC GHG webinars will take place on several matters of importance to support beneficiaries becoming carbon neutral. Open calls for webinars related to the Energy Sector and Science Based Targets are still open, and other ones concerning Carbon Neutrality and Electric & Hybrid Vehicles will come next. Keep a close eye on our events calendar and the EIC Community Platform for upcoming events.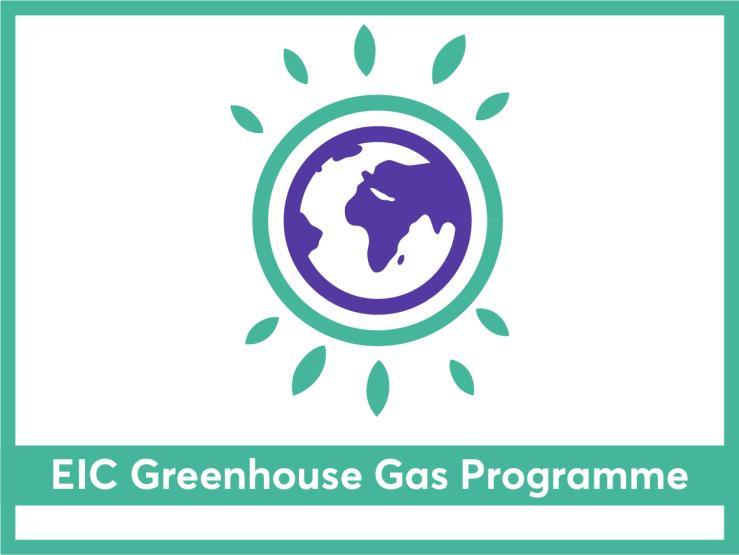 DISCLAIMER: This information is provided in the interest of knowledge sharing and should not be interpreted as the official view of the European Commission, or any other organisation.