More and more companies are implementing carbon reduction measures, products and innovations, but taking that step to go green can require a lot of work and effort. With the EIC Greenhouse Gas Programme, the EIC wants to further stimulate and support companies to reduce their carbon footprint. For those that still need a gentle nudge in the right direction, we gathered several inspiring EIC companies for you, innovators that are taking the motto "climate action is a business case" to the next level. In this week's edition, we meet with EP Tender, a French company whose goal is to contribute positively to the environment by manufacturing compact energy modules for electric vehicles.
Is charging your electric vehicle (EV) on the go something that interests you? EP Tender is your ally for that – not to mention tame any EV range anxiety you might have. 
Despite being a sector already facing considerable challenges, once the Covid-19 pandemic started in 2020, the automotive sector suffered an unprecedented recession. With a growing need to redirect the industry towards a 'greener' path, to reduce the usage of fossil fuels and greenhouse gas emissions, the company has developed a faster-charging energy model or power bank (a Tender) that's meant to significantly increase your car range (+/- 300km) when it comes to long distance.
Jean-Baptiste Segard, CEO of EP Tender, explained that "it seems unlikely that a sustainable optimum would lie in a very poor use of batteries, natural resources and infrastructure, with a carbon footprint that is too high and costs that are unsustainable for the community, when most motorway journeys are only occasional. A large battery in a car has a utilisation rate of 0.5% (10% of 5%), whereas it is 90% in a Tender. A ratio of 1 to 180 on an expensive, high-impact asset creates a natural slope that will eventually become a given". He continued, reinforcing that "it's necessary to shake up the system a bit to give it a chance to explore other possible optimums that may turn out to be better. This could be a relevant role for the EIC, especially at the stage of a market that's still searching for itself and where we know that there are major uncertainties, including the business model of charging on motorways and the extent of future battery progress. Everyone is on the same track of stationary charging. But from time to time, opportunities must be created outside the sheep-like consensus to win the race".
With that in mind, EP Tender plans to put smart compact trailers with an onboard battery available for rent near the designated rental points (such as carpooling car parks or motorway service areas). The Tender automatically couples with the car and is self-steering when backing, providing a seamless user experience. Moreover, when parked at the rental points, the clustered Tenders form a virtual power plant that provides storage services to the electrical grid. And, when used as generators or chargers, they become a zero-emission mobile power source that can be deployed wherever needed. 
In the European case, a small battery combined with the EP Tender solution saves about 600 kg of CO2/year/vehicle when compared to a large EV battery. Compared to a petrol car it's 1.4t CO2/year/vehicle, making it rather significant. What does this solution represent for the climate? A saving of 20 MtCO2 per year compared to a large EV battery scenario and 50 MtCO2 compared to an Internal Combustion Engine (ICE) car scenario. Assuming this solution achieves a 7.5% market share worldwide, it represents 70 MtCO2 and 120 MtCO2 savings per year. 
The environment will thank you, and so will you.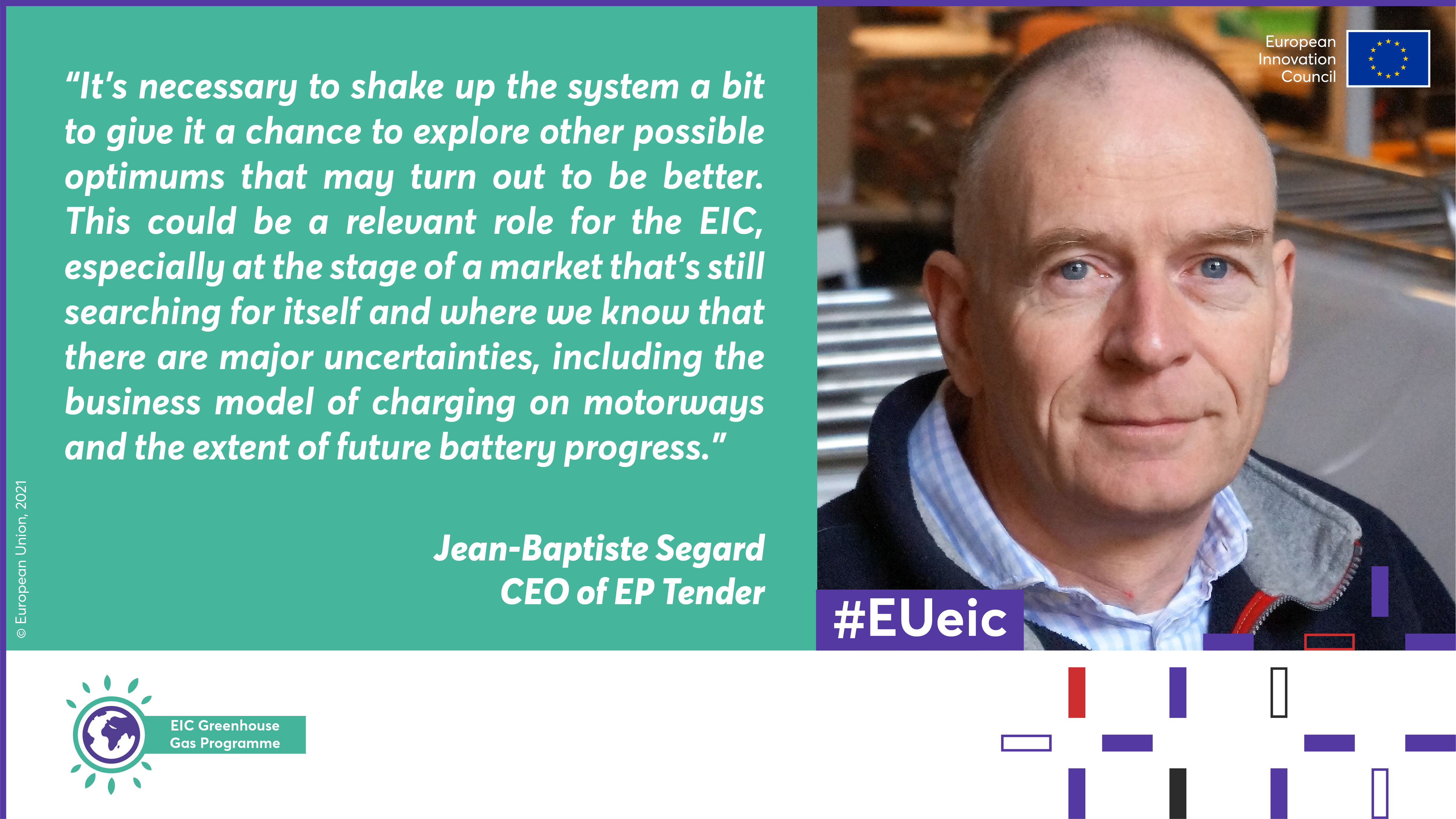 About the EIC GHG programme  
With the EIC GHG programme, part of the Business Acceleration Services, the EIC offers its beneficiaries the support and expertise needed to assess, track and efficiently reduce their carbon footprint through the use of a dedicated GHG tool, monthly webinars and further support services.  
In addition, co-creation activities with corporates, industrial associations, regions in carbon transition and other SMEs are currently ongoing. Applications for the EIC Greenhouse Gas Webinar: Green Electricity and Neste are still open! More information on the EIC GHG programme can be found here.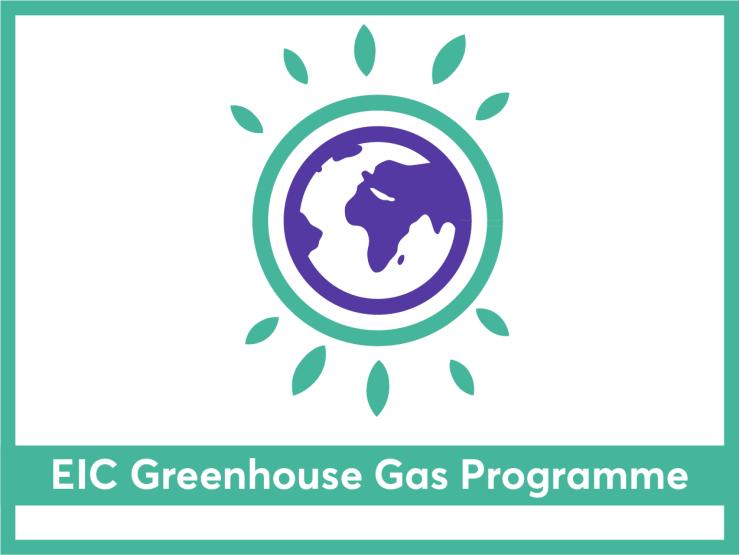 DISCLAIMER: This information is provided in the interest of knowledge sharing and should not be interpreted as the official view of the European Commission, or any other organisation.