Open Call – EIC GHG Co-creation with Helsinki-Uusimaa Region: Bring in your innovative solution!
As part of the Greenhouse Gas (GHG) Programme, the European Innovation Council (EIC) wishes to invite EIC-funded beneficiaries to apply to our joint EIC GHG Co-creation initiative with the Helsinki-Uusimaa Region. To positively enable co-creation opportunities, the EIC aims to promote innovative collaborations to drive progress and achieve mutual goals while developing key partnerships.
Submit your application until 20 May 2022.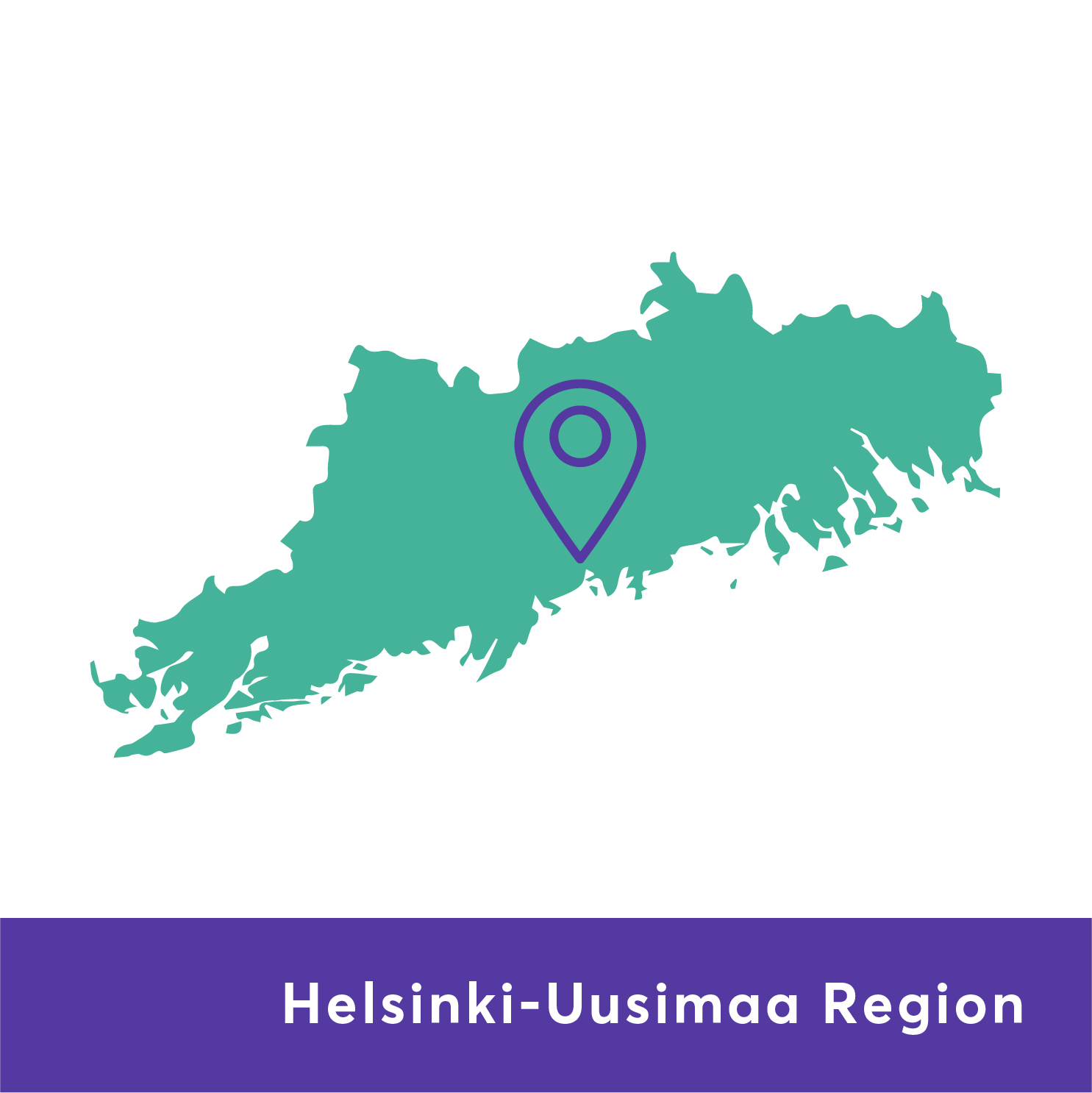 Being one of the fastest-growing areas in Europe, Helsinki-Uusimaa is the driving force of Finland's economy. The region has set the objective to be carbon neutral by 2030 supported by the ambitious innovation strategy and R&D expenditure target of 5% of the GDP.
Helsinki-Uusimaa has been selected European Entrepreneurial Region 2021-2022 projecting their green journey by creating an ideal environment for the sustainability-driven new generation of entrepreneurs (more about their challenges below). This co-creation journey with Helsinki-Uusimaa kicks off with an event on 21, 22 & 23 June 2022. Keep reading to find more information about the co-creation process and timeline.
Why should you join the EIC GHG Co-creation initiative? 
Explore how your solutions and capabilities can be sustainable
Network and collaborate with Helsinki-Uusimaa Region, and like-minded innovators 
Build a roadmap of market entry with Helsinki-Uusimaa Region 
Closely work with partners on solutions that can best fit the market 
Find potential partners and customers in the industry
Get access to experts from the EIC
Challenges
Helsinki-Uusimaa Region is interested in innovative technologies that can further cement their journey towards sustainability. More specifically, they are looking for solutions for the following areas:
Challenge 1 – Dynamic traffic management to reduce air pollution
Traffic counting is typically done only at certain points around the city and at traffic lights. In addition to the lack of more detailed coverage in the area, the information often lacks detail in terms of types of vehicles, speeds, stoppages etc. At the same time, traffic management and traffic light control can be limited to small areas and green wave sections. They are looking for innovative traffic management solutions, which should consider the following aspects:
Real-time traffic data production needs new easily scalable and cost-effective methods (as opposed to extensive sensor installations in the infrastructure), including cycling, walking and other modes.
Traffic management needs dynamic and adaptive tools for adjusting priorities based on emissions, different modes, etc.
New methods for analysing traffic, taking into account different factors are needed to simulate and recommend measures fitting specific contexts (e.g., low emission zones, soft measures and their impact for modal and behaviour change as well as use of urban space and accessibility of businesses).
Challenge 2 – Heavy Goods Vehicles electric conversion
Emissions from traffic must be decreased. In the urban context, the share of HGVs and different kinds of utility vehicles in producing local emissions is relatively high. At the national level, there were 9 registered heavy E-vehicles in use in Finland at the beginning of the year 2022. The City of Helsinki internal logistics and utility works (STARA) is looking for solutions to:
Retrofit existing 2 to 15-years-old vehicles (trucks, lorries), i.e., converting combustion engines to electric. The solutions should consider also further sub-challenges i.e., electric drive replacement, structural issues, charging aspects.
Challenge 3 – Circular economy solutions for recyclable waste
Sub-challenge 3.1 – Efficient and automated municipal waste sorting technologies
Forum Virium Helsinki with Circular Economy related stakeholders are looking for innovative solutions to develop more efficient and automated sorting technologies through AI/robotics/industrial automation. They are looking for scalable technology solutions, that would provide more lean and cost-efficient ways to enable machine-based material identification and efficient recycling/reuse of CEAP-listed materials (textiles, plastics, electronics). The solutions could consider one or more of the following aspects:
Cutting human workload
Identifying different materials to determine how they are recycled/reused (with AI and machine vision etc.)
Improving routine-based sorting processes (robotics etc.)
Providing more accessible circular economy guidance to both citizens and companies (service robotics, platforms etc.)
Improving energy efficiency of production and supply chain processes
Sub-challenge 3.2 – Market place for circular economy
Forum Virium Helsinki with Circular Economy related stakeholders are looking for innovative solutions to create new economic incentives in the "best practices" of circular economy (consumers, private/public sector). Technology solutions could consider:
Platforms that enable marketplaces or sharing economies for certain materials that lack accessibility and/or have low utilization
Blockchain-based ecosystems that enable exchange of value and clear incentives to all parties in promoting circular economy
Sub-challenge 3.3 – Value chain transparency and traceability
Forum Virium Helsinki with Circular Economy related stakeholders are looking for innovative solutions to improve transparency and traceability of material lifecycles throughout value and supply chains using technological solutions e.g., blockchain.
Your co-creation journey
The EIC GHG Co-creation with Helsinki-Uusimaa Region is an entirely virtual service following the journey below. 
Applications 
To apply to the EIC GHG Co-creation with Helsinki-Uusimaa Region, you are invited to fill out the application form available here by 20 May 2022.
DISCLAIMER: This information is provided in the interest of knowledge sharing and should not be interpreted as the official view of the European Commission, or any other organisation.