Celebrated annually on 5 June, the World Environment Day intends to bring attention to the need for preservation and recovery of our natural ecosystems. This year the theme is "Only One Earth", with focus on "Living Sustainably in Harmony with Nature". To achieve this premise, we should all contribute as citizens, but the change and efforts should be pushed forward by the industry as well. The EIC is no stranger to this topic, and several projects have been funded with the objective of providing new and ground-breaking solutions that can be applied to different types of industries in order to reduce, and even eliminate, their negative impact on the environment. Have a look at 4 EIC-funded projects that are working on different sustainable solutions to make our living more in-tune with nature. 
Paptic: a green alternative to plastics
Plastic is a great threat to the sustainability of our environment. Many alternatives to the use of plastics are already being developed, but not all of them prove to be successful. To gives us hope in this quest for greener alternatives, Paptic offers an innovative solution that combines the renewability of paper with the resource efficiency and functionality of plastics. This EIC-funded company created a patented next-generation material that is bio-based, recyclable, reusable and biodegradable.
Paptic's product is based on wood fibre and can be safely used in numerous packaging applications for everyday operations. At the moment, the Finish company is already using its material in a series of different items, such as bags and pouches, product packaging, food packaging, among others. The company is committed to reducing their environmental footprint through an active and responsible approach to the design and manufacture of their products.
Hanna Kalliomäki, Chief Sustainability Officer at Paptic, shared the company's vision with us: "We see it is utmost important to limit using fossil plastic in packaging in order to halt plastic pollution and fossil raw material use. On the contrary, we embrace sustainable use of renewable, valuable wood and safeguarding nature values and biodiversity. Paptic materials are easy to take into use with current packaging lines, and therefore it is a marvellously easy solution for making the change from fossils to renewables.". For World Environmental Day, Hanna Kalliomäki told us: "Our message for this year is that public awareness of fossil plastics' versatile problematic and systemic issues must be still raised. Even if awareness for plastic pollution already exists to certain extend, the issue must be understood much more comprehensively in near future among decision-makers, societies and companies.". 
Syntoil: recycling tyres to decrease use of fossil fuels and carbon dioxide emission
Rubber tyres production leads to a very high consumption of fossil fuels, generates waste and harmful emissions, and only a small fraction of used tyres is recycled. Still, their manufacturing is very important in the context of the European economy. To address this environmental issue, Syntoil's EIC-funded project is proposing a more sustainable solution through the use of a continuous pyrolysis process that limits the usage of fossil fuels and minimises waste and carbon dioxide emissions. 
Syntoil's innovation focusses on the main products of pyrolysis by developing a unique method that recovers carbon black from the char and that could replace traditional carbon black in tyre production and potentially other applications. The company has developed a working limited-scale prototype showing how to minimize the emission of air pollutants, decrease the amount of necessary human labour in harmful environment, improve scalability and increase financial efficiency of the entire process. 
FuturoLEAF: mimicking nature to produce sustainable chemicals
With the development of modern biotechnology, algal micro-organisms have shown strong potential as productive photosynthetic 'cell factories', especially important as a source of cheap renewable energy and chemicals. Aiming to support in the capture of CO2 and production of solar-driven biofuels and chemicals, the EIC-funded FuturoLEAF project is combining the concept of a functional architecture from nanocellulose building blocks with the anatomy and functions designed on the principles of plant leaf anatomy to create a new algal-based biocatalyst technology.
The FuturoLEAF technology draws inspiration from the green leaf structure and function, which is nature's solution for production of energy from CO2 and sunlight. By designing layers with varying density and porosity, which allow gas exchange, water and nutrient transport, and support cell fitness and viability, the project is looking to make the photosynthetic cell factory concept economically feasible by the continuous production of chemicals and lowered energy and water consumption. FuturoLEAF is led by project coordinator VTT (Technical Research Centre of Finland) and counts with six other partners from Austria, Finland, France and Germany.
LICROX: converting sunlight to chemical energy 
Photoelectrochemical cells (PECs) that mimic photosynthesis are direct systems for converting sunlight to stored chemical energy. The EIC-funded LICROX project is working to leverage the potential of this natural process by implementing a new PEC that incorporates three complementary light-absorbing elements driving water oxidation and CO2 reduction. 
The project's approach is aligned with a circular economy concept, taking waste CO2 streams and converting them to useful products aiming for a closed carbon cycle with zero net emissions. In addition, the project aims to use abundant and cheap materials for the device construction. Overall, the research efforts will contribute to new technologies' development for sustainable energy production and storage, offering alternatives to fossil fuels. LICROX will continue researching until the end of August 2023, with the participation of seven partners from Denmark, Germany, Italy, Spain, and Switzerland, and under the coordination of Institut Català d'Investigació Química (ICIQ). 
When talking with LICROX project representative, Laura Villar, we heard more about the project's expected impact: "Global warming is becoming an increasingly important issue on the political and public agenda and is heavily linked to developments in science and technology. Research and innovation actions are key for taking care of the environment and develop a greener future for all and LICROX technology will contribute to replace the finite supply of fossil fuels and reduce global warming and climate change.".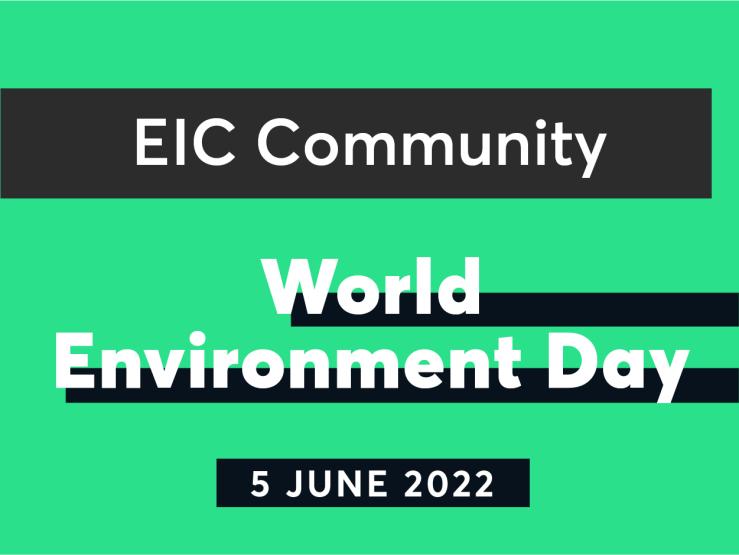 DISCLAIMER: This information is provided in the interest of knowledge sharing and should not be interpreted as the official view of the European Commission, or any other organisation.