"Invest in our planet" is the motto for this year's World Earth Day. It is a critical time to act upon the climate crisis and to support initiatives that intend to help creating a more green and prosperous future. To inspire our community in taking active part in this global mission, we are presenting the achievements of 3 recently funded EIC projects. These companies and consortiums are innovating in different sustainability fields: creating greener agriculture processes, helping to build cities in a more environmental-friendly way, and developing technologies to capture CO2. Read more and get to know these innovators guiding us on a green journey!
Fyteko: creating a bio-based input economy for agriculture
Crop stress is expected to become one of the most significant challenges for the world's farmers as climate change affects our planet. The EIC-funded Fyteko is developing innovative solutions to the common problems and threats facing global crop production. This agri-tech company focuses on the creation of a bio-based input economy for agriculture. Fyteko uses original research to identify and emulate solutions that already exist in nature, leading to the production of a new generation of advanced crop biostimulants, to increase and optimise crop yields worldwide.
When talking with Benedicte O'Sullivan, Chief Operating Officer of Fyteko, we understood more about this Belgian company's green purpose: "Fyteko supports the transition towards a bio-based agricultural input economy, where fuels, chemicals, power and materials all derive from biological origins. Its mantra of 'What would nature do?" supports the proposition that plants have long been recognised as the best chemists on Earth.". 
"Farmers across the world will need to change and adapt their practices to counter and mitigate the effects of climate change on agriculture. Here is where Fyteko believes that bio-based products can contribute to agricultural resilience and agility, by providing farmers with the means to reduce their reliance on GHG-emitting inputs and practices, while helping them to adapt to producing crops in a warmer and less predictable climate.", concluded Benedicte about the sustainable solutions Fyteko has to offer, making them a disruptive player in the agriculture sector.
Nomoko: innovative spatial solutions to improve cities' environments
Why not use the current advanced means in technology to better know the Earth? Either globally or locally, digital maps of the world are in need of much higher accuracy and reliability in applications that need to recreate real conditions, as closely as possible. Nomoko aims to cover this gap by making the physical world machine-readable and allowing clients to build solutions based on reality.
Based on a digital ultra-accurate 3D model of the Earth, the Swiss EIC-funded company offers a platform with dynamic interaction with the available data and fully customisable scenarios for simulation, that enables building digital solutions and products rooted in "reality". Their technology runs on a platform as a service (PaaS) model that can be applied in several sectors, particularly in smart city and urban planning industries. 
Regarding the applications of their solutions, Nikoleta Guetcheva, Head of Marketing of Nomoko, told us: "Construction and real estate are among the world's most resource-intensive industries. With data-rich 3D models of the physical world, called Digital Twins, buildings entire lifecycle sustainability can be improved. They allow to test potential performance scenarios for any feature in the local context, as well as gain understanding of the building's impact on its surrounding environment.". 
According to Nikoleta, if we want to make a change, we need to start acting: "Now is the time to embrace Digital Twin technology and start applying it to future and existing real estate projects, whether the goal is reducing construction emissions, improving energy consumption, creating a carbon neutral building, or involve local communities, to make the city a better place to live.".
BAM: reactor technology to capture atmospheric CO2
Renewable energies and reduced CO2 emissions alone will not suffice to stabilise atmospheric CO2 concentrations. Safe and scalable negative-emission technologies (NETs) that actively remove CO2 from the atmosphere are also necessary. Still, no NETs are able to achieve a substantial contribution to the climate crisis in a sustainable, energy-efficient and cost-effective manner. 
BAM, a project funded under the FET-Open Programme (currently known as EIC Pathfinder Open), is researching biologically accelerated mineral weathering to sequester CO2. This new process will be able to speed up weathering rates to levels that allow it to become an insurance against potential drawbacks in emission reductions in the next decades.
The value proposition of the BAM project is built on the natural powers that have triggered dramatic changes in the Earth's weathering environment, embedding them into a novel, reactor-based technology. The consortium that constitutes the project is composed by four universities and one research centre from Belgium, Germany, Netherlands and Sweden, and the coordinator is University of Antwerp. As an end-result, the project hopes to achieve the full development of an environmental remediation solution that transforms large industrial CO2 emitters into no NETs CO2 emitters.
Did you hear about the EIC Greenhouse Gas (GHG) Programme?
With the EIC GHG programme, part of the Business Acceleration Services, the EIC offers its beneficiaries a dedicated GHG tool, the GHG Badges & CO2 Neutral Label initiative, and further resources.  
In addition, co-creation activities with corporates, industrial associations, regions in carbon transition and other EIC beneficiaries are taking place on a regular basis. You can check the ongoing activities in our calendar.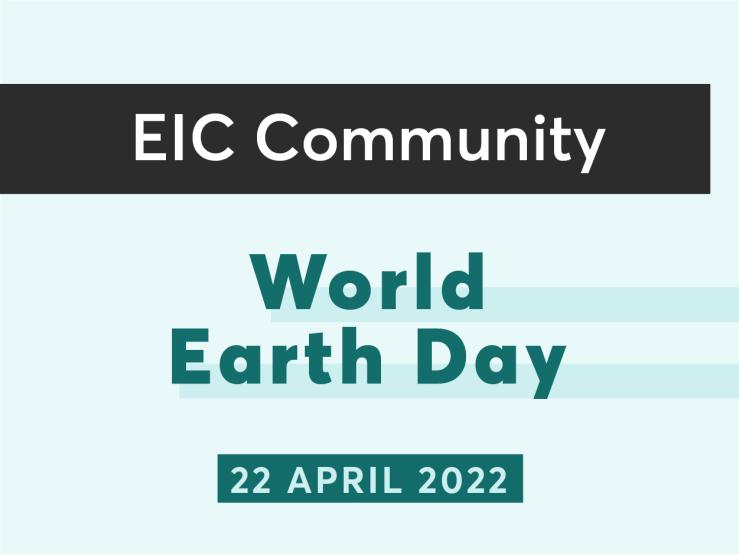 DISCLAIMER: This information is provided in the interest of knowledge sharing and should not be interpreted as the official view of the European Commission, or any other organisation.