3D imaging and sensing are key in the technological revolution of autonomous vehicles, next-generation consumer electronics and human-machine interface. Over the last two years, NILT has developed unique solutions for optical components that take optical sensing and 3D imaging to a new level. Optical components based on NILT's solutions are already used in flagship smartphones, where cutting edge real-time sensor technologies, such as face- and gesture recognition or monitoring of surroundings, are needed. The €26M round co-led by Jolt Capital, NGP Capital and Vækstfonden, with EIC Fund as a new significant investor, will allow NILT to accelerate its mass production capabilities and expand its product development efforts. This month, we sat down with Theodor Nielsen, founder, and CEO of the EIC-funded start-up, to discover the company's journey and its innovations. 
Tell us how the idea of your innovation started. Was it something that was bouncing in the back of your head for a long time? 
Brian Bilenberg and I founded our company while we were PhD students in the same research group at the Technical University of Denmark (DTU). As part of our PhD work, we took a class on entrepreneurship which led to us joining the Danish national business plan contest, Venture Cup, where we were awarded 2nd place. With the award in Venture Cup followed an opportunity to pitch to a group of seasoned business professionals in Denmark to get advice on how to move forward. This was back in 2005 and before start-ups and entrepreneurship were considered sexy. Entrepreneurship was even viewed a bit negatively within the academic community at that time. The pitch resulted in a recommendation: "This is the worst idea ever, go back to your studies". Bummer! I distinctly remember standing on a rainy street in Copenhagen after the pitch somewhat shell-shocked. But we just had to look at each other once to recognise the same fighting spirit. We would not accept the rejection when we positively knew we were on something highly unique. At this exact time, I knew we would start the company. In the beginning, we were primarily focused on the technology itself rather than working towards creating actual products. We knew we had a unique set of skills, the right attitude, and strong core technology, but we did not have a clear vision of monetising it. As a result, I have learned that I am motivated and triggered by challenges. The feedback from that pitch started a fire in me. No, we never went back to our studies to finalise the PhD study. We chose to build a business.
In what way has NIL Technology benefited from the EIC pilot funding? 
We received the great news about the EIC Accelerator grant in December 2019. But around the same time the project (SUPERvisionary) kicked-off, the world closed down due to the coronavirus. Early during the pandemic, we decided to sacrifice short-term top-line growth and instead focus on developing products to enable the company's future growth. This was a major decision supported by our board and investors, and it is a decision that I am proud of. The EIC pilot funding constitutes a meaningful share of our series B funding round. We now have the financial control and flexibility to execute the next phase of our strategy to create massive manufacturing at scale. So EIC freed us from constantly chasing the next revenue dollar with non-strategic focus and made room for us to think big instead. The combination of receiving the EIC Accelerator grant and the promise of future equity investment from EIC during the early days of the pandemic created a platform for NILT to accelerate innovation and product development. This made us gain several years, and we are now in a place where we are focusing on the mass production of highly complex optical products.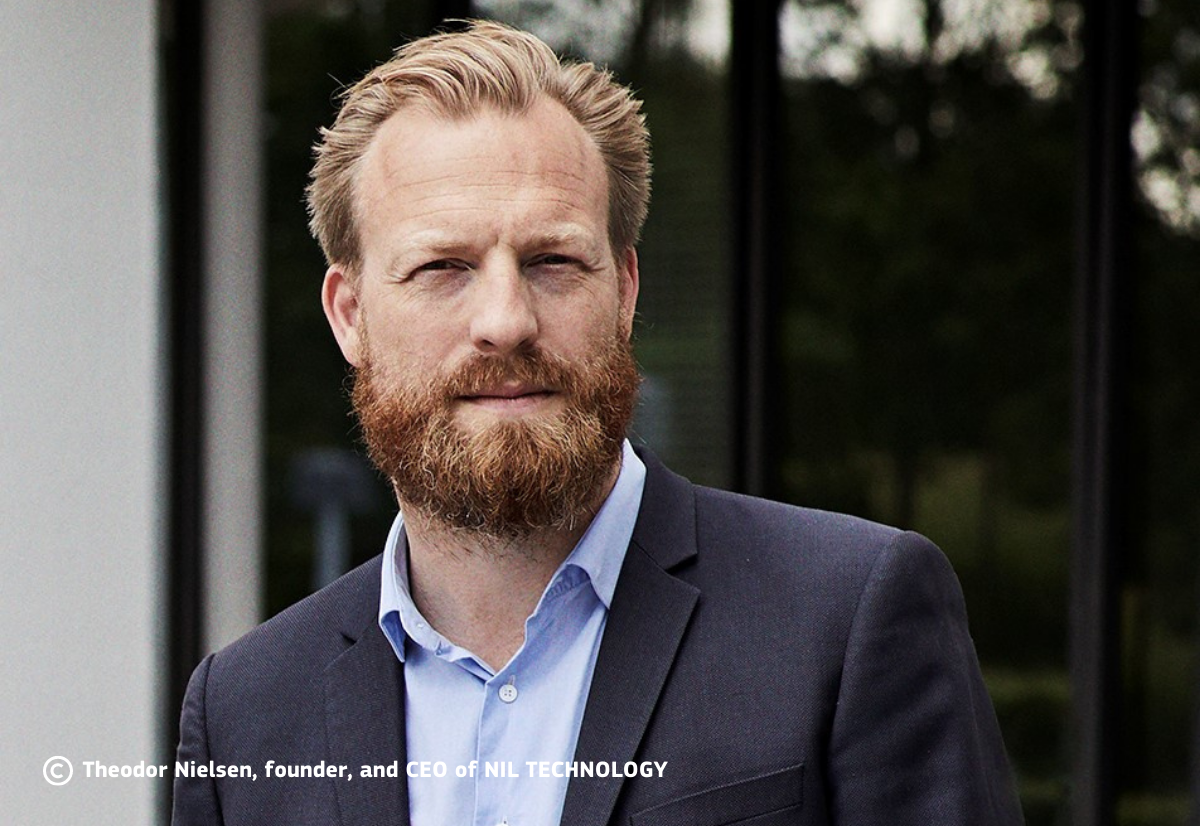 The new financing will allow NILT to accelerate its mass production capabilities and expand its product development efforts. Can you explain which next steps you will take thanks to this funding round? 
Execution, innovation, knowledge, risk mitigation, quality… I could go on forever. But honestly, the key is: Hire excellent people! Or more accurately: Hire more excellent people; we have a great team already today. We need to excel in many disciplines, and we need to do this fast, so the best way to achieve this is to focus on our team and capabilities. We primarily target the consumer electronics industry in which both technology changes and product launches in incredible short intervals. In this fast-moving technology and market space, we are focused on disrupting the optics' hardware side as we are convinced that our technology enables faster productization and better products than those that are available today.
Why is this co-investment from the EIC Fund important for your company? 
We are extremely happy for the vote of confidence from EIC with this investment. There are multiple reasons why EIC's commitment is essential. The EIC Fund worked closely with our existing investors to secure a B funding round that allows us to execute our strategy, making it efficient and viable for NILT to make the right commercial priorities. But ultimately, securing a significant round with well-recognised investors give us credibility towards our partners and customers. These are all elements that are crucial to our quest to become a world-leading optics component supplier.
What advice can you give to people who are currently playing with the idea of starting a company and becoming potential entrepreneurs? 
Close your eyes and imagine yourself five to ten years from now. Who are you? Where are you? If starting a company brings you there: do it. If not, do something else. I can only give advice based on who I am and from my experience of being an entrepreneur. It has been an incredible journey from the day Brian and I was standing outside, having been told off by some advisory board, and against all odds, decided to venture into entrepreneurship. It has been incredibly hard. Incredibly awarding. I could not have wished for anything else, but to be honest, I could not have foreseen this ride at that time.

As an entrepreneur, you will have to accept that it is a major commitment and responsibility. But it also comes with flexibility and freedom. I am passionate about what I do, I enjoy the challenges, and my work is a big part of my life to the point where it hardly does not feel like work.
If I should give three pieces of advice? 
Firstly, you cannot do everything yourself; invest in excellent people. 

Secondly, surround yourself with advisors, investors, and a board you trust and whom you believe will help you scale the company and develop as a person.

Finally, there was no Steve Jobs before Steve Jobs, and I am sure many people made fun of Mark Zuckerberg in his early days. So, focus on what you believe is unique. Listen to input but believe in what you are doing. Be the first of your name! Just as important: Stay original. Stay honest to yourself….and enjoy the ride. If anything, it is one hell of a ride.
You can find more info about NILT here!
About EIC FUND
Established in June 2020, the European Innovation Council (EIC) Fund is a breakthrough initiative of the Commission to make direct equity and quasi-equity investments (between €500.000 and €15 million) in the capital of start-ups and SMEs. It is first of its kind in terms of EU intervention in direct equity-type investments.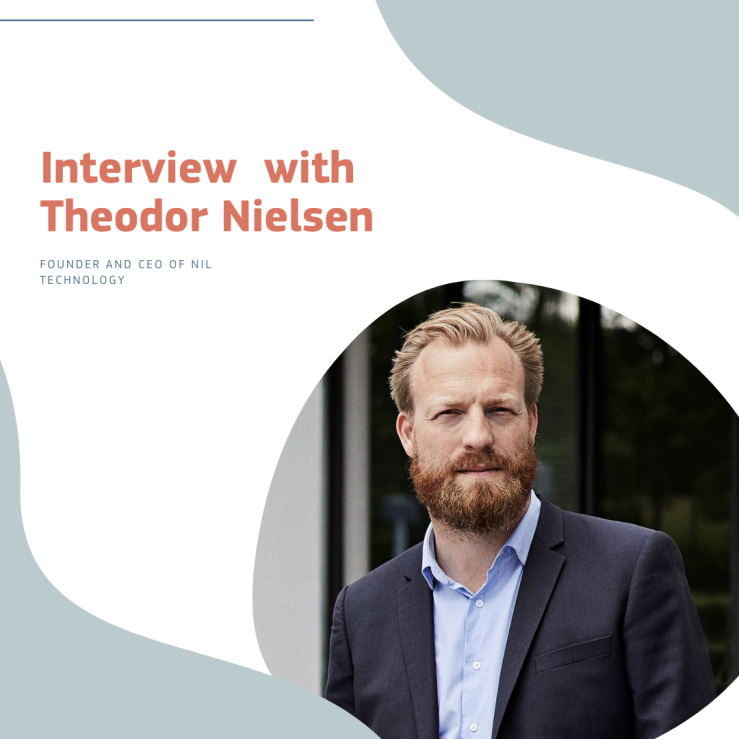 DISCLAIMER: This information is provided in the interest of knowledge sharing and should not be interpreted as the official view of the European Commission, or any other organisation.