EIC-funded company Votechnik has taken its ALR4000 innovation, that aims to bring to the market a fully automated LCD recycling technology, to the facilities of KMK Metals Recycling in Ireland in a recent joint endeavour.
Founded in 2011 by Lisa O'Donoghue in Limerick (Ireland), Votechnik is a leading-edge innovator of next-generation technology for materials separation and recovery from End-of-Life products with a focus on liquid crystal displays (LCDs).
The company licenced the discovered IP and built the first automated machine to depollute TVs of their hazardous substances. Votechnik then undertook several deep tech development rounds, landing at the ALR3000 standing for Automated LCD/FPD Recycling – series development round 3, which integrated robotics to speed up the process and enhance the reliability of the technology. ALR4000 is the first fully automated patented "plug&play" recycling plant to process TVs, Monitors, LCD/FPD & LED displays.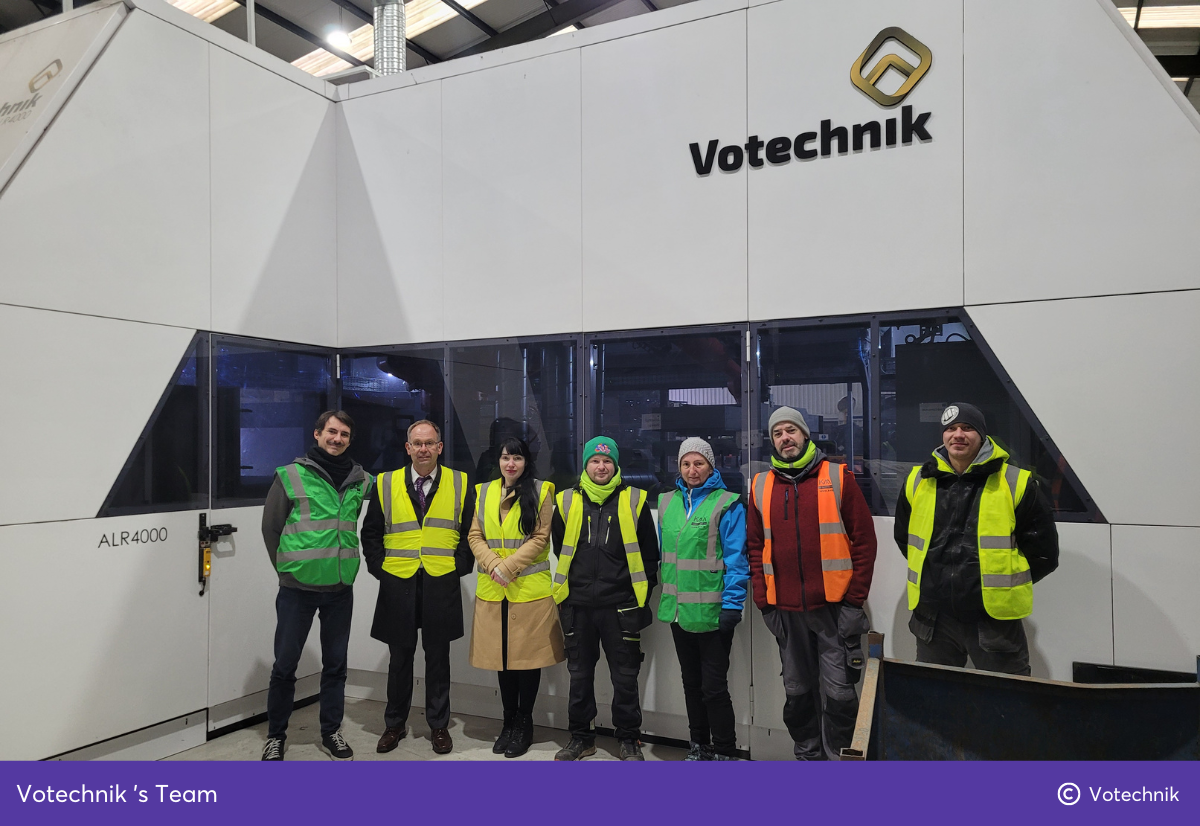 Electronic waste is one of the fastest-growing waste streams in the world, and TV & monitor displays are one of the fastest-growing waste products within it. The ALR4000 technology processes a staggering 125,000 LCD per annum in one shift cycle and captures toxic mercury and liquid crystals from being released into the environment. At the same time, it releases valuable materials at high speed for the secondary materials market, making it a circular economy technology.
Recently, Votechnik has established a partnership with KMK Metals Recycling, an Irish company that works with environmentally sound management of waste metal in all its forms and collects 75% of Ireland's waste electrical and electronic equipment. In this scope, Votechnik has installed their technology at a KMK's facility. In the video below, Votechnik's flagship demonstration site at KMK Metals Recycling, in Ireland, is presented in more detail, including testimonies from KMK's representatives explaining how the ALR4000 technology is supporting their business.
Lisa O'Donoghue, Votechnik's founder, talked to us about the importance of their EIC grant in order to continue developing their innovation and finding good opportunities for cooperation: "We are proud to be an EIC-supported company developing deep tech innovations for the circular economy. Our European-invented technology is now being exported internationally to the USA under the EIC programme, representing the best practice in the world of recycling and circularity. Working with the support of our project adviser Marco Rubinato & our coach Bernard Chanliau has been a highlight of the journey."
Votechnik received a grant from the European Innovation Council to bring to market an innovative fully automated LCD recycling technology.