Following the remarkable achievements at the 2023 Consumer Electronics Show (CES), the United States' foremost tech event, European companies are once again warmly welcome to join the European Pavilion. Through the EIC International Trade Fairs and USA Soft Landing Programme, the European Innovation Council (EIC) invites you to participate in CES 2024 and join in the celebration of European innovation. This international trade show will take place from 9 to 12 January 2024, in Las Vegas, USA.
CES 2024 stands as an impressive showcase of cutting-edge tech innovations. This top-tier global tech gathering serves as a convergence point for visionary tech and business leaders, laying the foundation for the year's groundbreaking technological advancements across a multitude of industries.
During CES 2024, discussions will revolve around a range of subjects, including smart home and artificial intelligence, space technology, non-fungible tokens (NFTs). The massive trade fair will explore the power of technology to revolutionise how people connect. Technologies such as AI, blockchain, cloud, quantum, data, IoT/sensors and Web3 are expected to be prevalent throughout the exhibitor categories.
Applications are open until 9 October 2023.
Apply now and join the road to CES 2024!
What's in it for you?
A delegation of 15 EIC-funded SMEs, startups and scaleups will be selected to attend CES 2024. The selected beneficiaries will have access to unique business services, including pitching, matchmaking support, a free booth to exhibit their innovations within the European Pavilion and access to mentoring services.
Who can apply?
CES 2024 is looking for EIC-funded SMEs, start-ups and scale-ups working on innovative advancements in the following fields:
Smart Home and Appliances

Smart Cities & Sustainability

Artificial Intelligence/Robotics

Mobile Hardware

Sport Tech (Fitness & Wearables)
e-Gaming

Metaverse

IoT Infrastructure

Digital Health

Space Tech
Application 
After logging in with your EU-Login credentials, please fill in the application form and answer all the questions.
You will be assessed on the following criteria:
Your plan to internationalise your innovative products and services overseas.

The expected impact of your participation to the trade fair.

The fit of your innovative products and services with the trade fair.

Your commitment of financial and human resources for participation to a trade fair.

Your contribution to EU strategic autonomy and/or the image of the EU as technology powerhouse.
Please notice that the information you provide on the application form will be shared with external experts in order to maximise potential benefits and ensure the effectiveness of meetings.
The EIC team will then contact all applicants once the selection process has been concluded and inform each applicant of the outcome of their application.
Still curious? Get to know the EU Delegation to CES 2023 and watch this video!
About CES
Owned and produced by the Consumer Technology Association (CTA)®, CES is the only trade show that showcases the entire tech landscape at one event. CES showcases companies including manufacturers, developers and suppliers of consumer technology hardware, content, technology delivery systems and more. It also includes a conference program where the world's business leaders and pioneering thinkers address the industry's most relevant issues.
CES 2023 was attended by 118.000 people representing 151 countries, territories, and regions. A total of 3273 companies exhibited, with 1051 startups among them.
About the EIC International Trade Fairs and USA Soft Landing Programme
The EIC International Trade Fairs and USA Soft Landing Programme supports EIC awardees to promote their commercialisation strategy in foreign markets and leverage business opportunities at the 12 most popular trade fairs, strengthening the EU innovation brand around the world. Selected EIC-funded SMEs, start-ups and scale-ups from EU Member States and associated countries have access to the Programme.
Should you have any question, please contact us through the EIC Community Helpdesk (please select the category "EVENT – EIC ITF Programme – CES 2024 as the subject).
Cancellation policy
Cancellations will only be considered in duly documented cases of "force majeure". Unjustified cancellation can lead to exclusion in future EIC Business Acceleration Services initiatives.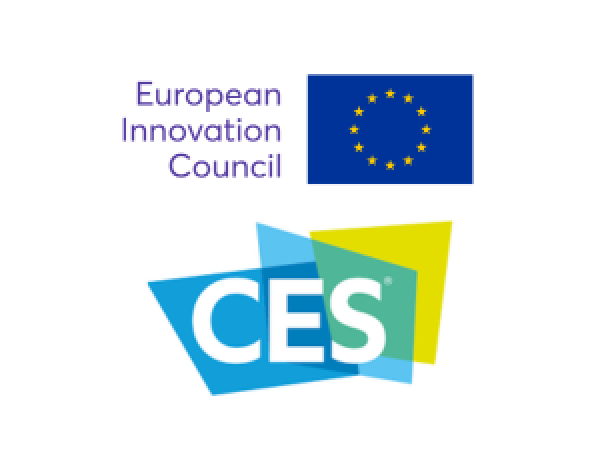 DISCLAIMER: This information is provided in the interest of knowledge sharing and should not be interpreted as the official view of the European Commission, or any other organisation.