Promoting female role models and innovative business leaders across the innovation, tech and business spectrum is more important than ever. Tech is increasingly shaping every aspect of our daily lives and it is crucial that women have an equal say in shaping tech. To reinforce women in tech business, the European Innovation Council (EIC) is proud to launch the 2022 Women Leadership Programme, taking place online on 20 May 2022 (10:00 – 11:30). 
The time is now!
Registrations are open until 19 May 2022.
The EIC WLP 2022 continues to change the status quo across the entrepreneurial spectrum. Building on the success of the programme's first edition in 2021, this year's programme increases the number of participants and adopts a new approach to target researchers and entrepreneurs among its participants. 
The launching event will feature a detailed overview of the programme. The event will provide an opportunity to raise questions and get to know each other. We will be also honoured by the presence of Jean-David Malo, Director of EISMEA. To top it off, a roundtable discussion engaging key actors of the WLP's first edition will share their gems of wisdom by shedding the light on different aspects of the programme.
Save the date: 
Happening on 20 May 2022, from 10:00 to 11:30 (CET), join us while we host the EIC's Women Leadership Programme 2022 Launching Event!
Event Plan 
20 May - 10:00 to 11:30 (CET)
Welcome
Katrina Sichel | Host
Welcome by high-level European Commission Representative 
Speaker: Nathalie Stefanowicz, Head of Department for Compliance, People and Budget, EISMEA 
Raising new leaders: What does it take to empower women in tech?
Speakers:  
Denisa Perrin | Deputy Head of Unit, EU and place-based Innovation Ecosystems, EISMEA
Amparo de San José Riestra, EIT Food Business Creation Programme Manager
Viorel Peca, Head of Transition Activities and Business Acceleration Services Unit, EISMEA
Q&A 
Testimonials from the Women Leadership Programme  
Speakers: 
Catherine Schreiber | Deputy CEO & Co-Founder of ADVITOS, WLP participant 
Peter Griffiths | Leadership & Creativity Coach - Co-Founder of The Mind Takeaway, WLP Mentor
Women Leadership Programme 2022: What's in it for future leaders? 
Speaker: Veronica Beneitez Pinero, Deputy Head of Transition Activities and Business Acceleration Services Unit 
Closing Remarks 
Speaker: Jean-David Malo | Director of EISMEA 
Additional information 
About the EIC Women Leadership Programme 
Women-led companies are on the rise. The participation of women in deep tech is not only a matter of fairness but an important case of using Europe's full potential of excellence in science and businesses. The EIC proactively seized this great opportunity for growth: the latest EIC Accelerator calls stated that at least 25% of applications invited for the second stage of evaluation should come from women (co)founded or led companies. As a result, the number of selected women (co) founded and led companies went from 7% to 34% (compared to the previous EIC-call). This contributed to an overall increase in the female led companies from 8% to 15% (blended finance calls only).   
To further build upon this, the EIC is offering a dedicated mentoring programme, the EIC Women Leadership Programme (WLP), which aims to level the playing field in scalable businesses and mindsets by unlocking potential and breaking down barriers to success!      
Need help? 
For additional information, please refer to our service helpdesk (please choose 'EIC Women Leadership Programme' as the subject) or visit our Frequently Asked Questions (FAQ).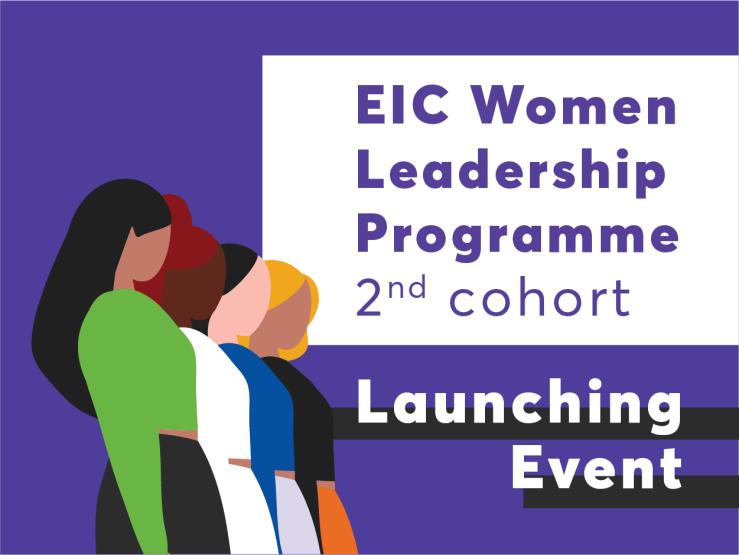 DISCLAIMER: This information is provided in the interest of knowledge sharing and should not be interpreted as the official view of the European Commission, or any other organisation.