Part of the European Innovation Council (EIC), the Greenhouse Gas (GHG) initiative is all about bringing awareness and developing ways of reducing carbon emissions through sustainable practices. The programme offers a free set of tailored services with personalised help during your journey towards climate neutrality. To add to it, we're offering you the chance to become CO2 neutral certified through the GHG Badges & Label – officially supported by the European Commission. 
The EIC GHG programme serves the purpose of providing the best free support service and knowledge on all climate-related matters. As part of it, and to make it even more attractive and interactive, a complementary GHG badges initiative was integrated into the programme to assist you in your efforts towards GHG emission reductions.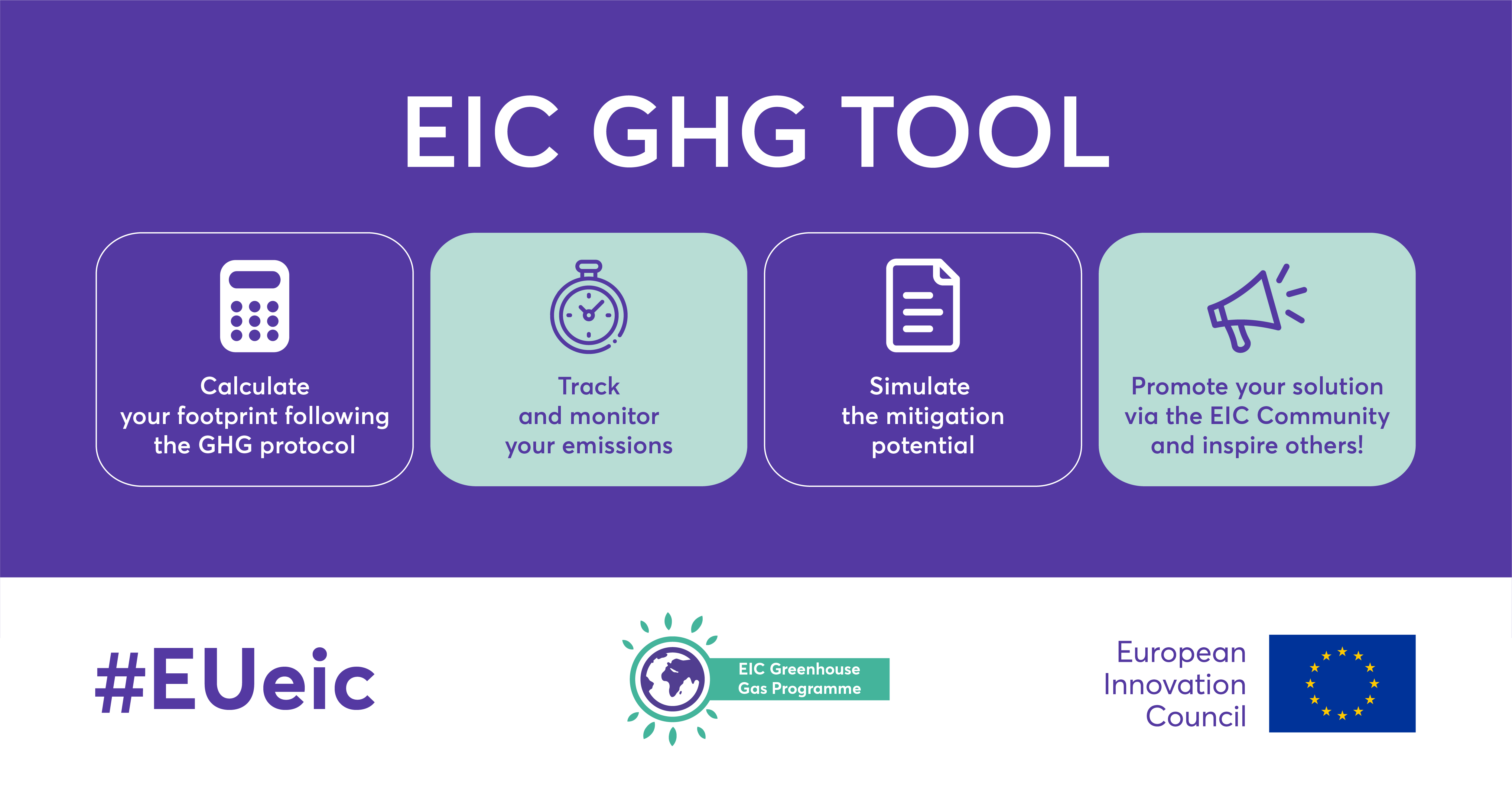 Use the EIC GHG tool to get a better understanding of your carbon footprint and pinpoint mitigation measures and solutions that work best for your business and show off your green progress with the GHG badges initiative. Depending on your progression, EIC beneficiaries can reach one of the two first milestones of the journey and be awarded a personalised badge. The beneficiaries that reach CO2 neutrality are awarded the full EIC CO2 neutral label. 
Depending on your progression, you can use it as proof of your environmental engagement and share your achievement with your clients and community. 
The time to engage in this green commitment is now! 
Discover our GHG Tool and its new feature and click on the following link to express your interest in the programme. Moreover, you can also count on dedicated free support via online sessions, the Resource Library, and targeted content on the EIC Community. 
About the EIC GHG programme  
With the EIC GHG programme, part of the Business Acceleration Services, the EIC offers its beneficiaries the support and expertise needed to assess, track, and efficiently reduce their carbon footprint through the use of a dedicated GHG Tool and further resources.     
In addition, co-creation activities with corporates, industrial associations, regions in carbon transition and other EIC beneficiaries are planned. More information on the EIC GHG programme can be found here.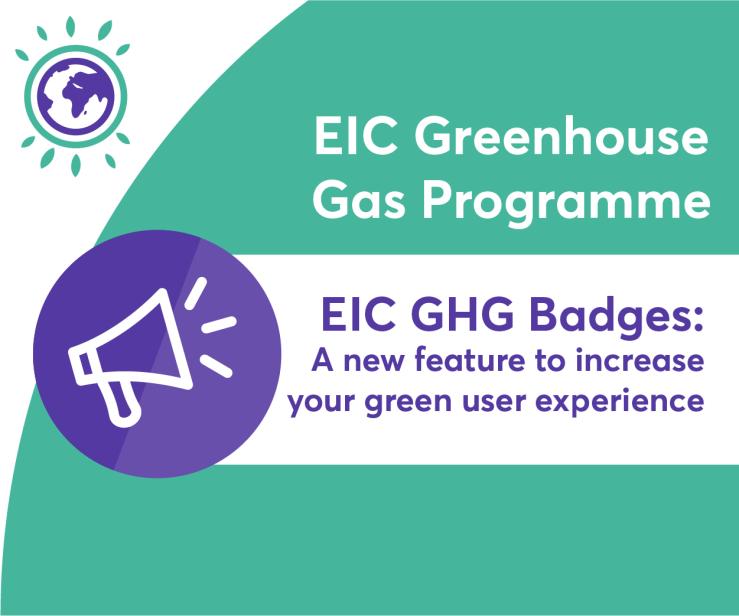 DISCLAIMER: This information is provided in the interest of knowledge sharing and should not be interpreted as the official view of the European Commission, or any other organisation.