2021 was marked by a unique achievement in the human rights movement. For the first time ever, the United Nations recognised access to a healthy and sustainable environment as a universal right. One of the pillars of this year's Human Rights Day, celebrated on 10 December, is precisely the right to a healthy environment and climate justice. Environmental degradation and pollution are exacerbating existing inequalities and negatively affecting the human rights of present and future generations. To overcome these inequalities, many startups and entrepreneurs are fighting against climate change with a green mission in their hands. With this motto in mind, on Human Rights Day, the EIC Community introduces you to three innovators stepping up the fight for the right to a healthy environment. 
Point Plastic: "The new from the used can save the planet"
A great example of an innovative company working to create a sustainable circular economy for the polyethene terephthalate (PET) value chain is the Italian startup Point Plastic. The company has developed a highly innovative technology to develop additives that offer unique properties to any end product created from PET materials. Point Plastic is further developing an additive proprietary chemical formulation to produce a fully recyclable PET barrier package for food preservation without EVOH (that is most commonly used and cannot be recycled). With this new chemical formulation, the recycling of plastic food trays can be increased to 100 %.
We had the chance of talking with Tonino Severini, Managing Director of Point Plastic, who told us aboutthe the company's concerns about climate justice: "The poorer areas of the planet are the most affected because the reaction of the governors and national organisations are different all over the world. The most industrialised countries generate more pollution than the poorer countries, but the population's effect is exactly the opposite. To have a better climate justice, we need to adopt actions that can directly mitigate the status of climate change in the industrialised countries and, in parallel, help them even if their contribution to the problem is almost negligible.". 
As Tonino highlights: "Ourt project is a small piece of a large puzzle which has the main objective of reducing the impact of the plastic on the environment, by creating a supportive solution for a circular economy approach when it comes to plastic packaging (in our case, of food).". To conclude, Tonino left us with an important message: "The new from the used can save the planet.".
Livin Farms: "Turning waste into precious food"
The global demand for animal proteins will increase by 60% until 2030. Currently, the EU is importing 74% of high protein feeds needed for the most carbon-efficient livestock: fish and poultry. With arable land decreasing and climate change putting additional strain on production, insects are an extremely space- and climate-efficient solution. However, it is challenging for potential insect producers to enter the market due to high infrastructure costs, lack of know-how and a good business case. Livin Farms is a technology company developing equipment to grow alternative proteins. The Austrian startup develops, builds and commercialises disruptive technology to transform food waste into high-quality ingredients for feed, food and fertiliser. 
The core development is a modular, plug-and-play insect farming factory that can turn industrial amounts of organic by-products into insects. Those can, in turn, be processed and sold as animal feed or human food. "We are using insects' key function in the ecosystem to make our food system healthy again at scale: Turning waste into precious food!" said Katharina Unger, CEO of Livin Farms. "Setting up an insect farming operation is a lengthy and expensive procedure that requires a lot of time and R&D. With our technology, industry customers make a shortcut. Our Hive PRO factories are ready-to-go industrial insect farming modules. They serve as key enabling technologies for the food, feed, and recycling industries to turn their low-value resources into high-quality ingredients for commercialisation." 
The company secured a grant of 2.5 million EUR by the European Innovation Council (EIC) and opened its 1400m2 pilot factory in Vienna, Austria. 
Bind-X: sustainable food production
One sector that has collected a lot of attention regarding environmental impact is agriculture, more specifically regarding the use of chemical herbicides and the damaging effect they have on the soils. Bind-X is a German startup with the vision of improving sustainability, profitability and innovation within the agricultural industry. Bind-X offers a clean approach to prevent weed growth. Instead of using an active substance to kill weeds, their technology stops weed growth by inducing a semi-permeable layer within the soil matrix based on a bio-geochemical process.
With this innovative solution to prevent weed growth, Bind-X is contributing to removing thousands of tonnes of chemicals from our food chain and, therefore, to a more sustainable food production.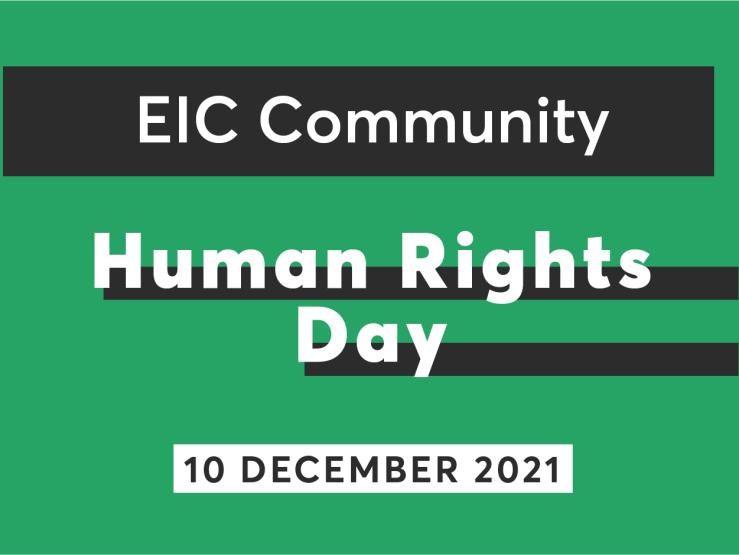 DISCLAIMER: This information is provided in the interest of knowledge sharing and should not be interpreted as the official view of the European Commission, or any other organisation.