It is never enough to stress the importance of data protection, especially when we have some of the most important details about our lives on devices connected to the internet – which are more prone to get wrongfully shared or stolen. Hoping to keep its citizens safe, the European Union has been working to promote strong legislation in order to preserve our private data. In line with this premise, the European Innovation Council is supporting companies whose technological innovations intend to contribute to protect our data on different levels. Meet 3 EIC-funded companies who seek to keep you and your data safe and sound.
Chino.io: securing data for healthcare innovation
When we think about data protection, the first thing that comes to mind is the private information in our computers and smartphones. What about details related with our health? This is sensitive information that needs to be duly protected under strict regulations. Chino.io is working with interoperable, high-quality technology to help hospitals and research organisations in Europe who are applying AI to improve hospital care.
The objective of the Italian eHealth company is to support healthcare stakeholders by offering them a secure API for storing and managing sensitive health data, ensuring compliance with EU and US regulations, and proposing medical grade quality and security guarantees. 
We had the opportunity of talking with Jovan Stevovic, CEO of Chino.io, and he shared with us his point of view about cooperation between the healthcare and digital sectors: "Health sector is lagging behind all other sectors in terms of digitalization. That's a problem that all governments and institutions have been trying to solve for some years. One of the major slowing factors for healthcare digitalization has been privacy, and the diffidence of the whole ecosystem and stakeholders towards health data sharing, collection, and analysis."
Jovan continued to add: "We wanted to solve the problem of secure data management in the digital health space, where plenty of startups are trying to innovate, but they lack expertise, tools, and most importantly they lack enough trust towards their users and customers. We are constantly trying to create knowledge, guidelines, and help innovators as much as we can to solve the huge number of obstacles in creating safe, trusted digital health services."
About the importance of data protection, Jovan mentioned that: "Data is the key asset, it's at the core of any innovative solutions especially in AI and healthcare. I believe the new frameworks that are being defined at EU level should help in defining clear rules and reduce data privacy obstacles. Which would mean more compliance and more innovation, easier and faster.".
Crypto Quantique: protecting the IoT with cryptography and quantum technology
The number of devices connected to the internet is growing by the minute, so the EU is adopting serious measures to provide a better response to cyberattacks. This stimulus is encouraging innovative companies, such as Crypto Quantique, to develop technologies that can secure networks and information systems. Their mission is to ensure seamless end-to-end security for the Internet of things (IoT) by combining quantum technologies with modern cryptography.
Crypto Quantique has created the world's first proven quantum driven secure chip design for standard silicon which is coupled to an end to end supporting architecture encompassing cryptographic key and lifecycle management. With their ground-breaking technology, the company aims to provide an unforgeable hardware root of trust and full lifecycle security management over the cloud.
In our conversation with Shahram Mossayebi, CEO of Crypto Quantique, he stressed the relevance of SMEs securing their networks: "It is important for SMEs to understand that IoT security cannot be achieved through software alone. Every IoT device must have security embedded within its hardware, within the silicon chips that are at the heart of sensors, actuators and other IoT devices. It's also important to realise that it's not only an SMEs own network that is compromised if security is breached. The networks of customers, suppliers and other business partners may be affected too, with potentially disastrous consequences for the SMEs brand reputation. In summary, device security underpins IoT network security - you can't have a secure IoT network without it - and SMEs need to consider security as a 'must have' investment, not an optional extra.".
To conclude, Shahram pointed the importance of continuing the work in the field of data protection: "IoT security and data protection go hand-in-hand. You cannot protect data if it can be accessed by breaching network security through IoT devices. In terms of both industry standards and legislation, we have come a long way in the last few years but there is still a need for greater education if we are to avert future threats."
Authenteq: speeding-up the process of safe online ID verification
In the past few years, and emphasised by the COVID-19 pandemic, the number of online transactions carried out has reached new heights. Unfortunately, new market trends lead to new ways of breaching security and obtaining profit through illegal activities. Thus, it is essential that online businesses can provide safe platforms for their partners and consumers. That's why Authenteq provides an innovative "know your customer" (KYC) technology that fastens the process of user authentication.
Having started as a standalone app, Authenteq's technology has evolved to be integrated in partner platforms. Now, the company is working in cooperation with partners to increase their conversion and revenue, by catching fraud, reducing end user frustration, and enabling everyone to stay in control of their identity.
Katarzyna Kazimierczak-Mrowińska, Co-founder & CEO of Authenteq, talked to us about the company's market-leading technology: "Authenteq's solution is the fastest on the market. We provide a full KYC onboarding process that takes just 35 seconds or less. For our customers, our fully automated and AI-powered platform allows them to verify 1,000 users a minute, empowering them to onboard 1.4 million users each day.". 
Katarzyna also highlighted the risks that online users face: "In day-to-day life, we use our faces to verify our identities and, in turn, establish trust. In the online world, our identities can be exposed to a myriad of vulnerabilities and the numbers speak for themselves. According to a TransUnion report, COVID-19 lockdowns and restrictions led to an increase of 16.5 percent in digital fraud attempts globally, across all industries. By sharing more personal information online, the main risks are being vulnerable to the growing cybercrime and fraud attempts.".
Looking ahead, Authenteq's CEO explained what she still wants to achieve: "In the future, we are aiming to introduce a user-controlled app that encrypts and stores users' personal data either on their device or in the cloud for the purpose of controlling when and where their information is shared. Self-sovereign identity and biometric authentication using facial recognition to manage their data will introduce a more secure and user-friendly way to make sure their information only ends up where they allow it to.".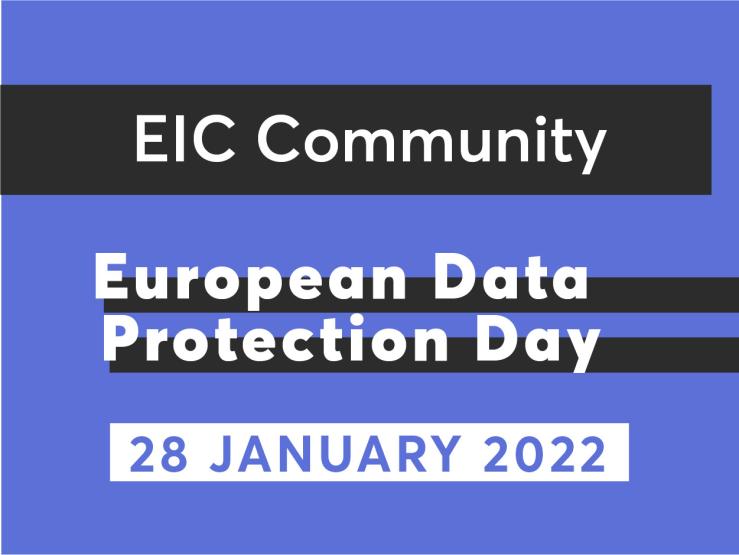 DISCLAIMER: This information is provided in the interest of knowledge sharing and should not be interpreted as the official view of the European Commission, or any other organisation.