The European Innovation Council (EIC), within the Greenhouse Gas Programme (GHG) initiative, carries on its mission of providing another round of dedicated news that brings you the latest and trendiest pieces of information on climate-related matters. 
In this recent edition, we're addressing the news that covers matters related to climate change, and the latest actions to keep fighting it. We invite you to keep reading to know more about what we've put together this time.  
Eurobarometer: EU SMEs working towards sustainability  
The most recent published 2022 edition of the Eurobarometer on SMEs, resource efficiency, and green markets revealed that EU SMEs undertook substantive actions to transition their business operations towards environmental sustainability. 
According to the Eurobarometer 89% of SMEs are taking at least one of the actions listed in the survey to become more resource-efficient. Whether by using renewable energy, recycling, or minimising waste. The survey also touches base on the barriers SMEs encounter and the potential of policy measures to speed-up SMEs' green transition. 
As for the results, these will help the Commission's efforts to help SMEs become greener, in line with the SME strategy and the updated EU Industrial Strategy. 
Moreover, the survey showed that 24% of EU SMEs already have a concrete plan in place to reduce the carbon-footprint of their business and that a third (32%) have green products in their product range. Which, in comparison with the 2018 edition, shows that SMEs are slowly improving their sustainability on most fronts. 
Global carbon pricing generates record $84 billion in revenue 
Governments around the world that put a price on carbon emissions raised a total of $ 84 billion in 2021. This provides an important source of funds to help support a sustainable economic recovery, finance fiscal reforms, or invest in communities as part of the low-carbon transition future. 
This 60% year-on-year increase in funding generated by countries billing companies for emissions was due to higher prices and more countries deploying these measures. Carbon prices hit record highs in many jurisdictions, including the European Union, California, New Zealand, the Republic of Korea, Switzerland, and Canada. A total of 68 regions are setting carbon prices or implementing similar emissions trading schemes to reduce emissions and meet national climate targets. 
With the EU operating the largest emissions trading scheme in terms of value, it ended up earning more than 40% of all global carbon price revenues in 2021. Under the EU scheme, carbon prices have risen to more than € 80 per ton by the beginning of this year, up from about € 30 in the previous year. 
However, at this point, only 4% of global emissions are covered at carbon prices in the range needed to meet the 2030 climate targets. 
Climate-driven crop failures are driving up food prices: 3 stories you may have missed 
On that same note, around the world, rising food costs are becoming a reality. On top of the crisis in Ukraine (a major exporter of wheat, barley, sunflower, and maize), extreme weather is wreaking havoc on farmers' crops – from droughts that are withering wheat in North America to frosts damaging coffee in Brazil – and consumers are suffering from it. 
Over the past year, world food prices went up 31%, according to the Food and Agriculture Organisation of the United Nations. Plus, a recent report from the UN's Intergovernmental Panel on Climate Change (IPCC) confirmed that extreme weather events are getting worse because of human-induced global warming. 
Having said that, as countries work to meet the mounting demand for food, sustainable farming practices that protect and restore carbon in the soil can enhance agricultural production — while also helping to slow climate change. 
UNEP publication on latest developments in climate tools (March 2022) 
Lastly, as the financial sector has turned its attention to climate change, the demand for climate tools and analytics increased. Therefore, financial institutions are deploying climate tools to enhance climate-related financial disclosures, complete regulatory climate stress tests, assess strategic decisions, and align portfolios to net-zero emissions. 
From tools to meet regulatory requirements, new and improved physical risk data, growing interest in advanced analytics, to transition scenarios focused on net-zero, the existing spectrum of tools will continue to evolve to enhance outputs and meet emerging use cases. 
To support financial institutions in understanding the range of tools, methodologies, and providers, UNEP FI released The Climate Risk Landscape in 2021. The report focused on transition and physical risk tools from almost forty providers. 
In 2022, the United Nations Environment Programme Finance Initiative (UNEP FI) took stock of the latest developments in climate tools in their 2022 Supplement to The Climate Risk Landscape. The report sheds light on some of the key trends noted above and extensive research into areas for future tool development – not to mention, catalogues the actual experiences of over a dozen financial institutions that piloted different third-party tools. 
Actively harnessing critical information that goes in line with the 'global evolution towards a more sustainable economy' when the need to preserve modern society for future generations proves to be pivotal is key. Having said that, these are just a few of the articles that made the headlines in the past months, which reflect the importance of current matters and the need to address them.    
As an EIC-funded SME, you can join the initiatives of the EIC GHG programme, be it the co-creation activities, the badges & CO2 neutral label, the resource library or by using the EIC GHG Tool. Being a journey towards carbon neutrality, with a set of unique steps that you can benefit from, this programme will aid you in making your green contribution towards a cleaner and safer planet.  
About the EIC GHG programme      
With the EIC GHG programme, part of the Business Acceleration Services, the EIC offers its beneficiaries a dedicated GHG tool, the GHG Badges & CO2 Neutral Label initiative, and further resources.      
In addition, co-creation activities with corporates, industrial associations, regions in carbon transition and other EIC beneficiaries are planned. More information on the EIC GHG programme can be found here.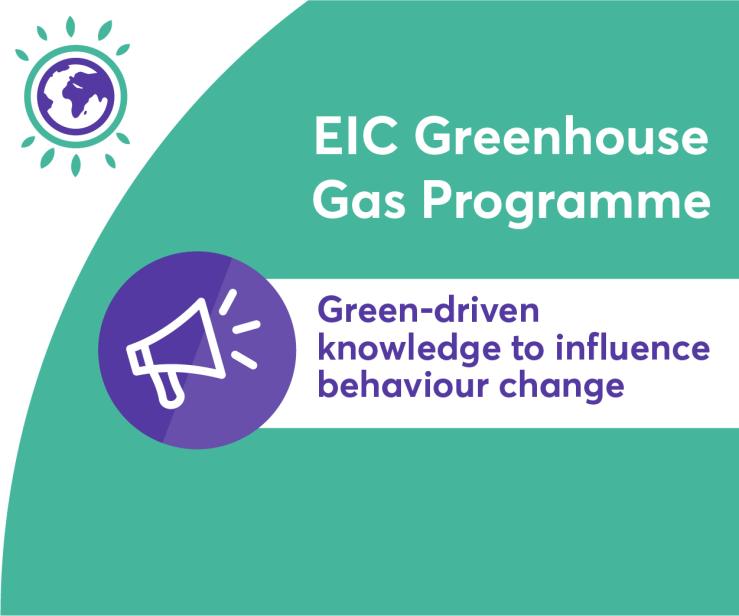 DISCLAIMER: This information is provided in the interest of knowledge sharing and should not be interpreted as the official view of the European Commission, or any other organisation.