On 22-23 June, the European Innovation Council partnered up with Cefic and P&G to bring Chemistry4EU to its companies. More than 30 EIC innovators had the chance to pitch, meet and enhance their cooperation with over 20 corporates, at the HQ of P&G in Brussels, Belgium. 
To enable sustainable transformation and become climate-neutral by 2050, the Green Deal is the leading European programme to answer to the current climate change-related issues the world is facing. These matters also require digital transformation with active participation and leading innovation by all actors of the ecosystem – industrial corporates, startups, knowledge centres, and governmental initiatives. Given the major transition challenges of the Green Deal and its associated goals, the EIC and Cefic organised the Chemistry-4EU initiative, part of the EIC's Corporate Partnership Programme. 
Through this Chemistry-4EU initiative, and building on previous successes of last year's Energy4Planet and Planet.tech initiatives, the EIC Business Acceleration Services and Cefic offered the opportunity to enhance cooperation with large corporates and co-create innovative solutions to several pre-determined challenges in the field of chemistry transition.
Specific challenges from the following corporates were issued: BASF, Borealis, Clariant, Covestro, Dow, DSM, Evonik, Neste, P&G, Repsol, and Solvay. After the event, we got together with Lucresse Vanwonterghem from P&G, Anne-Chloe Devic from Cefic, and Jennica Ivarsson from EIC-funded Lixea.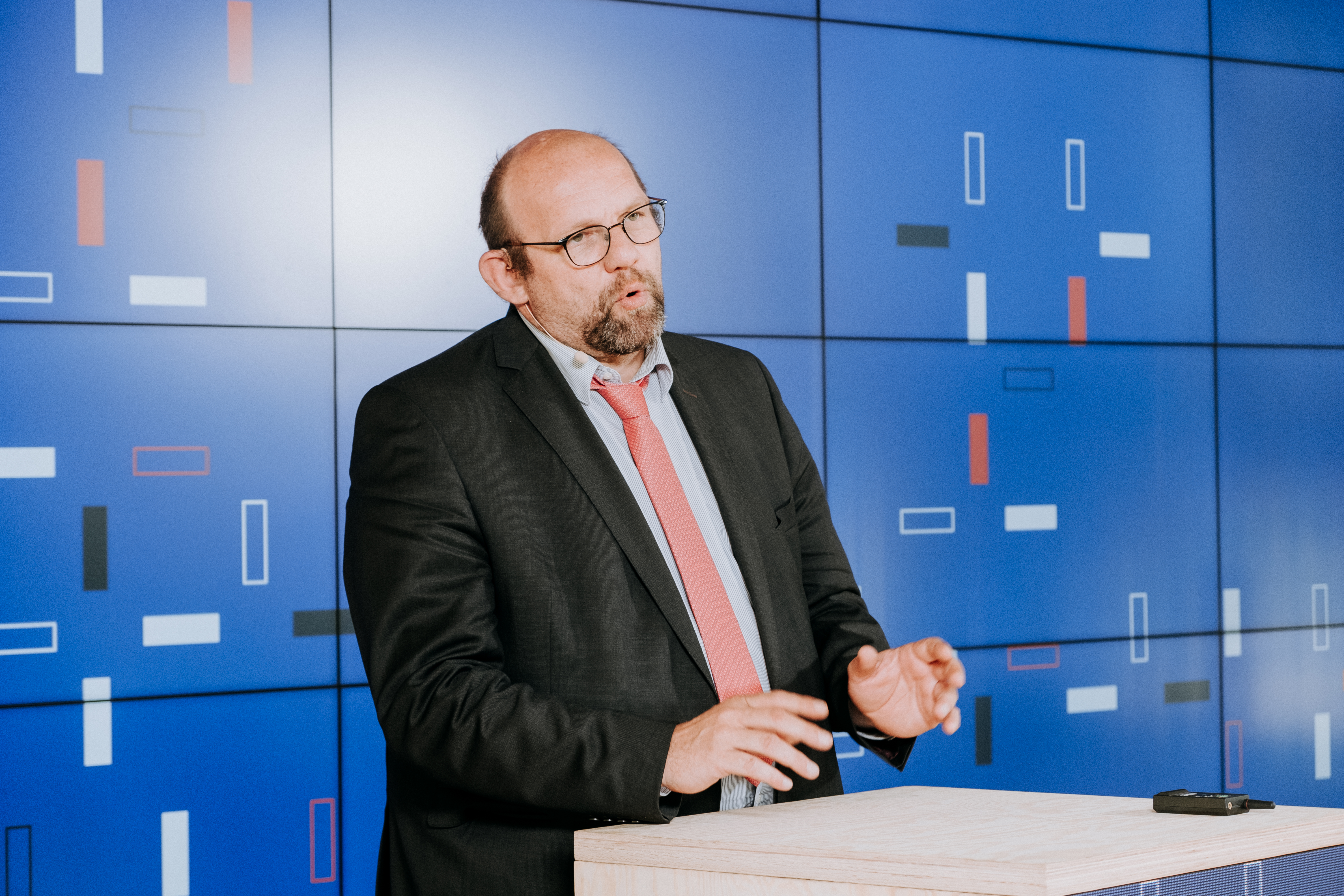 Over 30 EIC innovators were physically present at the event, while some tuned in online. Jennica Ivarson represented Lixea, one of the SMEs. Lixea has developed a novel solvent-based process called Dendronic. It uses contaminated and/or unwanted biobased waste, such as wood or agricultural  residues – these are readily available, cheap raw materials suitable for the production of clean and high-quality building blocks for the manufacturing of renewable chemicals, fuels and materials. The simple chemical process separates the main components of the biomaterial: cellulose, lignin and small molecules. These can then be turned into final products such as bioplastics, common chemicals and novel materials. As to why she wanted to participate in this specific event, Jennica stated that: "We were very excited to introduce our potentially game-changing technology and also wanted to make long-term, valuable connections with industry partners and fellow EIC beneficiaries. Talking to highly driven individuals within this sphere gets the spark of ideas growing, leading to potential collaboration opportunities in the near future." After the pitching session, Lixea had several business meetings planned: "We discussed potential large-scale chemical production for our process, explored material/product offtake opportunities along with future cooperation - these will help enormously with our upcoming fundraising activities!"
Don't be afraid to ask questions 
In addition to the many EIC innovators, over 20 different corporates joined the event. P&G, which has been collaborating with the EIC for many years already, was one of the co-organisers. For Lucresse Vanwonterghem, open innovation entrepreneur within P&G, working with the EIC was not a first: "Over the last four years, we've done many events with the EIC like Planet.tech back in 2020 and the Deeptech-event in 2018. The motivation to partner up again was huge. With more than 6000 companies, we know the quality is high. And when we talk to them, we don't talk to just anyone. We know there's a company behind that has already proven technology and is ready to do business." The aspect of 'equal partnership' is very important within P&G, as Lucresse mentioned: "We are just people, also doing startup innovation within P&G. That equal mindset and equal playing field is super important. Don't be afraid to ask questions, don't behave as if we are the giant, I think that's key when engaging with big corporates." As a final tip, Lucresse added that SMEs "shouldn't stop after their first conversation, even if they get negative feedback. It doesn't always imply the end."  
For Cefic, this event marked the first partnership with the EIC where startups were matched with corporate investors from the chemical industry. As the main trade association of the chemical industry in Europe, its members are constantly on the lookout for breakthrough ideas and innovations. Anne Chloe Devic, Innovation Manager at Cefic, mentioned: "We have seen the EIC develop the past years and we thought it could be of interest for our members to meet the frontrunners in innovation. In the end, it generated a lot of interest from our members, as was clearly on display these past two days. We have good hopes that it will lead to multiple contracts, agreements and new solutions!"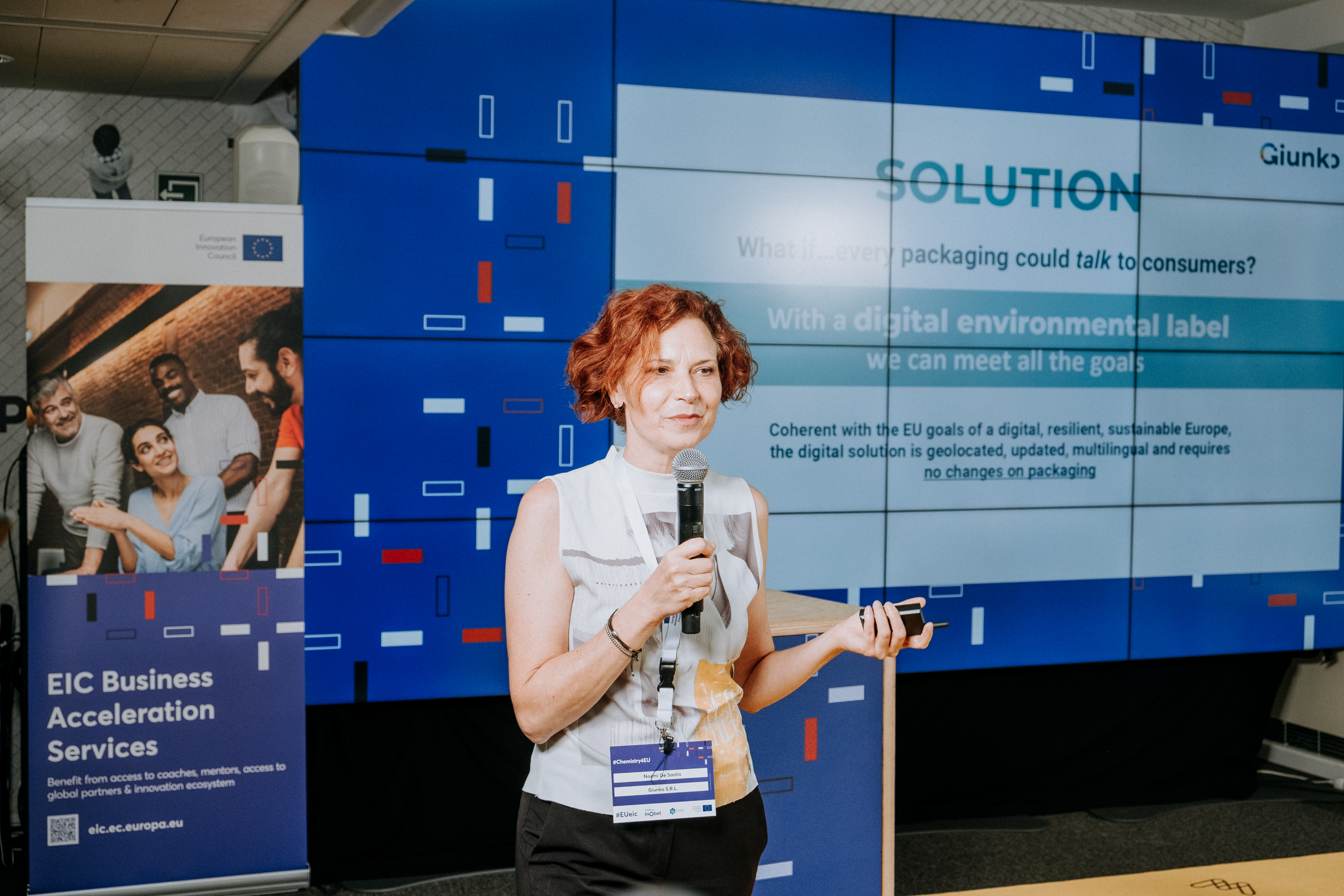 EIC Corporate Partnership Programme  
Since 2017, the EIC has developed its EIC Corporate Partnership Programme to allow EIC-funded companies to boost their network and meet relevant decision-makers from the largest companies in Europe. 
Since then, more than 50 initiatives have been organised through "EIC Corporate Days", "EIC Multicorporate Days", and enhanced cooperation initiatives such as Planet.Tech or Energy4Planet with +100 corporate partners like: ABB, Airbus, BMW, CommerzBank, Enel, Ferrovial, Holcim, Medtronic, Philips, Roche, Solvay, Suez or Telefonica. 
Over 1200 EIC-funded startups/scaleups and +2500 corporate high-level representatives have been able to participate in these initiatives reporting more than 50% business follow-ups in less than 6 months, including numerous pilots, proofs of concept and other business collaborations. 
For corporates interested in joining the EIC Corporate Partnership programme, access the open call for applications.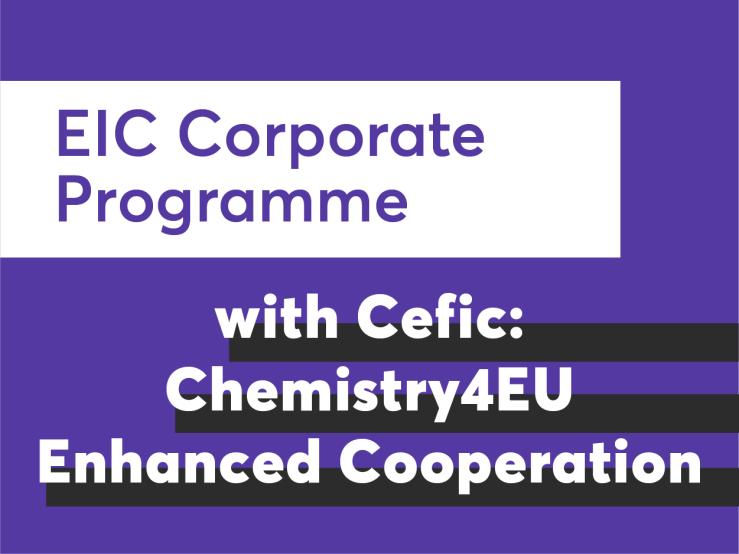 DISCLAIMER: This information is provided in the interest of knowledge sharing and should not be interpreted as the official view of the European Commission, or any other organisation.