The European Innovation Council (EIC) regularly hosts EIC Corporate Days, matchmaking events between Europe's largest corporates and EIC beneficiaries. In this new series, we discover what makes these corporates tick, what's their approach to innovation, and what they're looking for. After the EIC Corporate Day with Siemens Energy, we met with Kendra Rauschenberger (General Partner) and Illai Gescheit (Partner) at Siemens Energy Ventures – the entrepreneurial heart of Siemens Energy – to provide us with a few insights.  
On 7 April 2022, the European Innovation Council (EIC) along with Siemens Energy, one of the global leaders in energy technology, brought together 15 EIC beneficiaries to pitch their innovative solutions and share their commitment to sustainable energy and decarbonisation. After this initiative, we met with Kendra Rauschenberger and Illai Gescheit to ask them some related questions.  
Can you briefly describe your role within the company?  
Kendra Rauschenberger: I'm leading the Siemens Energy Ventures team. My role entails being responsible for everything related to Ventures and startups, and for that, we've built a team that focuses on three main areas known as the 3V's: 
Venture Building is about building our startups with dedicated internal teams and bringing them together with potential external partners to build new businesses. 
Venture Clienting involves piloting and adopting existing startup solutions that help solve problems we have in our processes and products where we have a portfolio gap. 
And lastly, Venture Capital where we look for strategic investments in new companies that help us tap into new markets to further help shape our portfolio.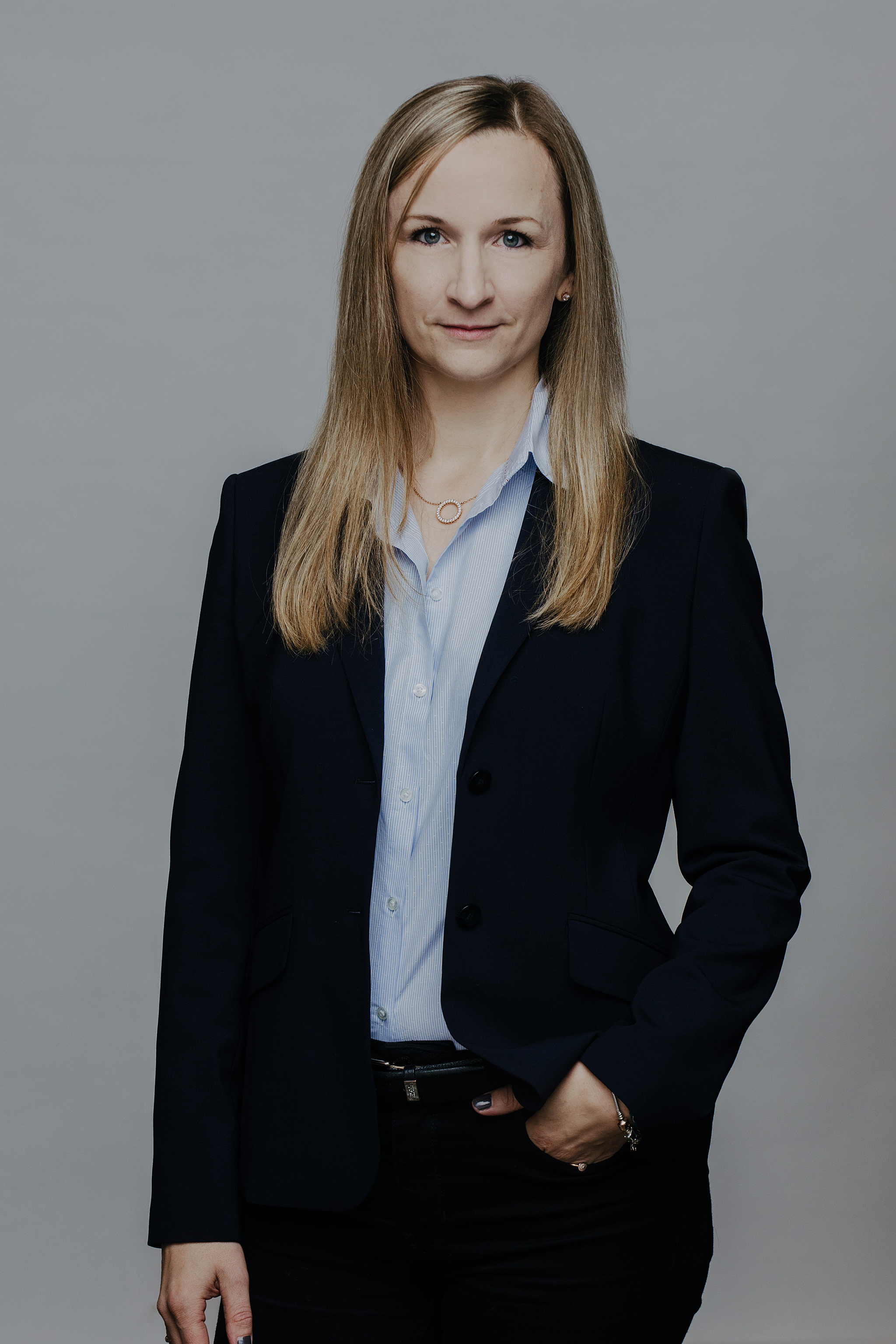 Illai Gescheit: I'm a Partner at Siemens Energy Ventures – the team that's leading our work with startups, venture capital investors and ecosystem partners at Siemens Energy. Personally, I don't see it as a role, but more as a mission that entails inspiring and empowering internal and external entrepreneurs, innovators, corporate executives, and investors to build new scalable businesses to help us in the energy transition and reach net-zero. 
In a nutshell, my work involves building mindsets – inside and outside of Siemens Energy –, and mechanisms – from our venturing operating model to our investment thesis and dealflow process and how we build value with the many initiatives we pursue such as our founder's mentoring platform. Another aspect of my work is building business relationships – externally with startups and internally within our ecosystem, to accelerate impact and execution with partners – to build our brand and reputation.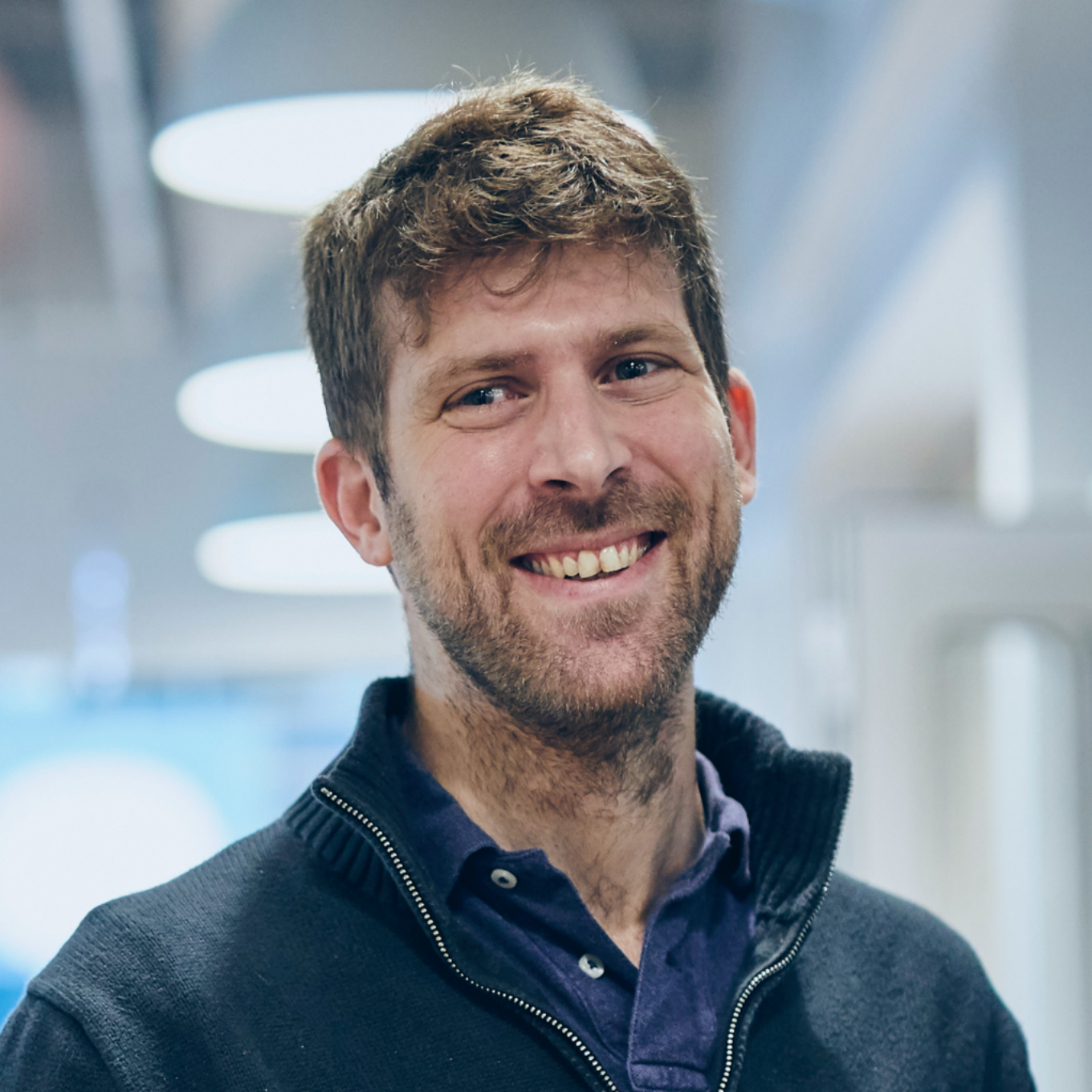 Can you tell us more about your approach to (open) innovation?  
Kendra Rauschenberger: Innovation is deeply rooted in our DNA, as a company. Without it, we wouldn't be where we are today. Therefore, our approach to innovation is focused on enabling our people to innovate our products, services, and solutions not only in our existing businesses but also in new ones. And honestly, we can't do this alone, so building partnerships when it comes to innovation is key. 
That's why working with customers and partners is a good way to develop new technologies, pilot, and commercialise them – plus, this also includes working with governments and universities, not to mention the startup ecosystem. In the end, this enables us to join our strengths with all these players and bring innovations to society that can help provide sustainable, reliable and affordable energy to the world.  
Illai Gescheit: Innovation is a big word, and it can lose the connection with the ability to make a real impact and the focus on execution. Many companies often pay more attention to the technology side of the business, but in my view, innovation has a much broader scope: a new business model, a new operating model, a new funding mechanism, etc. 
In many cases, we are obsessed with ideas when we deal with innovation, trying to maximise the number of ideas we source. However, if there's one thing I have learned throughout these years, building companies and products, advising, and investing in startups is that ideas are not worth much without resilient teams that can fiercely execute and bring them to scale.  
That's why Innovation starts with people first in my view. As in, the founders, founding teams, and customers that are engaging and leading the adoption of a new product or a service. That's what drives innovation forward. It's the core building block that enables learning and evolution of technology and business inside of a company and helps build new businesses. 
What are the challenges you face in terms of (open) innovation?  
Kendra Rauschenberger: One thing we do notice as a corporate is the need to find ways of managing our core business while innovating our future business too. That, in my opinion, is the most challenging thing for corporates. That's why working with partners is so important because it helps us leverage the strengths that we have. 
On the other side, over the past years, we have also learned that as a partner we need to become easier to work with. For instance, in the ventures team, we have started to rewrite our operating model and how we're engaging and collaborating with startups. Adapt to the pace, rhythm, and cycle of startups and how they work – so this has also been a challenge.  
Illai Gescheit: To build on what I just said about innovation starting with people, the main challenge is building a team that can execute, taking an initial problem and turning it into a real tangible solution.   
It doesn't have to be a big team, but a smaller one that's able to quickly carry out and implement real value for customers. That team should be eager to be close to the customers, get feedback and iterate quickly to test new hypotheses. 
Secondly, building things that don't scale up (at first). Traditionally, big organisations with many customers tend to incline to create ideas with a scaleup mindset from day one. Instead, it's more advantageous to work with teams to build a lean version of their products, find a few customers who adopt it and help to learn and improve. Only then to scale it, using the many corporate advantages to do it as quickly and sustainably as possible. 
Recently you teamed up with the EIC to co-host an EIC Corporate Day. Explain the motivation behind joining forces with the EIC.  
Kendra Rauschenberger: When we set up Siemens Energy Ventures, we knew that the energy transition isn't possible by merely doing things differently. We started to think about how to partner with startups, incubators, accelerators, and other VC funds in the ecosystem that align with us in this common purpose. With the EIC there's purpose alignment with regards to our focus, which is energy transition, location-wise, given that we have a significant presence in Europe, and the early-stage disruptive technologies, companies, and products are also things that appealed to us. In sum, it was a great match and intention due to all these factors. 
Illai Gescheit: The relationship with the EIC is very strategic for Siemens Energy Ventures. Given the EIC's vast network coupled with an alignment when it comes to purpose, vision, and partnering with startups to drive the energy transition in climate change, it was the evident choice. Plus, it includes the fundamentals that we also perceive as pivotal for working with startups – funding, mentoring, etc. –, not to mention, networking with other corporates, investors, and founders. Being a global company that works with startups from all over the world, the relationship with the EIC also allows us to support the European ecosystem and positively accelerate it. 
What are the benefits/advantages of working with the EIC?  
Kendra Rauschenberger: The fact the EIC has a strong and broad network of startups is helpful for corporates like Siemens Energy that wish to engage with this ecosystem effectively. Having access to initiatives such as Corporate Days and interacting with startups and scaleups is also advantageous. The fact that we were also able to meet the startups in the very early stages of our journey during the Corporate Day event helped the process too – we were able to see how we can help them with mentoring and networking. 
Lastly, the diversity they offer is highly appreciated including a focus on female entrepreneurship – that's something I am very passionate about. Being a female leader in quite a male dominant industry, and also in venturing, it's great to see the EIC is implementing good mechanisms in that regard. 
Illai Gescheit: Firstly, the team we worked with within the EIC were supportive, responsive, and open to building things together which made life easy. Secondly, the quality of the dealflow when it comes to evaluating the startups that join these initiatives and their engagement with the defined objectives was high. And thirdly, their large network – as I mentioned before – enables us to enter a community of stakeholders and build fruitful collaborations. 
What mindset and skills do you look for in companies you bring to your ecosystem?  
Kendra Rauschenberger: Having clarity in terms of how their business can accelerate the energy transition– in a sustainable, reliable, and affordable way and having clarity for how win-win situations and opportunities can look like when partnering with Siemens Energy. 
We're also looking for companies that bring diversity and teams that are curious, willing to listen and able to adapt their views of the future based on what they have learned, not to mention appreciating the experience and expertise that we can bring to them. 
Illai Gescheit: We look for teams with a builder's mindset. Teams that build businesses that make a positive impact on the planet so any company we work with must be aligned to that and share our values. We look for founders that have a strong vision but practical ambitions – they need to be able to turn ideas into tangible products and services and scale them. We appreciate working with clear communicators and critical thinkers 
The most successful companies and teams we have worked with are customer-obsessed with a strong focus on data, using both elements to shape their business. The nature of company building requires agility and flexibility to iterate quickly. Therefore, companies and founders need to be open to feedback and be able to execute accordingly.  
Most importantly, we look for what I call "Heartcounts" and not just headcounts. Founders and teams that deeply care about our mission and our planet, and have the resilience to tackle such a big challenge together with us.
What type of partnerships are you looking for with startups (joint venture, acquisitions, joint R&D, etc.)?  
Kendra Rauschenberger: Our primary mechanisms for partnering with startups are anchored in our 3V operating model: We Build, We Pilot with, and We Invest in startups. While Venture Building is mainly focused on building our own startups, Venture Clienting is a straightforward approach to pilot and adopt startup solutions that can contribute to the improvement of our business. As Siemens Energy, we benefit from applying the solution and thus accelerating innovation in our core business.  and it helps the startups because we become a customer, and they can further scale their product while having access to our network that helps bring their product or service into our organisation across the world and have access to our clients too. 
By piloting together and buying solutions from startups, we're able to understand if the startup is aligned with us in terms of product, culture fit, etc. Thus, helping us validate potential acquisition considerations in strategic areas too. 
When it comes to making investments in startups, we are very strategic in what we look for and how those companies can help us tap into new markets that can shape our own company. We're not just financial investors but we always look for the strategic benefit for both sides.  
Illai Gescheit: Siemens Energy has a strong philosophy of building partnerships. We understand the scale of the energy transition and are clear that we cannot do this alone. With startups, it's not about the level of added value a startup can bring to us but most importantly what value we can bring to the startup and help it grow. We aim to create a relationship based on long-term trust. 
Therefore, we devised an operating model that focuses on three key areas, the 3V's that answer the different needs of startups to build and scale: Venture Building, Venture Clienting, and Venture Capital. Venture Building ("We Build") involves looking for partnerships that allow us to build together with startups and new businesses. Venture Clienting ("We Pilot") entails looking for startups that can help us solve our problems as corporate customers in pilots. Venture Capital ("We Invest") means partnering with leading startups that focus on decarbonisation and energy transition through venture capital investment and support.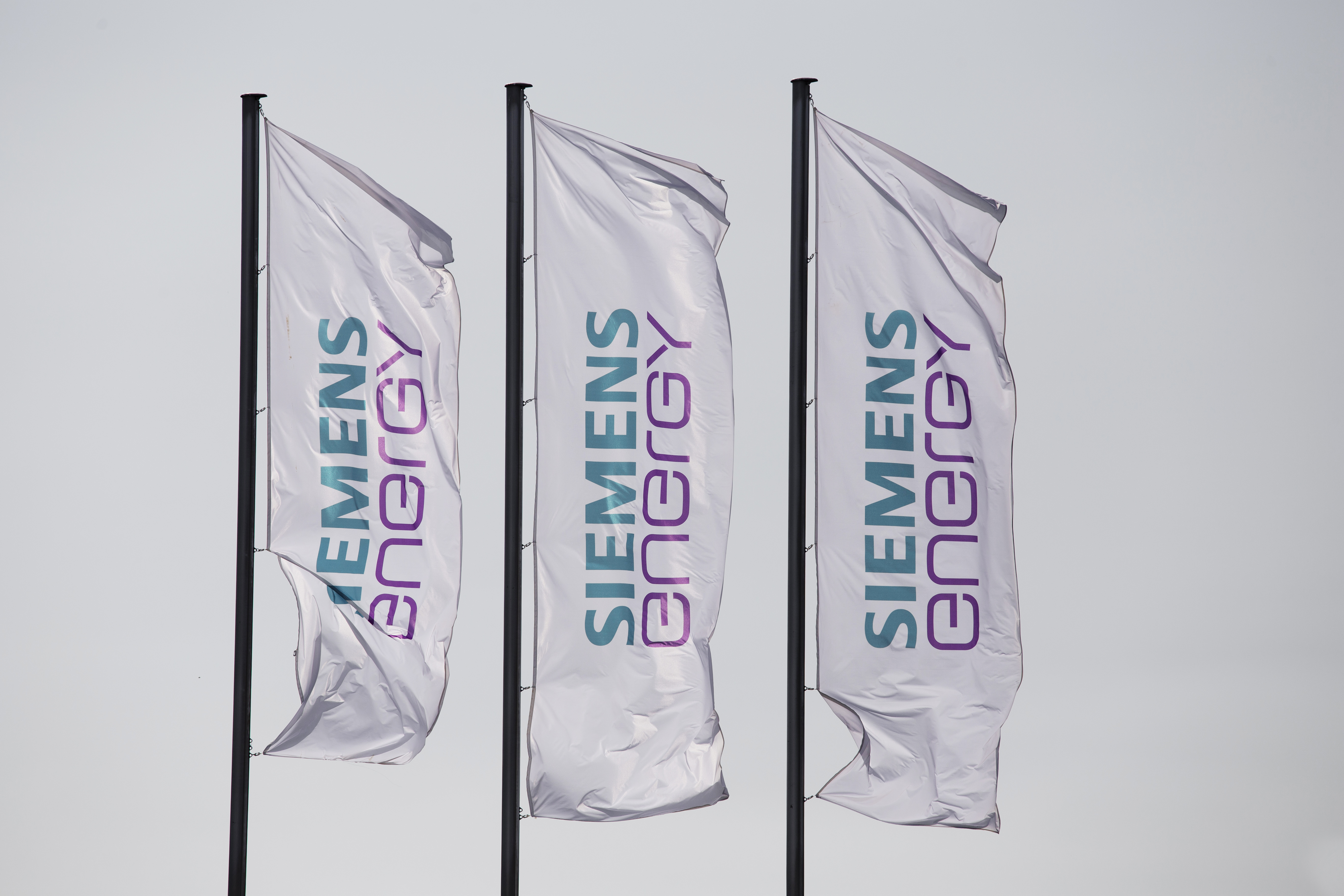 Recently the EIC launched the EIC fund. If you are looking to (co-)invest, what are the main factors you take into consideration?  
Illai Gescheit: The main factors we consider are 1) teams that can build scalable products that are in the market, 2) teams that already have institutional investors, 3) B2B startups that we can add value to, 4) strategic partners that have significant carbon reduction impact and that can measure that impact, and 5) Data-driven teams with a strong digital footprint. 6) teams that are engaged in the decarbonisation and energy transition.  
Any advice/tips for companies that want to work with Siemens Energy?  
Kendra Rauschenberger: At the end of the day, it's all about finding startups that have the best strategic fit for us and where we can provide value to the team as well. So, if you think that we can accelerate the energy transition together, please reach out to our dedicated Ventures team. Secondly, we always appreciate knowing why we should work together and if we have a good strategic alignment to facilitate the potential collaboration and what the company is trying to achieve. 
Illai Gescheit: Firstly, be clear about what you're building, what you need, and how we can bring added value into your company – and your company into Siemens Energy. Secondly, be open about how you want to collaborate, and grow with us. Thirdly, be patient with us because we're a big organisation that has several technical and business-related questions that we would explore along the way. Lastly, be concise and open about what you need to succeed and how could we help.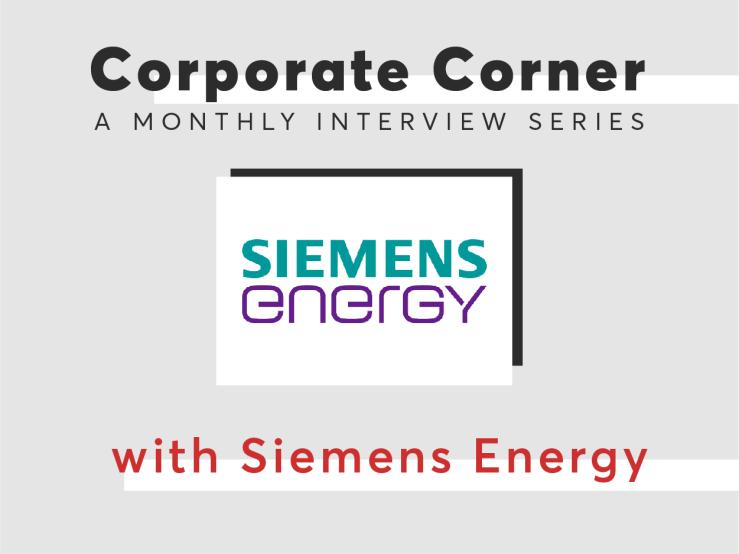 DISCLAIMER: This information is provided in the interest of knowledge sharing and should not be interpreted as the official view of the European Commission, or any other organisation.