The European Innovation Council pilot Business Acceleration Services and Galp invite you to apply for joint EIC Corporate Day, a specially designed service to increase the possibilities to accelerate your business collaborating with Galp, an integrated energy company that operates in the global energy market. Applications are open until 10 November 2019.
On 16 and 17 December 2019, an exclusive number of EIC-funded SMEs will have the opportunity to present their innovative solutions, and to engage in One-on-One Business meetings with Galp representatives in the beautiful sunny Lisbon, Portugal.
Apply here and do not miss this chance to connect your business with top Galp representatives.
The event is open to all innovative approaches to:
Circular economy
Business opportunities from industrial symbiosis in the raw materials sector through designing solutions and closing material loops;
New technological solutions for converting residual biomass, wastes or other by-products into low-carbon fuels, chemicals and other valuable products;
Carbon capture technologies coupled with CO2 utilisation processes to produce synthetic hydrocarbons to be used as fuels or chemicals;
Recycling and materials chain optimisation of end-of-life products to the market;
Opportunities for Galp through our non-fuel business.
Digital Solutions - Upstream
New technologies for performance improvement of primary energy supply.
Digital enablers to reduce cost and increase safety and sustainability of upstream activities;
Innovative solutions to improve on core business models and delivery processes.
Smart energy
Breakthrough decentralised solutions for home, commercial and industrial buildings enabling clients to have a more active role in the energy market (energy consumer and producer/ grid service provider);
New technologies or services for smart electric grid enabling information, communication and analytics capabilities on a large scale;
Sensors and IoT technologies to enable the digitalisation of refineries, gas stations and other assets;
Innovative solutions for energy storage.
Urban mobility
New data-driven mobility services & products and/or business models;
Vehicle to everything solutions involving connectivity and data in mobility;
Logistics and/or last-mile delivery.
This opportunity is brought to you by the EIC pilot Business Acceleration Services. Read our 2018 yearly wrap-up and our report on EIC Corporate Days to learn more about what we do and how we do it.
To explore other opportunities to connect with the largest corporates in Europe, keep an eye on our events page.
Should you have any questions, please refer to our helpdesk: https://community-smei.easme-web.eu/contact (please choose "Galp - Corporate Days" as the subject).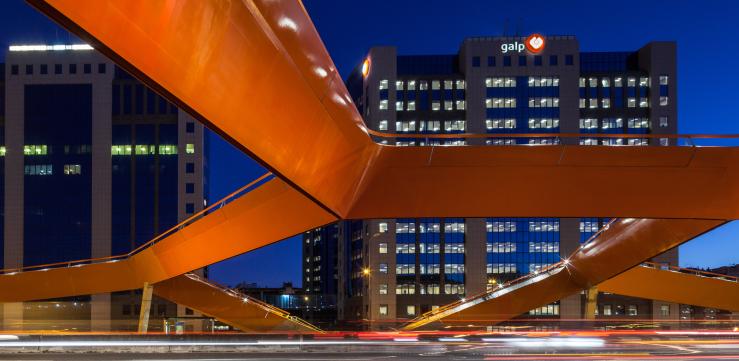 DISCLAIMER: This information is provided in the interest of knowledge sharing and should not be interpreted as the official view of the European Commission, or any other organisation.