The European Union Agency for Cybersecurity (ENISA) just released a new report providing advice for SMEs to successfully cope with cybersecurity challenges, particularly those resulting from the COVID-19 pandemic.
Read here the report on Cybersecurity for SMEs.
With the current pandemic crisis, many traditional businesses had to adapt and use new technologies such as QR codes or contactless payment systems they had never used before. Although SMEs easily reinvented themselves, they often faced difficulties maintaining their security with these tools. Research and real-life experiences show that well-prepared organisations deal with cyber incidents much more efficiently than those who failed the planning or missed capabilities to address cyber threats correctly.
With this new context in mind, ENISA released a report focused on cybersecurity challenges for SMEs, especially those worsened by the pandemic crisis's impact. The report also highlights recommendations to address these issues.  
The study reveals that phishing attacks are among the most common cyber incidents, in addition to ransomware attacks, stolen laptops, and Chief Executive Officer (CEO) frauds. The report aims to provide guidance with potential actions that SMEs' owners and employees can take to address these challenges. The tips and tricks can also be helpful for other entities involved in the SMEs' ecosystem, such as national and European associations, policymakers and SME ICT providers.
Juhan Lepassaar, Executive Director of the EU Agency for Cybersecurity, said: "SMEs cybersecurity and support is at the forefront of the EU's cybersecurity strategy for the digital decade. The Agency is fully dedicated to supporting the SME community in improving their resilience to transform digitally successfully."
In addition to the report, ENISA also published the Cybersecurity Guide for SMEs: "12 steps to securing your business". The short Cybersecurity Guide provides SMEs with practical high-level actions to better secure their systems and their businesses.
To discover more information about the Cybersecurity for SMEs Report, you can visit the ENISA website here.
The European Union Agency for Cybersecurity (ENISA) is the Union's Agency dedicated to achieving a high common level of cybersecurity across Europe. ENISA contributes to EU cyber policy and enhances the trustworthiness of ICT products, services and processes by cooperating with Member States and EU bodies.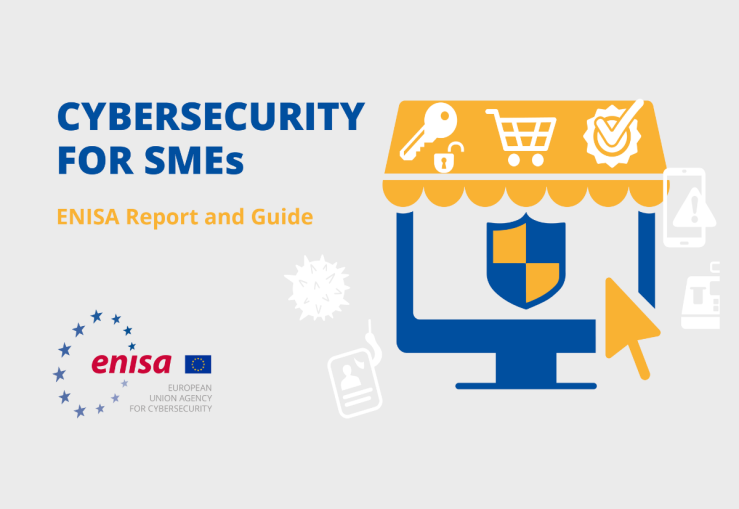 DISCLAIMER: This information is provided in the interest of knowledge sharing and should not be interpreted as the official view of the European Commission, or any other organisation.