The European Innovation Council (EIC) is pleased to announce the 20 selected companies to showcase their innovative solutions at GITEX 2022 under the EIC Overseas Trade Fairs (OTF) Programme 2.0. The delegation of the European Pavilion is all set to take centre stage in world's most influential meeting place for the technology industry, taking place in Dubai, United Arab Emirates, from 10 to 14 October 2022. 
With 6 themes under one roof, conference programmes with 1000+ expert speakers, 4000 exhibitors and more than 200 government entities from 170 countries, GITEX is the most influential meeting place for the technology industry, providing a strong business platform for tech giants, creative start-ups and enterprises.
At GITEX, the EIC-funded SMEs, startups and scale ups can exhibit their impactful digital innovations and engage with top industry leaders in order to launch new products, discuss  future trends and explore business opportunities. The European Pavilion will feature a wide variety of extraordinary innovations in crucial sectors, such as cybersecurity, data economy, telecom & 5G, digital cities and energy, among others. 
The 20 top EIC-funded SMEs that will showcase their tech advancements at GITEX 2022 are:
In addition, the selected companies participated in a one-day online preparatory workshop prior to the trade fair. The briefing served to inform the participants about the market situation, growth potential in the Third country, and business culture. The workshop's agenda included practical aspects regarding the logistics and business services offered.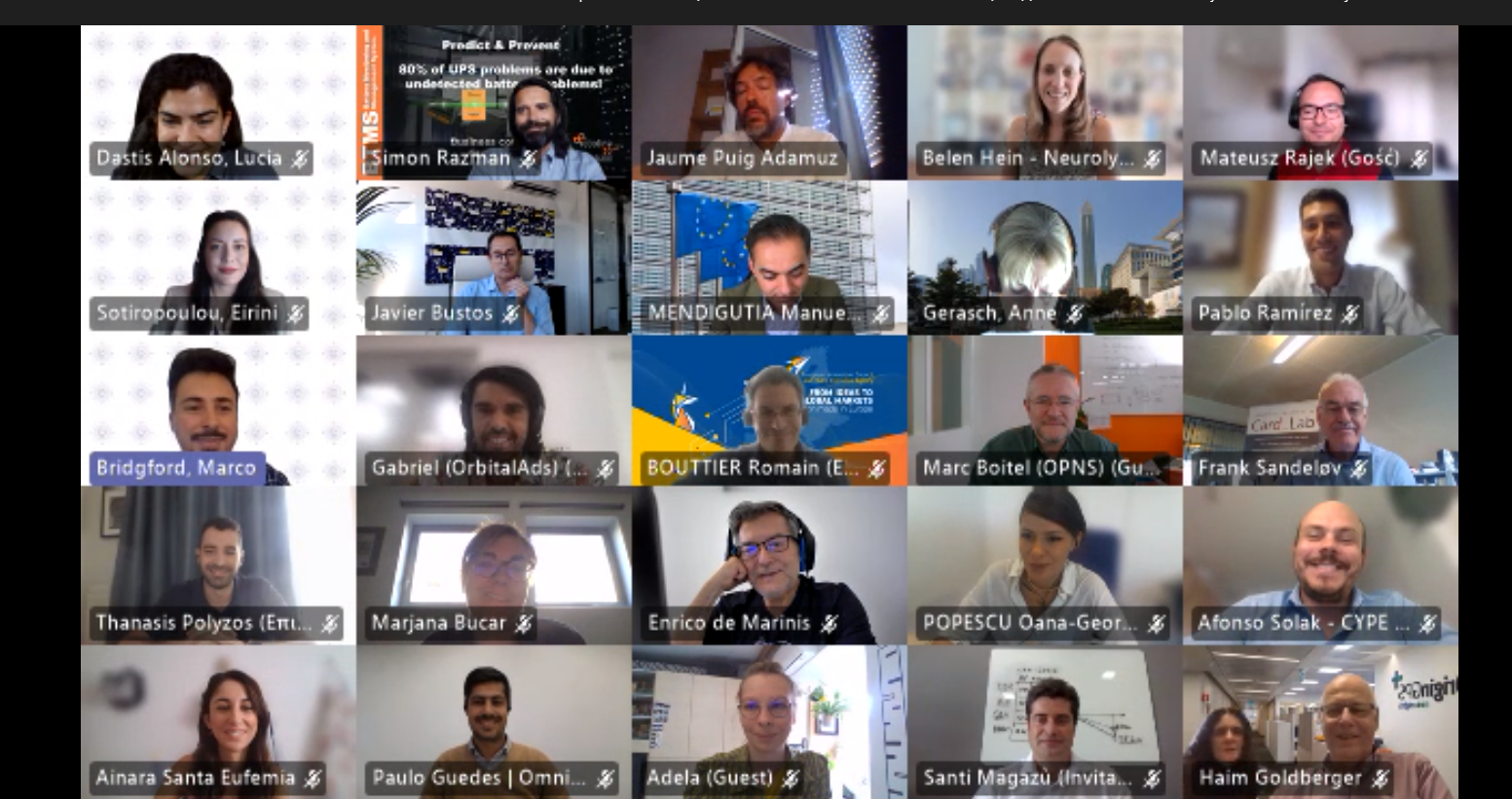 More on the EIC OTF Programme 2.0? 
Check the EIC OTF Programme 2.0 website for additional information or visit the EIC Community Platform to explore news, open calls, stories and OTF-related events. 
Should you have any questions on the Programme, please do not hesitate to contact us through the EIC Community Helpdesk (please select the category "EIC OTF Programme – GITEX 2022" as the subject).