The European Innovation Council (EIC) is glad to announce the pioneering companies to participate at BIO International Convention 2023 in the framework of EIC Overseas Trade Fairs (OTF) Programme 2.0. After a highly competitive evaluation process, the delegation of the European Pavilion was selected based on their internationalisation goals, technological fit with the scope of the trade fair, as well as their capacity to create business out of their participation. 
BIO 2023, the America's leading biotech exhibition, will take place in Boston, USA from 5 to 8 June 2023. Following the previous success of the European Pavilion at BIO 2022, the EIC-funded SMEs, startups and scale ups have the unprecedented opportunity to exhibit their novelties, connect with industry peers and establish promising partnerships. Offerings range from digital health IT applications to inventive concepts and sustainable biotech solutions that deliver a positive impact in the healthcare sector. 
Specifically, the top EIC-funded SMEs that will showcase their medical advancements at BIO 2023 are:
In view of the flagship trade fair, the European delegation participated in a one-day online preparatory workshop on 4 April. The briefing served to adequately prepare the selected participants about the market situation, growth potential and business culture in the US. On top of this, the workshop's agenda included practical aspects regarding the logistics and business services offered.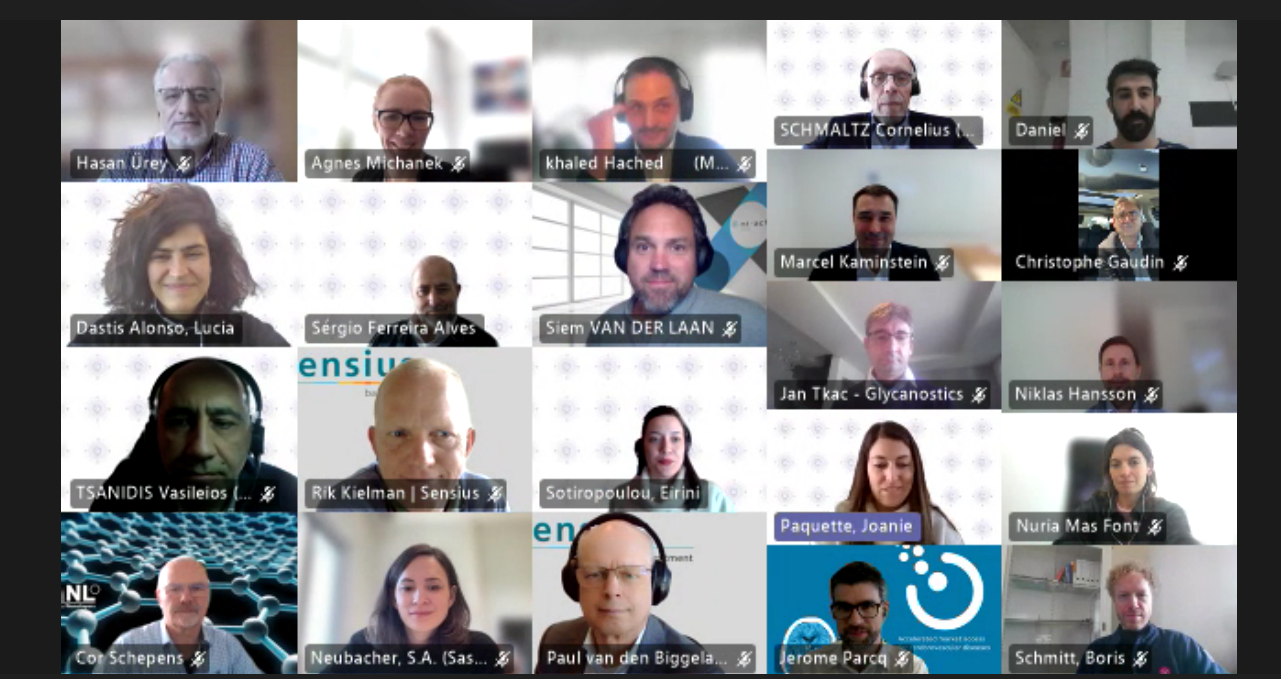 In attendance were guest speakers, who covered crucial topics regarding BIO 2023. The Senior Manager International Relations at BIO, Marcel Kaminstein, informed the EIC companies on the unlimited networking and partnering opportunities of the leading tradeshow, offering a preview before the official kick-off. Blandine Chantepie-Kari, Programme Manager at ENRICH in the USA - Temple University Small Business Development Center, offered valuable insights in order to get the most out of BIO 2023 and the US biotech market. The former participant in EIC OTF Programme 2.0 and Business Development Manager at Applied Nanolayers, Cor Schepens, shared his experience from previous trade fairs, providing useful tips on how to prepare a successful exhibition and conduct business with international counterparts. 
More on the EIC OTF Programme 2.0? 
Visit EIC OTF Programme 2.0 for additional information and the EIC Community Platform to explore news, open calls, stories and OTF-related events. 
If you are interested in applying to the upcoming trade fairs under the EIC OTF Programme 2.0, please check the following open calls:
Should you have any questions on the Programme, please do not hesitate to contact us through the EIC Community Helpdesk (please select the category "EIC OTF Programme" as the subject).