The European Innovation Council (EIC), in collaboration with EuroQuity-Bpifrance, is bringing you a new opportunity to discover some of the most groundbreaking EIC-backed healthcare technologies. Sign up for the EIC & EuroQuity-Bpifrance Healthcare Investor Day, on 23 October, and seize your chance to join pitching sessions, engage innovators in one-to-one meetings and find new investment opportunities.
Did you know that 4 out of the 11 EIC-backed unicorns come from the healthcare vertical? These are only some of the many success stories from the EIC's strong portfolio of health innovators, which are developing groundbreaking solutions to tackle the challenges in the sector.
As an investor, you will have the chance to get to know a select list of these quality-stamped companies in an upcoming event organized in partnership with EuroQuity-Bpifrance on 23 October, at the Bpifrance building on 6-8 bd Haussmann, 75009 Paris.
This event is free of charge, but the places are limited, so make sure you register before 15 October to reserve your spot.

Who can join? 
The EIC is looking for qualified investors active in the healthcare field, such as Venture Capitalists, Corporate VCs, Family Offices, Angel Investors, etc.
Don't forget to sign up for the EIC Co-Investment Platform to make the most of the event and find exciting new opportunities.

Which companies will participate? 
The EIC portfolio features innovators working on medtech, new therapeutics, pharma, neurotech and diagnosis, among many other healthcare areas.
The final list of pitching companies was selected by a panel of top-level jury members, including investors from 50Partners, Adbio Partners, Agelini Ventures, Cap Horn, Debiopharm, Dieter von Holtzbrinck Ventures, Earlybird Venture Capital, EIT Health, Elaia Partners, FASE - Financing Agency for Social Entrepreneurship, HTGF, HV Capital, Invivo Capital, Karista, Karot Capital, Kurma Partners, LifeX Ventures, Miura Health Capital, Novartis, Omnes Capital, Panakès Partners, Seroba Life Sciences, Speedinvest, Sofinnova Partners, Supernova Invest, Truffle Capital, Verge HealhTech Fund, Vesalius Biocapital, Verve Ventures.
About EuroQuity-Bpifrance
Operated by Bpifrance (the French Public Investment Bank), EuroQuity is a matchmaking platform dedicated to economic development and an essential source of financing for SMEs. Its mission is to accelerate the growth of companies throughout Europe and beyond by giving concrete credentials to companies to maximize their opportunities to meet and match with investors, through their membership in e-communities and e-labels. 
The EIC and EuroQuity-Bpifrance have previously teamed up to deliver a number of successful ePitchings and Investor Days.
About the EIC Ecosystem Partnerships and Co-Investment Support Programme
The Ecosystem Partnerships and Co-Investment Support Programme is expanding the EIC's Business Acceleration Services (BAS) by creating a network of specialized, sector-focused partners that can help innovators access the services they need. It is also dedicated to promoting co-investment along with the EIC Fund, by preparing beneficiaries to interact with investors and connecting them through matchmaking and dedicated events.
Should you have any questions regarding the event, please contact us through the email events@eicfund.eu.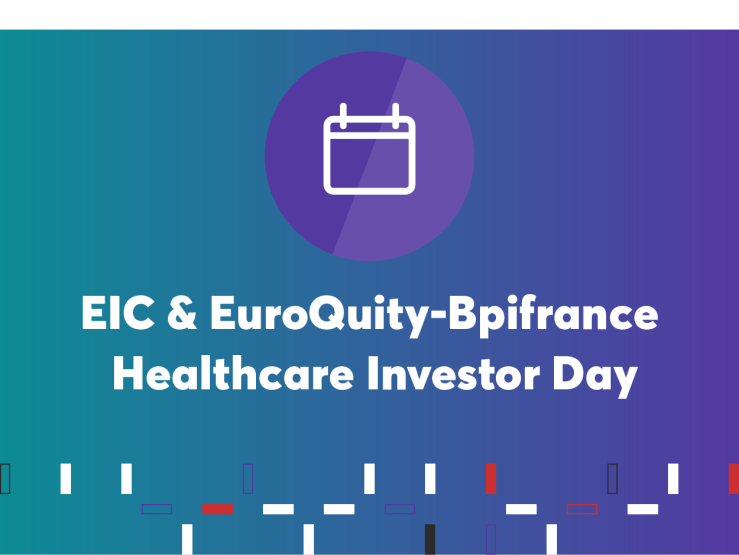 DISCLAIMER: This information is provided in the interest of knowledge sharing and should not be interpreted as the official view of the European Commission, or any other organisation.