On 12 January 2023, the European Innovation Council (EIC) successfully organised a virtual preparatory workshop in the context of the EIC Overseas Trade Fairs (OTF) Programme 2.0. The delegation of EIC companies is now set to showcase extraordinary innovations at Mobile World Congress (MWC) 2023, world's largest international trade fair for the mobile communications and telecoms industry to take place from 27 February to 2 March 2023 in Barcelona, Spain. 
The purpose of the workshop was to fully support the best EIC-funded SMEs, start-ups and scale-ups in the digital technology industry throughout their preparation prior to the trade fair. Throughout MWC 2023, the delegation of the EIC Pavilion will have a major opportunity to impress attendees with their exceptional solutions and create strategic business partnerships with like-minded counterparts. The spectrum of EU innovations ranges from digital technologies (Artificial Intelligence, Robotics, Machine Learning, IoT) to creative concepts for product design and mobile solutions. 
The 20 EIC-funded companies that will exhibit their game-changing innovations and trending technologies are: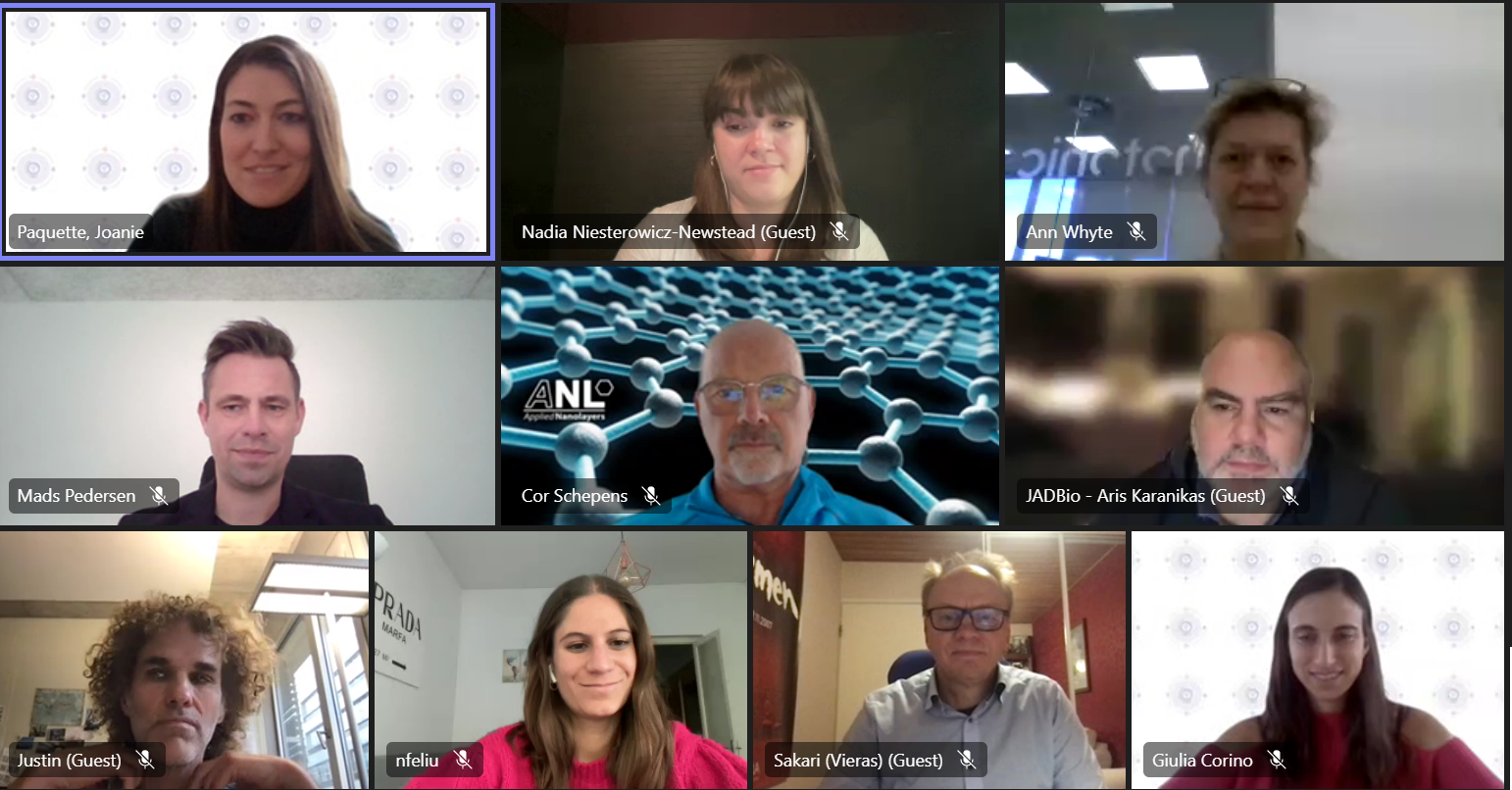 During the preparatory workshop, the guest speakers covered crucial topics regarding MWC 2023. The Director of GSMA, Mark Callender, informed the EIC delegation on the unlimited networking and partnering opportunities of the leading tradeshow, offering a preview before the official kick-off. In attendance were high-level representatives of ACCIO, who advised EIC-backed companies on how to leverage the opportunity to network and communicate breakthrough ideas, thriving on a global scale. 
Previously selected participant in OTF Programme 2.0, Vicki Kolovou, Head of Marketing at JADBio shared her valuable experience from the trade fairs, providing helpful tips for an outstanding pitch preparation.
More on the EIC OTF Programme 2.0?
Visit EIC OTF Programme 2.0 for additional information and the EIC Community Platform to explore news, open calls, stories and OTF-related events. 
If you are interested in applying to the upcoming trade fairs under the EIC OTF Programme 2.0, please check the following open call:
Watch the EIC OTF Programme 2.0 – Application Dos & DONTs video in order to find out how you can submit a successful application and maximise the chances of being selected.
Should you have any questions on the Programme, please do not hesitate to contact us through the EIC Community Helpdesk (please select the category "EIC OTF Programme" as the subject).