On World Health Day, celebrated every year on 7 April, we direct our attention to one of the most precious things we have – our health and overall wellbeing. This year's celebration aims to praise different initiatives that intend to make us healthier as a whole and contribute to transforming the world into a healthier place. Within the portfolio of EIC-financed companies, we have a great range of innovators with ground-breaking ideas in the healthcare sector that can positively impact our lives. For this year's World Health Day, we present you with four companies with very different innovations but one common goal: improving and advancing European health provision services.
moveUP: surgery rehabilitation from the comfort of home
Following patients after surgery can be done remotely and with the same levels of efficiency as an in-person appointment.
moveUP
, an EIC-funded company from Belgium, has developed a mobile health platform that monitors, informs and treats patients via standardised & validated protocols. The company started focusing on orthopaedics and weight loss surgeries, but it is now working to extend its platform to support other pathologies.
Based on their service offer on an online platform, moveUP believes that data is the main driver of achieving value-based healthcare. With the patient data collected, the company can offer professionals unique evidence-based medical knowledge and provide patients with personalised digital therapeutics. Their technology uses certified machine learning models to adapt activity levels, exercises, and medication and coach patients under the supervision of healthcare providers.
Last year, the startup raised €3.65 million to continue its success story in Belgium and beyond. The financing round was co-led by Karista (France) and White Fund (Belgium) in an international consortium with Nina Capital (Spain), CAREvolution (Belgium) and Qbic (Belgium), and moveUP's historical investors. In the light of this achievement, Ward Servaes, co-founder and CEO of moveUP, highlighted the good results of their technology:
"To date, moveUP has guided over 2,000 patients through their hip and knee replacement, both pre-and post-surgery, with high-level patient satisfaction and data completeness rates. This investment will now allow us to scale up. We will apply our expertise in other countries and further invest in our product. This means further applying our value-based healthcare principles in existing therapies while also targeting other therapeutic areas", concluded. 
Weber Hospital Systems: creating a clean and safe hospital environment
Hospitals and other healthcare facilities are the most prone places to contract infections from the worst antibiotic-resistant micro-organisms. To prevent this, efficient and effective cleaning and disinfection systems are essential. Unfortunately, most of the currently used methods are not successful in killing these micro-organisms and preventing their spread. One EIC-funded company from the Netherlands, WEBER Hospital Systems, is developing a solution to tackle these challenges, the VDS-BM Washer Disinfector. This automated, precision cleaning system combines environmental sustainability, performance consistency, and validated cleaning and disinfection quality. 
The Dutch company provides hospitals with an innovative robotic infection prevention solution, and it is also committed to avoiding the use of chemical cleaning agents in its processes. WEBER Hospital Systems' value proposition consists of a product that doesn't require any chemicals and uses significantly less water and power than the other options in the market. WEBER's innovation uses high temperatures produced by steam at high pressure to kill micro-organisms quickly. The entire cleaning process takes only 6 minutes. It is automated and aims to reduce the overall carbon footprint by 65%.
We talked with Sander Hummeling, Global Sales Director of Weber Hospital Systems, who highlighted its goals:
"Improving patient safety in hospitals is primarily a responsibility of healthcare systems and the hospitals operating within them. Our vision is to work every day to develop machines that healthcare systems or hospitals can use to improve patient safety. We actively contribute to this by pointing out to hospitals their responsibilities and also helping them to set up the chain of links in such a way that patients' safety can be guaranteed. In doing so, we aim to improve health standards not only for the citizens of Europe but also for citizens all over the world". 
As a message for this World Health Day, Sander gave us an important point to think about:
"Without always being aware of it, we, as citizens, are the link in the most sustainable way to deal with our planet, our fellow human beings and to ensure that we can provide life for future generations in the best possible way. Awareness of endangering others and then acting to stop doing so is the key to a hygienically safe world". 
Neuro Event Labs: an innovative AI solution for seizure detection 
65 million people globally have epilepsy. The neurological disease causes significant suffering to patients and their caregivers, and its costs in Europe exceed €13 billion annually. Although efficient medications are available, they do not work for 30% of the patients who keep suffering from seizures due to the shortcomings of current epilepsy diagnostics methods. Neurologists need detailed data about seizures to select the best treatment for each patient, but current methods do not provide that data. Neuro Events Labs is developing an accurate, scalable, and an affordable solution called 'Nelli' for epileptic diagnostics, providing neurologists with a comprehensive visual overview of the patients' seizures. 
"We want to provide an opportunity for the best possible epilepsy treatment for all patients, not just a fraction of them. We aim to become the standard in epilepsy diagnostics first in Europe and expand to the U.S., where we already collaborate with Jefferson Health's Department of Neurology. With healthcare systems worldwide currently under stress, it's important that we develop more solutions for at-home care and diagnosis," said Kaapo Annala, CEO & Co-founder of Neuro Event Labs.
The Finish startup has developed an AI-powered epilepsy diagnostic based on video and audio recordings that can be collected from either the patient's home or hospital. The prototype was piloted in clinical at the Tampere University Hospital to select the best treatment and improve the quality of life of epilepsy patients with outstanding results. In 2020, the startup received the first EIC Funding and raised €3.9 million from Hadean Ventures, SHS Capital and Maki.vc to support the commercial expansion of their lead product Nelli. 
Oroboros: mitigating preventable diseases 
Mitochondrial dysfunctions are responsible for many heterogeneous human diseases, such as neurodegenerative disorders, cardiovascular disorders, neurometabolic diseases, cancer, and obesity. The current technologies to study mitochondrial and chloroplast function are limited, providing segmented information, lacking inter-laboratory reproducibility, and hindering our advance towards therapeutic and biotech interventions of cellular bioenergetics. The Austrian startup Oroboros decided to tackle this challenge with a unique innovation: NextGen-O2k provides researchers with a tool to improve knowledge about mitochondrial dysfunction and chloroplast photosynthesis while saving experimental time, samples and funds. The project is a step forward towards understanding mitochondrial implications in human pathologies and the optimisation of biomass production in many areas of biotechnology. 
According to Verena Laner, COO of Oroboros, healthy ageing is a major concern for society. Oroboros' technology is trying to support this challenge by mitigating preventable diseases and ensuring proper drug development:
"Mitochondrial research is key for advancement in preventable diseases and drug development. With the NextGen-O2k, researchers investigate mitochondrial function throughout disease development, allowing for better diagnostic tools, identifying treatment targets and facilitating drug development".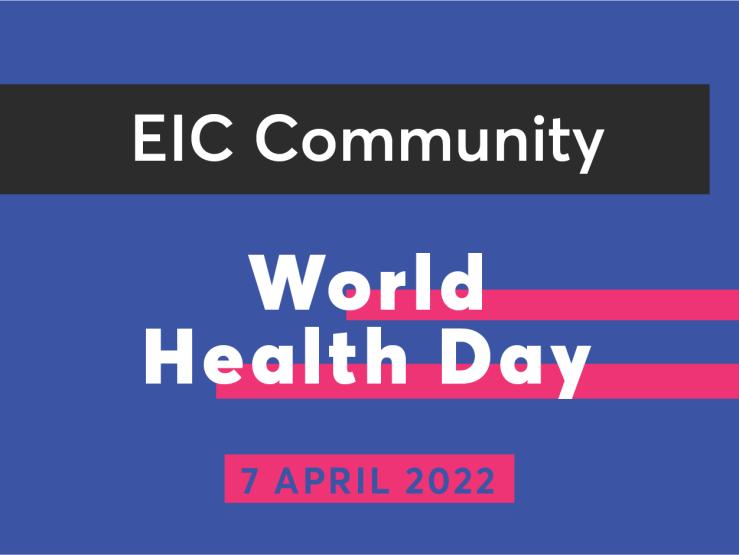 DISCLAIMER: This information is provided in the interest of knowledge sharing and should not be interpreted as the official view of the European Commission, or any other organisation.