European Innovation Council (EIC) pilot's funded company Lightpoint Medical, a leader in intraoperative molecular imaging and sensing, has secured £5 million in equity finance to fuel the company's commercial growth. Investors included existing and new shareholders Cambridge Capital Group, Venture Founders, Coutts Investment Club, Envestors, Fund Twenty8, SyndicateRoom, and Oxford Technology. 
The funding will be used to commercialise the company's robotic laparoscopic probe which is designed to detect cancer in real time during surgery. Additionally, the funding will support commercial growth of the company's LightPath® Imaging System which has already achieved commercial sales throughout Europe.
Dr David Tuch, CEO of Lightpoint Medical commented "We're pleased to have secured this growth finance to prepare the company for commercial scale-up. In particular, it's a pleasure to see the substantial number of our previous investors following on as well as to welcome our new shareholders. With this new funding, we're looking forward to commercial launch of our laparoscopic probe which we believe will be game-changing for minimally invasive surgery."
By providing surgeons with a tool to detect cancer in real time during surgery, Lightpoint's products aim to improve tissue sparing and clinical outcomes in cancer surgery. The company's laparoscopic probe will bring this capability to minimally invasive and robotic surgery.
The company has raised more than £3 million in grant funding from the Horizon 2020 SME Instrument and Innovate UK, the UK's Innovation Agency.
For more information check Lightpoint Medical's website.
View Lightpoint Medical's information on the EIC SME Instrument data hub.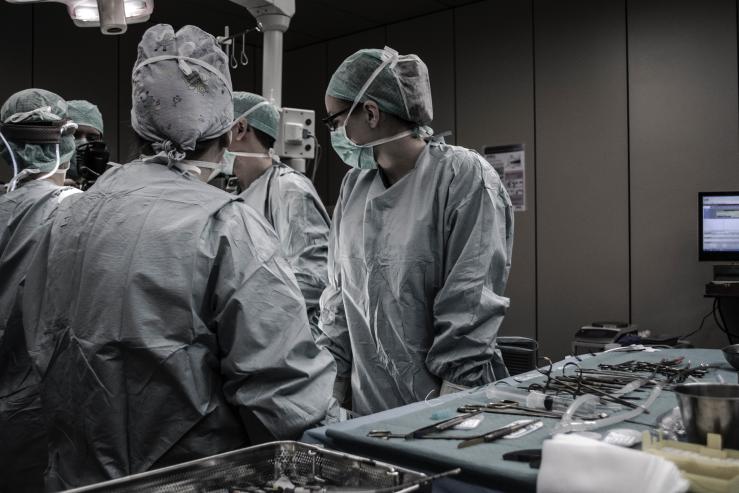 DISCLAIMER: This information is provided in the interest of knowledge sharing and should not be interpreted as the official view of the European Commission, or any other organisation.