The EIC Overseas Trade Fairs (OTF) Programme 2.0 carries on its travel to the first European destination and invites you to submit your application for MEDICA 2022. The spotlight event in the medical and healthcare sector will be held on 14-17 November 2022 in Düsseldorf, Germany.
For more than 40 years, MEDICA has been firmly established on every expert's calendar, as it attracts more than 45.000 visitors from more than 50 countries. The famous tradeshow combines world premieres and live demonstrations of products spanning the entire value chain with exciting business partnerships. MEDICA offers a rich portfolio of medical products, including digital care, innovative substances, IT systems and solutions. Together with COMPAMED, it encompasses all stages of medical technological development, creating an unmatched business platform for the industry.
In addition to the exhibition, the professional MEDICA Forums and Conferences have become an integral part of the trade fair. Forums and several special shows on various medical-technological topics are concisely presented, as an attractive complement to the event. Another highlight is the MEDICA START-UP PARK, where innovative companies present the future trends in the medical industry. Interested in showcasing your outstanding solutions and conquer new markets?
Applications will remain open until 1 July 2022.
What's in it for you?
EIC-funded SMEs, start-ups and scale-ups, who will be selected to attend MEDICA 2022, will have access to unique business services, including pitching, matchmaking support, a free booth to exhibit their innovations within the European Pavilion, mentoring services, and the reimbursement of 50% of all expenses up to EUR 1 000.
Who can apply?
MEDICA 2022 is looking for EIC-funded SMEs, start-ups and scale-ups working on cutting-edge innovations in the following fields:
Imaging and diagnostics,
Medical equipment and devices,
IT systems and solutions,
Laboratory equipment/diagnostic tests,
Physiotherapy/orthopaedic technology,
Disposables and consumables.
Application 
After logging in with your EU-Login credentials, please fill in the application form and answer all the questions.
You will be assessed on the following criteria:
Your plan to internationalise your innovative products and services overseas.
The expected impact of your participation to the trade fair.
The fit of your innovative products and services with the trade fair.
Your commitment of financial and human resources for participation to a trade fair.
Your contribution to EU strategic autonomy and/or the image of the EU as technology powerhouse.
Please notice that the information you provide on the application form will be shared with external experts in order to maximise potential benefits and ensure the effectiveness of meetings.
The OTF team will then contact all applicants once the selection process has been concluded and inform each applicant of the outcome of their application.
About the EIC Overseas Trade Fairs Programme 2.0
The EIC OTF Programme 2.0 supports EIC beneficiaries to promote their commercialisation strategy in foreign markets and leverage business opportunities at the most popular trade fairs, strengthening the EU innovation brand around the world. Selected EIC-funded SMEs, start-ups and scale-ups from EU Member States and associated countries have access to the Programme.
The EIC OTF Programme 2.0 is running throughout 2022 and 2023, offering EIC beneficiaries the opportunity to attend 15 international trade fairs in different sectors across EU and extra-EU markets (Southeast Asia, the United Arab Emirates and the United States of America).
Should you have any question, please contact us through the EIC Community Helpdesk (please select the category "EVENT – EIC OTF Programme – MEDICA'' as the subject).
Cancellation policy
Cancellations will only be considered in duly documented cases of "force majeure". Unjustified cancellation can lead to exclusion in future EIC Business Acceleration Services initiatives.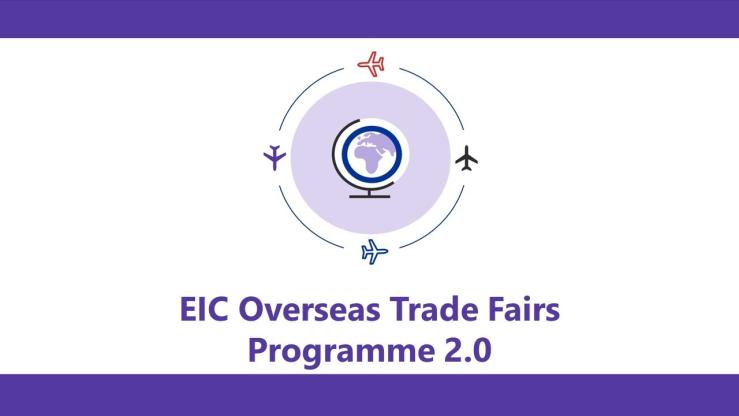 DISCLAIMER: This information is provided in the interest of knowledge sharing and should not be interpreted as the official view of the European Commission, or any other organisation.