The European Innovation Council (EIC) is pleased to announce the 20 selected companies to showcase their impactful innovations at Florida International Medical Exhibition (FIME) under the EIC Overseas Trade Fairs (OTF) Programme 2.0. The delegation of the European Pavilion is ready to participate in the America's leading event in the medical device and equipment sector, taking place in Miami, USA from 27 to 29 July 2022. 
At FIME, the EIC-funded SMEs, startups and scale ups have the unique opportunity to present their revolutionary medical solutions and connect with top industry peers, forging strategic partnerships. The European Pavilion will feature a wide variety of exquisite innovations, ranging from hospital equipment, medical disposable products, nursing care and diagnostic tools to dental equipment, products for rehabilitation and electro-medical devices. 
The 20 pioneering EIC-funded SMEs that will exhibit their medical advancements at FIME 2022 are:
In addition, the selected companies will participate in a one-day online preparatory workshop prior to the trade fair. The briefing serves to inform the participants about the market situation, growth potential in the third country, and business culture. The workshop's agenda will include practical aspects regarding the logistics and business services offered.    
Following the previous success of the European Pavilion at CES and Arab Health, the EIC OTF Programme 2.0 brings top healthcare innovators to FIME 2022 in order to network, exchange experience and engage in business deals with international stakeholders. 
In the words of Charudutt Shah, Chief Business Officer at Genomtec and participant in EIC OTF Programme 2.0:  "As a young start-up, venturing into international grounds can be quite a daunting task especially when it comes to unfamiliar markets. Abundant information is available online and via B2B platforms, but the tricky part, which most companies encounter, is to assess and make sense of the available information and to make informed commercialisation decisions accordingly – particularly around true market opportunity. The EIC Overseas Trade Fairs (OTF) Programme 2.0 provided my team at Genomtec this very platform for reliably exploring international markets. The European Innovation Council brings enterprises together onsite at some of the leading fairs and takes keen interest in facilitating meetings and introductions with groups that are relevant to you and your business needs'' .
More on the EIC OTF Programme 2.0? 
Check the EIC OTF Programme 2.0 website for additional information or visit the EIC Community Platform to explore news, open calls, stories and OTF-related events. 
Should you have any questions on the Programme, please do not hesitate to contact us through the EIC Community Helpdesk (please select the category "EIC OTF Programme - FIME" as the subject).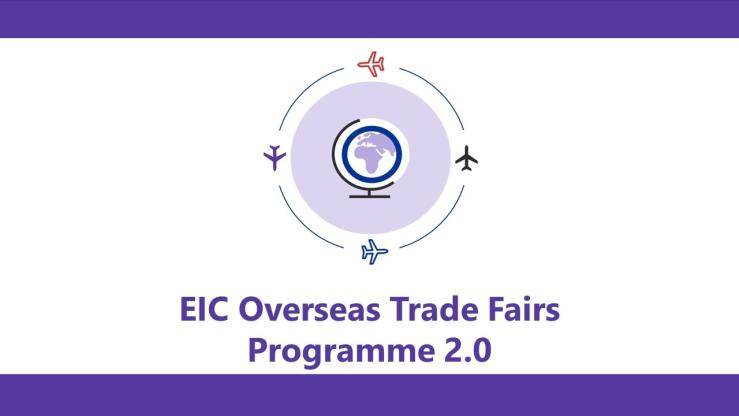 DISCLAIMER: This information is provided in the interest of knowledge sharing and should not be interpreted as the official view of the European Commission, or any other organisation.