The European Innovation Council (EIC) announced the 20 pioneering companies to participate at BIO International Convention 2022 in the framework of EIC Overseas Trade Fairs (OTF) Programme 2.0. After a highly competitive evaluation process, the delegation of the European Pavilion was selected based on their internationalisation goals, technological fit with the scope of the trade fair, as well as their capacity to create business out of their participation. 
BIO 2022, the America's leading medical exhibition, will take place in San Diego, USA from 13 to 16 June 2022. The EIC-funded SMEs, startups and scale ups have the unprecedented opportunity to exhibit their novelties and connect with industry peers in order to ensure front-end innovation is resourced to deliver better care for patients and high-quality products for consumers. Offerings range from digital health IT applications to inventive concepts and sustainable biotech solutions that deliver a positive impact in the healthcare sector. 
Specifically, the top EIC-funded SMEs that will showcase their medical advancements at BIO 2022 are:

•    AcouSort AB (Sweden)
•   Ability Pharmaceuticals (Spain)
•    ADmit Therapeutics S.L. (Spain)

•    Applied Nanolayers B.V. (Netherlands)

•    BestHealth4U Lda (Portugal)

•    Biohope Scientific Solutions for Human Health S.L. (Spain)

•    BIOMIMX SRL (Italy)

•    BIOSISTEMIKA (Slovenia)

•    GENEFIRST LIMITED (United Kingdom)

•    Genome Biologics (Germany)

•    Genomtec S.A. (Poland)

•    InProcess-LSP B.V. (Netherlands)

•    INSPHERO AG (Switzerland)

•    JADBio (Greece)

•    LenioBio GmbH (Germany)

•    MTM srl (Italy)

•    SDS OPTIC S.A. (Poland)

•    Taliaz Ltd (Israel)

•    UBT srl (Italy)

•    ZECLINICS SL (Spain)
In addition, the delegation of SMEs will participate in a one-day online preparatory workshop prior to the famous tradeshow. The briefing serves to inform the participants about the market situation, growth potential in the Third country, and business culture. The workshop's agenda will include practical aspects regarding the logistics and business services offered.    
Following the previous success of the European Pavilion at CES and Arab Health, the EIC OTF Programme 2.0 brings the best healthcare innovators to BIO 2022 in order to network, share insights and conduct business with international counterparts. 
In words of Viorel Peca, Head of Transition and Business Acceleration Services at the EIC: ''With the presence in the most important trade fairs around the globe, we provide the EIC beneficiaries with the perfect display to bring their high-tech products and services to the global markets. We take care of the logistics and framework so they can focus on doing business''.
More on the EIC OTF Programme 2.0? 
Check the EIC OTF Programme 2.0 website for additional information or visit the EIC Community Platform to explore news, open calls, stories and OTF-related events. 
Should you have any questions on the Programme, please do not hesitate to contact us through the EIC Community Helpdesk (please select the category "EIC OTF Programme" as the subject).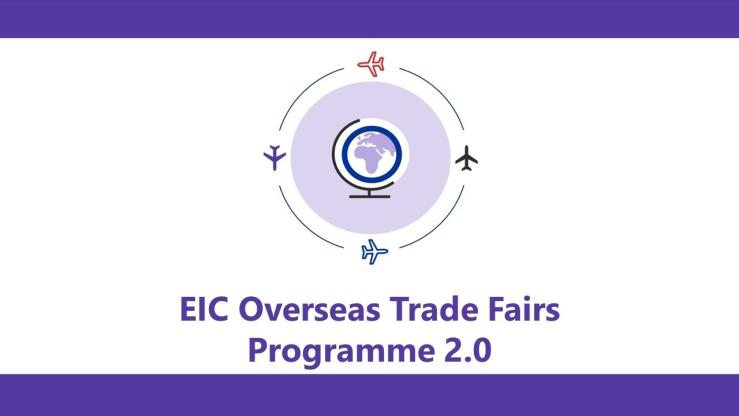 DISCLAIMER: This information is provided in the interest of knowledge sharing and should not be interpreted as the official view of the European Commission, or any other organisation.