On 14-17 November 2022, 20 of the most promising EIC- funded SMEs, startups and scale-ups with outstanding medical solutions, met in Duesseldorf, Germany at MEDICA 2022. The spotlight event in the healthcare sector brought together key industry players and pioneering entrepreneurs, ensuring that attendees will gain insights and strengthen business ties with international medtech companies. 
The EIC Pavilion shined on this year's tradeshow, featuring the latest developments in digital care, innovative substances, imaging, diagnostics and IT systems, among others.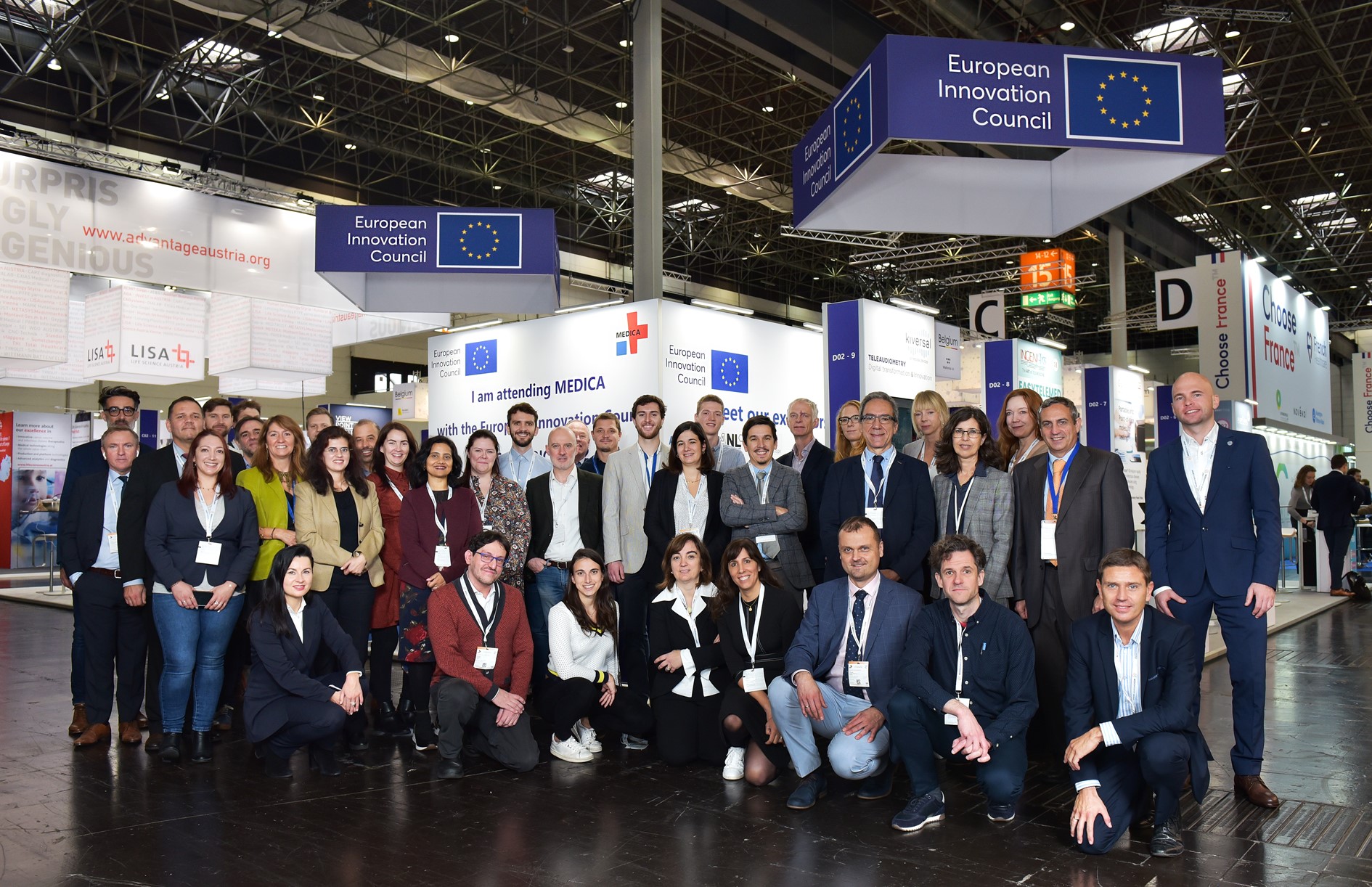 In addition to the exhibition, among the key highlights stood out the high-level panel discussion at MEDICA TECH FORUM with the participation of Andreas Lymberis, Head of Sector EIC Accelerator at EISMEA. Dr. Lymberis stressed out the fundamental role of the European Innovation Council in backing visionary entrepreneurs in Europe, focusing on new models for innovation funding.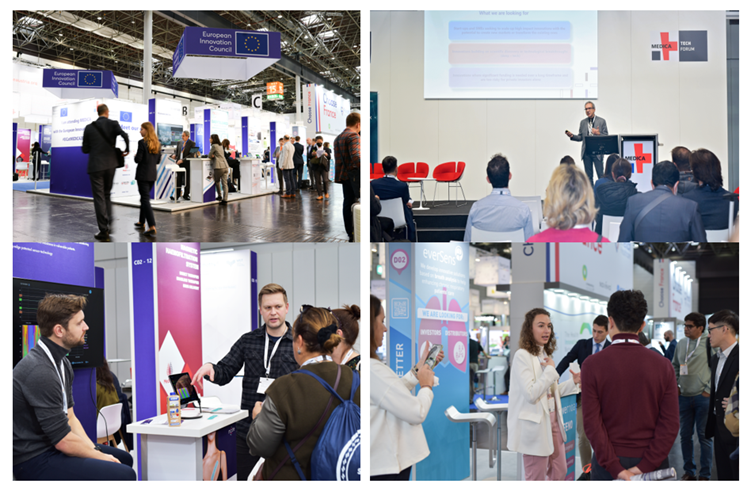 MEDICA 2022 offered a wide variety of innovations for modern outpatient and clinical care, welcoming more than 81.000 visitors from 70 countries and 5.000+ exhibitors from various sectors of the global healthcare industry. The famous tradeshow combined world premieres and live demonstrations of products spanning the entire value chain with exciting business partnerships.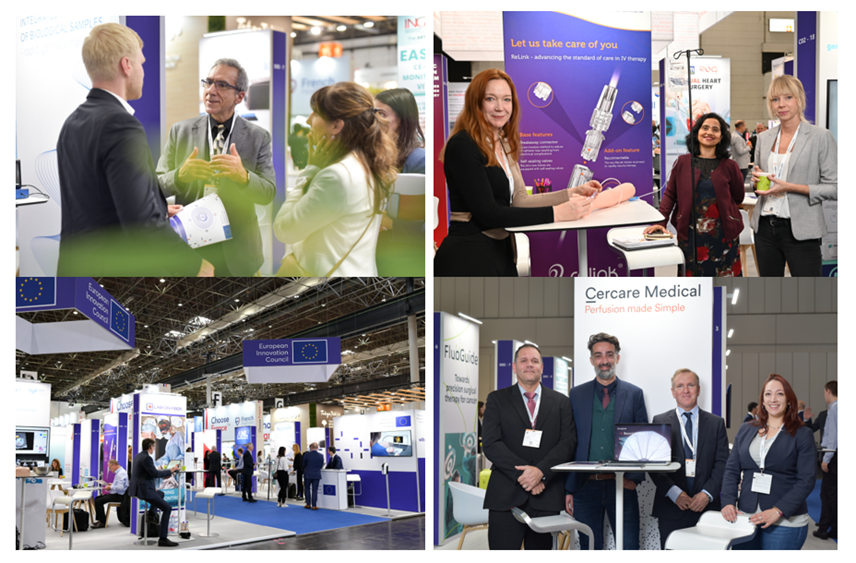 To find out more on the EIC-funded companies that participated in MEDICA 2022, please read this article. 
About EIC Overseas Trade Fairs Programme 2.0
The EIC Overseas Trade Fairs Programme 2.0 supports EIC-funded SMEs, start-ups and scale-ups to develop their large-scale commercialisation strategy in foreign markets and leverage entrepreneurial opportunities at global innovation hubs, strengthening the European Union's (EU) brand around the world. 
Building on the success of the Pilot OTF Programme, which took place between 2017-2018, the EIC OTF Programme 2.0 is running throughout 2022 and 2023, offering EIC beneficiaries the unprecedented opportunity to showcase their unconventional ideas at 15 international trade fairs in diverse sectors across EU and extra-EU markets.
Check EIC OTF Programme 2.0 for additional information and the list of the upcoming trade fairs, as well as the EIC OTF Programme 2.0 – Application Dos & DONTs video to find out how you can submit a successful application. For stories, open calls and events, you may also visit the EIC Community Platform. 
To follow the latest news and learn more about getting involved, please visit the EIC's official social media accounts on Twitter and LinkedIn.